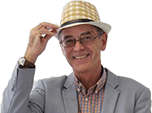 VW Beetle Cabrio Now Open For Orders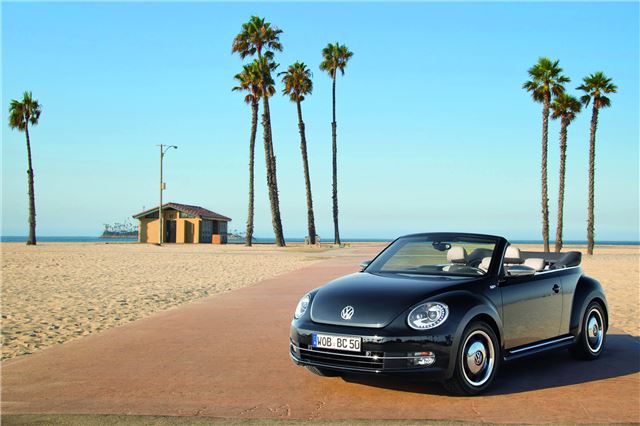 New VW Beetle Cabrio more retro and much more attractive than its predecessor.
The 2013 Volkswagen Beetle Cabriolet bowed in at the Los Angeles Auto Show, and is now available to order in the UK with deliveries from April 2013. 
The Beetle Convertible story started in 1949 and continued with the first front wheel drive Beetle Cabriolet of 2002.  Over 330,000 original Beetle Cabriolet cars were produced from 1949 to 1980, and over 230,000 New Beetle Cabriolets were built in just eight years.  
In designing the latest Beetle Cabriolet, Volkswagen has reshaped its classic design, creating a look that is at once instantly recognisable and yet more retro.  At 1,473 mm tall, 4,278 mm long and 1,808 wide (excluding mirrors), the latest Beetle Cabriolet is 29 mm lower, 152 mm longer and 84 mm wider than its predecessor.
At 225 litres the boot is 24 litres larger than that in the previous model, while the rear seat bench can also be folded.  The windscreen is also moved rearward, modifying the contours of the roof and creating 12 mm more headroom in the rear.  The multi-layer hood with glass rear screen folds automatically in just 9.5 seconds – even while driving at up to 31 mph – and can be raised in 11.0 seconds.  A tonneau is provided to cover the roof when folded.
The UK engine range follows that offered in the Beetle coupé.  All engines are direct-injection, four-cylinder turbocharged units.  The three petrol engines are a 1.2-litre TSI 105 PS; a 1.4-litre TSI 160 PS; and 2.0-litre TSI 200 PS.  The two diesel engines are a 1.6-litre TDI 105 PS BlueMotion Technology and a 2.0-litre TDI 140 PS.  Gearboxes are five- or six-speed manuals or six- or seven-speed DSG units. 
Prices start at £18,150 for the 1.2TSI 105 6-speed manual, rising to £26,485 for the 2.0TSI 200 6-speed manual. Our choice would probably be the 1.4TSI 160 at £24,655 because of its loverly retrto wheels.
More at VW Beetle Cabrio 2013 
Comments