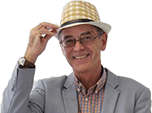 MotorExpo Free Motor Show Back at Canary Wharf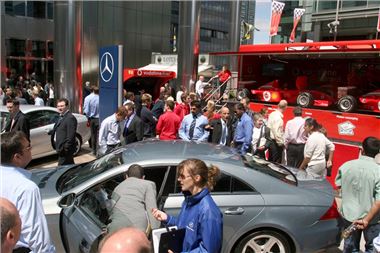 UK's biggest free-to-visit motoring event opens to public on Monday 6 June.
400,000 visitors are anticipated, as much as attended the Btisish Motor Show in recent years.
There will be 250 new cars on display - many of which can be driven.
Cavalcade of 50 Jaguar E-Types across central London will mark the opening.
Numerous attractions on site will keep show goers of all ages entertained.
The 2011 Motorexpo at London's Canary Wharf officially opens to the public on Monday 6 June, and organisers are expecting 400,000 visitors to attend before the show closes on Sunday 12 June, making it the biggest in a successful 15-year history.
Officially the UK's largest free-to-visit motoring event, Motorexpo has signed up a record number of manufacturers this year including Bentley, BMW, Jaguar, Land Rover, Mercedes-Benz, Saab, Skoda, Tesla, Vauxhall and Volvo. In all, over 250 vehicles will be on display during the seven-day show, among them models such as the new Jaguar XF and Bentley Continental GT which are making their UK public debuts.
The proceedings get underway in the morning of Monday 6 June with a cavalcade of Jaguar E-Types travelling between central London and Canary Wharf. The special convoy is expected to stretch for almost half a mile and will take in a host of famous London landmarks, including The Mall and Whitehall. At the head of the procession will be a team of professional cyclists representing Motorexpo 2011's designated charity, UK Youth. Among them will be former F1 world champion and keen cyclist, Nigel Mansell OBE, the charity's president.
Not only is Motorexpo Britain's biggest free motor show, it is also the most interactive, taking advantage of the urban environment in and around the Canary Wharf estate. Visitors are encouraged to touch and explore the diverse range of vehicles on display throughout the indoor and outdoor public spaces, and they can also get behind the wheel of many exciting new cars.
At the 2011 London event, for example, visitors can experience the latest electric and low-carbon vehicles in a unique new feature entitled 'Drive the Future'. Attendees will be among the first to test drive the new electric Vauxhall Ampera, and can also get behind the wheel of other innovative electric cars such as the compact Mitsubishi i-MiEV and sporting Tesla Roadster.
Another interactive attraction will be RaceRoom, a thrilling race simulator zone where members of the public can compete to win a once-in-a-lifetime F1 experience run by Lotus Renault GP team's I-Race Programme, courtesy of Lotus Cars. The prize is to live the life of an F1 driver for the day, piloting a real F1 car at the Hungaroring circuit in Hungary.
As well as a very wide range of cars, visitors to Motorexpo on Saturday 11 and Sunday 12 June will have the chance to experience live music performances.
Also present over the weekend will be Titan the Robot, a futuristically styled computer-controlled giant robot that will entertain young and old alike. And characters from the upcoming 'Cars 2', including the ever-popular Lightning McQueen, will be making a special appearance.
Attendees can, of course, also visit more than 200 high-quality shops, cafes and restaurants located around Canary Wharf. Recent fashion openings include Tiffany & Co., Jaeger and Hackett. Seven new bars and restaurants have opened in the past 18 months to widespread critical acclaim.
Motorexpo is completely free to attend. There are no tickets and no queues, with easy access to the event via one of the wide variety of transport options available.
Visitors can take the London Underground, Docklands Light Railway, Thames Clipper river boat or bus. There's also space for 2,900 cars within Canary Wharf's four underground public car parks.
Graeme Carver, Motorexpo CEO, commented: "This summer's event is shaping up to be bigger and better than ever. The roster is brimming with leading mainstream and prestige car manufacturers, and the promise of being able to get up close to the latest models is a major draw. The 97-acre, privately-run Canary Wharf estate is a world-class destination, with high quality shops and a host of great places to eat and drink. There really is something for everyone." Motorexpo is open daily between 10.00am and 6.00pm from Monday 6 to Saturday 11 June, and between 11.00am and 5.00pm on Sunday 12 June. Entry is free. Details on how to get there and information on the show are available at www.motorexpo.com
Comments