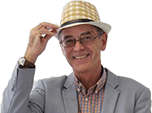 '"Free" Servicing Offer on Citroen C1 and C3
Citroën has announced the introduction of 3 year/35,000 mile free servicing offers - on the chic, frugal C1 city car and the stylish, modern new C3 supermini.
The highly specified, low CO2 and fuel efficient Citroën C1 range is available from just £6,995*, and now includes the choice of 3 years' free servicing or a £200 contribution towards the first year's annual insurance premium with Citroën Comprehensive Motor Insurance. All models also benefit from zero rated road tax.
The brand new Citroën C3 range is currently available from just £8,890 - with £2,000 Swappage allowance deducted** - and the 3 years' free servicing offer. In addition, 5 new C3 models benefit from free VED, including the 99g/km, 74.3mpg Airdream+ version - meaning low CO2, high mpg, worry free motoring.
These highly attractive customer offers have been announced for a limited period only. The C1 offer applies to models ordered and registered by 30th June, and new C3 models must be ordered and registered between 12th and 26th May, 2010.
More at Citroen
Comments