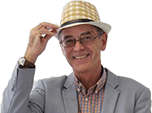 Glass's Guide Expects New Car List Prices to Fall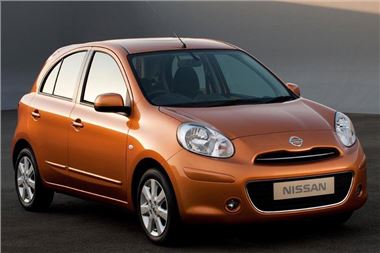 Glass's Guide has stated that some car manufacturers will act to secure fleet business to stem the fall in retail sales
Glass's thinks that some car manufacturers are poised to reduce the list prices of new cars in the UK in an effort to increase sales to company fleets and counteract a fall in registrations as the Scrappage Scheme
"Company car taxation is a key driver for the price realignment," says Adrian Rushmore, Managing Editor at Glass's. "List prices rose by an average six per cent last year, with some model lines (Ford) increasing by more than twice this amount, and this has made many vehicles less attractive for those business users that will have to pay higher rates of Benefit in Kind tax. Manufacturers are planning to address this by either dropping prices on selected ranges, or by launching new entry-level models that will establish a new, lower price point for the range."
Rushmore says car makers are anticipating a marked shift in demand away from retail buyers and towards fleets and business users in 2010 – partly as a consequence of the Scrappage Scheme ending, but also because many fleets will be replacing their ageing vehicles after deferring purchases last year.
"We expect that some manufacturers will look to their dealer networks to share some of the pain of list price cuts, in the form of smaller margins. Car buyers will witness a reduction in discounts, rather than a reduction in transaction prices, because manufacturers have very little scope to adjust prices downwards whilst the value of sterling remains depressed against the euro and yen. Manufacturers need to do something now to stimulate sales, because everyone is expecting trading conditions to deteriorate in the second half of the year," adds Rushmore.
For the manufacturers that are launching more affordable entry-level models, there is a danger that the list prices of their new cars could be perilously close to the current prices of late-plate used examples of a similar specification.
"This will present a fresh challenge for dealers, and it will be crucial for manufacturers to position their new entry-point vehicles in the right way to avoid confusion for consumers unsure about whether they want a new or used car," says Rushmore.
"Low specification variants of fleet cars – especially those in the lower-medium and upper-medium segments – have limited popularity on the new and used market. The best strategy, therefore, will be for manufacturers to stress the low cost of ownership, advantageous company car tax position and the 'green' credentials of these new models, in order to shift attention away from specification," he concludes.
Honest John adds, "I can see the reasoning here. In the bad old days where there was a 40% difference between the prices private buyers paid and the prices fleets paid, the poor old company driver still paid tax based on the inflated List Price of the car. Fleets made fortunes out of this unlevel playing field, often re-retailing ex-fleet cars a year old for more than they paid for them in the first place, while the company driver who drove those cars for the first year was hit in the pocket for tax based on List Prices rather than what his employers actually paid for the cars."
"But now BIK is calculated as a percentage of List Price based on the certified CO2 emissions of the car. So the key to getting BIK down and the amount a company driver pays is a combination of low List Price and low CO2, not one or the other, but both."
"Happily in this better informed and more enlightened age, any move back to a greater fleet market should not be marred by a widening gap between the prices fleets pay for new cars and the prices paid by private buyers."
"However, with Sterling remaining 40% down on the Euro and 50% down on the Yen, and UK prices only having risen 15% - 20% during the period of Sterling's fall, it's hard to see how manufacturers in other countries will be able to reduce Sterling list prices by very much. Though perhaps a fall in demand in other previously more profitable markets will shift their perspective."
Comments