Budget 2011: Fuel duty cut by 1p per litre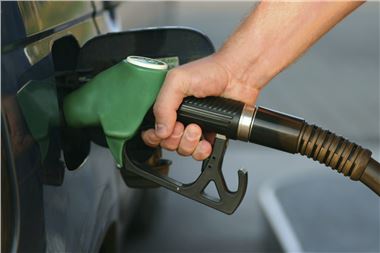 Fuel duty will be cut by 1p per litre from 6pm today, following George Osborne's 2011 Budget. The move comes as UK fuel prices have rocketed in recent months to an average of £1.33 per litre for unleaded and £1.40 for diesel while rural areas have seen prices as high as £1.52 for diesel. This means that duty will remain at 58.95p per litre following the 0.76p increase on 1 January 2011.
The scrapping of the 4p increase that was due in April 2011 and the bonus of a 1p per litre cut will be welcomed by motorists and businesses alike.The move is a surprise even though the Chancellor had already hinted he would introduce a measure to help motorists affected by rising oil prices, fuel duty and the recent increase of the VAT rate from 17.5% to 20%.
Meanwhile the April 2011 inflation-only 3p per litre increase will be delayed to January 2012 while the April 2012 increase will be delayed to August 2012.

George Osborne cancelled the 'fuel duty escalator' that was introduced in 1993 by the then Conservative Government. This was designed to reduce road pollution and increased income for the Treasury, by increasing fuel duty at 3 per cent above the rate of inflation. 

This has been replaced by a 'fair fuel stabiliser', which was mentioned in the emergency Budget in June 2010, and comes into effect from Thursday 24 March 2011. This will link the price of fuel paid at the pumps to the cost of oil on the world market, making the price drivers pay for fuel more transparent and forcing it to rise and fall as oil prices fluctuate. When oil prices are high, as now, fuel duty will increase by inflation only. It's something that many experts have been calling for.
The Government has also submitted a request to the European Commission for a rural fuel duty rebate pilot scheme. This is intended to deliver a 5 pence per litre duty discount on petrol and diesel across the Inner and Outer Hebrides, the Northern Isles, the islands in the Clyde and the Isles of Scilly. The Conservatives' own private polling showed that fuel costs were voters main concern - and the party was worried that support for them was weakening in northern England as a result.
Comments