What's Hot and What's Not at the Car Auctions Today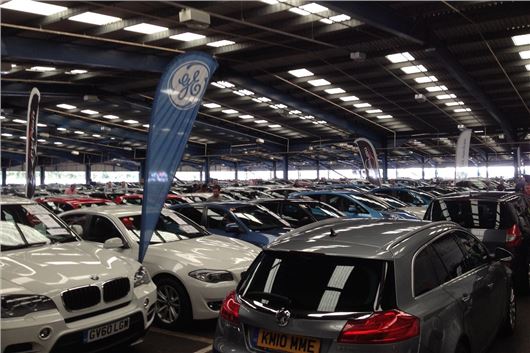 Published 06 August 2014
With traders still bemoaning a shortage of ready to retail 3-year old stock, and many cars being bought to order, bidding generally stayed high at BCA Blackbushe today.
But there were exceptions, and a few surprises too.
No surprise that a spotless 54k mile 10 reg Audi A3 2.0TDI S-Line with a perfect set of fancy, unkerbed alloys made almost retail at £12,050.
Or that a pair of Peugeot 7-seaters; a Partner Tepee and a 5008 both made well over CAP clean. It is the holiday season.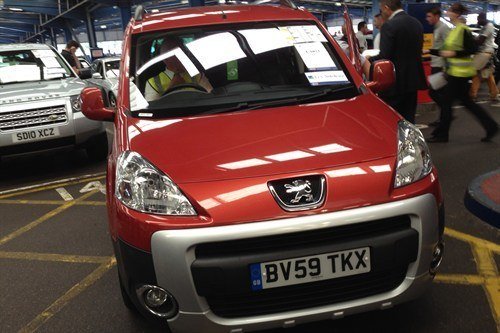 That explanation doesn't hold for £12,250 paid for a 65k 13 reg VW Tiguan 2.0TDI 2WD, so someone must simply have wanted it.
But VWs didn't have it all their own way. A 12k mile 2012/62 base model 1.0 Take Up 5-door went for just £5,300, £900 under CAP Clean and £325 under CAP Average. Compare that to £4,800 paid for a 16k mile 12 reg Toyota Aygo Ice 5-door.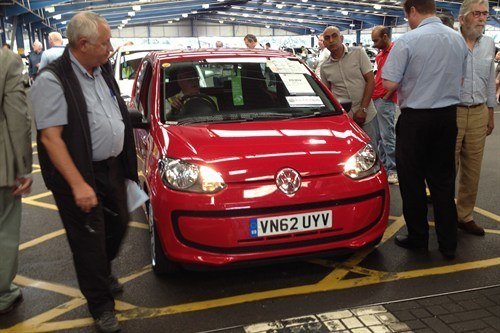 A ratty looking 79k mile 2001/51 Porsche 911 996 3.4 Carrera sold for £8,700, but it did have a new engine and since those are the wrong side of £12,000, it made sense.
Convertibles were predictably making all the money and, since you could easily spend upwards of £2,500 on a holiday, £2,300 for an 06 Renault Megane CC and £2,250 for a 03/53 SAAB cabrio looked like cheap ways of getting a tan.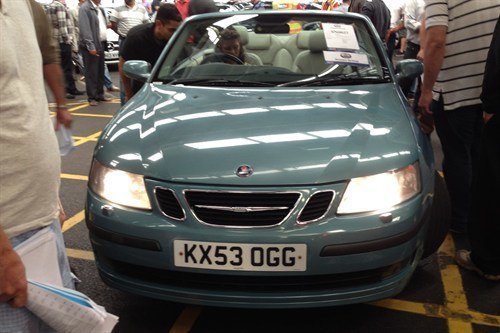 It was autumn in the leafy suburbs for one of Nissan's electric cars that dropped £800 on CAP clean.
But the biggest 'CAP gap' was £68,900 bid for a virtually new 14 reg Mercedes CL63 AMG 5.5 Biturbo against £79,000 CAP Clean.
List for those is £118,885, so it looks like someone took a bath in Ass's milk.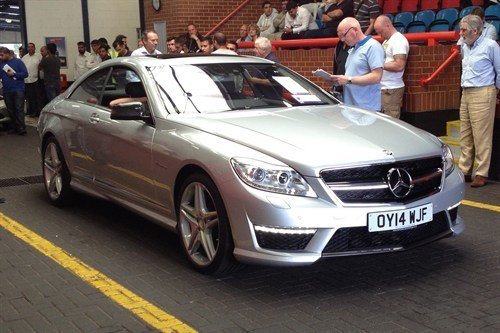 (As usual, 's' means sold. 'p' means top provisional bid, 'pc' means provisional, but close. 'n/s' means not sold. 'n/w' means miles not warranted. 'MNW' means unknown mileage. 'dmg' means damaged. D/R means damaged and repaired. 'fl' means facelift. 'H/T' means hardtop. 'imp' means unofficial import. Extras like 'lthr' and 'nav' are specified when they are not standard. + is over Cap Clean, = is +/-  CAP Clean within a few hundred, - is CAP Average, -- is below CAP Average.) 
Audi A3 2.0TDI 140 S-Line, 10 reg, 54k miles £12,050s ++
Audi A6 Avant 2.7TDI SE, lthr, 06 reg, 151k miles £2,325s --
Audi Q7 3.0TDI S-Line, lthr, 10 reg, 47k miles £24,500s =
BMW 116d 116 ES, 10 reg, 53k miles £7,500 -
BMW 118d 2.0ES coupe, 11 reg, 57k miles £9,400s =
BMW 135i M-Sport auto coupe, 09 reg, 41k miles £11,800p –
BMW E90 320d, 07 reg, 117k miles £4,400s =
BMW E90 320dED, 10 reg, 45k miles £9,450s --
BMW E91 320d 184 SE Touring, 11 reg, 32k miles £12,300s –
BMW 650i Sport coupe, 06 reg, 84k miles, £8,400s =
FIAT Punto 1.2 16v Dynamic 5-dr, 04 reg, 51k miles £1,075s +
Ford Fiesta 1.6TDCI Eco Zetec 3-dr, 11 reg, 16k miles £7,000=
Ford Fiesta 1.6TDCI Eco Tit 3-dr, 2012/62, 14k miles £8,150s =
Ford Focus 1.6 Zetec 5-dr auto, 04 reg, 75k miles £1,100s =
Ford Focus 1.6TDCI 115 Edge, 11 reg, 42k miles £7,200s -
Ford Focus 1.6 E/Boost 150 Titanium, 11 reg, 36k miles £8,200s =
Ford Focus 2.0 E/boost 250 ST2 wag, 13 reg, 8k miles £15,400p --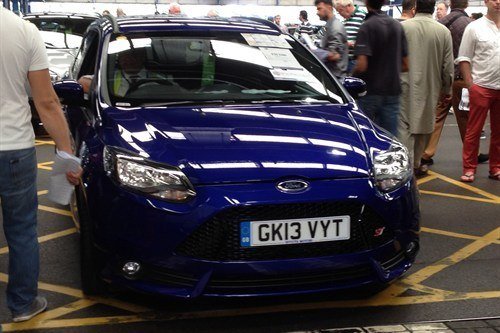 Ford Galaxy 2.0TDCI 140 Zetec, 10 reg, 74k miles £9,050s +
Honda Civic 2.2i-DTEC ES-T, 2-12/62, 9k miles £12,600p --
Honda Accord 2.2i-DTEC EX, lthr, nav, 10 reg, 86k miles £7,900s =
Honda CR-V 2.2i-DTEC ES, lthr, 11 reg, 54k miles £10,400s –
Jaguar XF 2.7d Premium Lux, nav, 2009/58. 98k miles £9,250s --
KIA Sportage 2.0CRDI KX-3 auto, 11 reg, 38k miles £13,800s --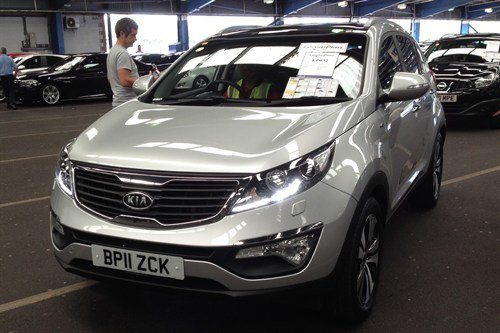 LandRover Freelander 2.2SD4 190 GS, 12 reg, 23k miles £15,700p --
Lexus RX450h SE-I, lther, nav, 10 reg, 81k miles £17,100s =
Mazda 3 1.6D 115 TS2, 11 reg, 78k miles £5,900s =
Mercedes CL63 AMG 5.5 537, 14 reg, 6k miles £68,900p --
MINI Cooper 1.6, lthr, a/c, 2002/51, 116k miles £1,450s =
Nissan Leaf, nav, 11 reg, 6k miles £8,800s --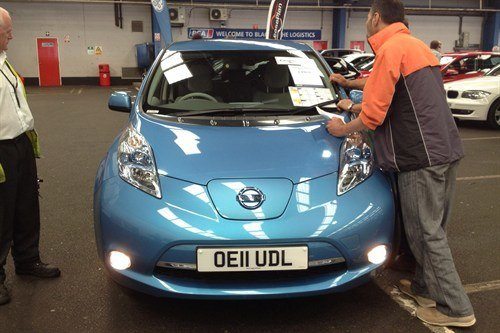 Nissan Qashqai +2 1.6 Visia, 2011/60, 30k miles £8,900s –
Nissan 370Z GT Edition, 2011/61, 25k miles £18,700s =
Peugeot Partner Tepee HDI 90 7-st, 2010/59, 47k miles £6,700s ++
Peugeot 3008 1.6HDI 112 Active EGC, 11 reg, 44k miles £6,250s –
Peugeot 5008 1.6HDI 112 Exc EGC, 11 reg, 78k miles £7,550 ++
Porsche 911 996 3.4 Carrera, 2001/51, 79k miles £8,700s -
Renault Megane 1.6VVT Dyn CC, 06 reg, 43k miles £2,300s +
SAAB 9-3 2.0t Vector cabrio, 2003/53, 94k miles £2,250s +
Skoda Citigo 1.0MPI 60 SE ASG 3dr, 2013/63, 9k miles £6,700s =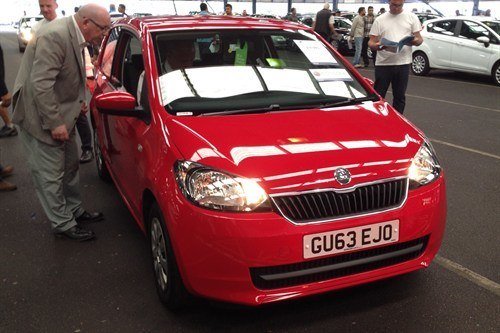 Toyota Aygo 1.0 VVT-I Ice 5-dr, 12 reg, 16k miles £4,800s =
Toyota Yaris 1.3VVTI GLS 3-dr auto, Y reg, 59k miles £1,225s +
Toyota Yaris 1.0VVTI GS 3-dr, 71k miles £725s =
Toyota Corolla 1.4VVTI Colour Col, 05 reg, 59k miles £2,550s +
Toyota Corolla 1.4 D-4D T3, 05 reg, 76k miles £3,100 +
Toyota Prius 1.5VVTI T-Spirit hybrid, 2006/56, 69k miles £5,350s++
Toyota LandCruiser Am 4.2 auto, 2000W, 165k miles £4,700p
VW Take Up 1.0TSI 60 5-dr, 2012/62, 12k miles £5,300s --
VW Beetle 2.0i Cabrio auto, 04 reg, 72k miles £2,450p --
VW Passat 2.0TDCI CR 140 B/M H/Line, 10 reg, 67k miles £7,900s +
VW Tiguan 2.0TDI BMT S 2WD, 13 reg, 65k miles £13,250s ++
Volvo S40 1.8 122 SE, lthr, 04 reg, 127k miles £400s =
Volvo S40 1.6 D2 115 R Design, 11 reg, 47k miles £9,300s ++
Something for classic enthusiasts coming up in Monday's auction at BCA Blackbushe, a J reg Alfa Romeo Spider, and no, that's not spaghetti in the passenger footwell. It's the wiring loom.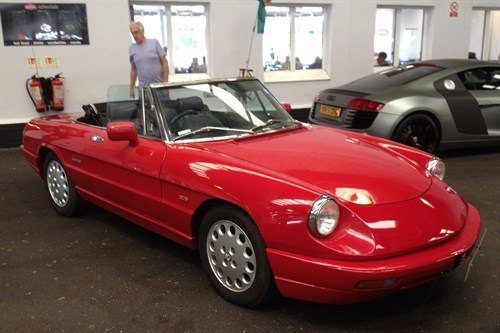 To view the full new Lex Autolease sales programme click on Lex Autolease
As always the best way to look for a specific car coming up at a BCA auction or to pre-check a day's sale is to visit Auctionview  If you are a BCA account holder this service also now gives composite price information (average auction price, CAP and Glass's) and now allows you to buy a selection of cars directly on-line. Main British Car Auctions Website at BCA Website
Please Note BCA Now Charges All Private Buyers a £23.50 VCA New Keeper Transfer Fee. On behalf of the vendors, BCA is required to notify DVLA via the V5C of changes of ownership.
BCA Peterborough stages Motorbike sales on the last Friday of each month, with high volume Super Sales featuring 'bikes from Black Horse every two months.  (Next Super Sale on 25th June).   Sales start at 1pm and all are welcome to attend.   There is secure motorcycle parking on the day and an expert and enthusiastic Sales Team on hand to answer questions.  Viewing is on the morning of the sale and BCA can arrange transport to anywhere in the UK. Full catalogue details and a picture of every motorbike entered for the sale will be available online in advance through BCA's exclusive Commercial Auction View service (http://www.commercialauctionview.co.uk ).
For future police sales at West Oxfordshire Motor Auctions. Visit WOMA , click on 'stocklist', then click on search, or use the faxback on 0906 3080 953 at 60p per minute. Sales are held on Tuesday and Thursday evenings from 5.30pm.
Brightwells HUGE WEEKLY 4x4 SALE takes place every Tuesday at Easter's Court on the A49 by-pass, Leominster, Herefordshire, start time 11.00am, phone: 01568 611325, website: Brightwells 
Last year Motorpoint launched auction4cars - an online fee-free alternative to the traditional car auction. It currently sells over 400 cars a week, mostly taken in part-exchange, from its four collection points - Burnley, Derby, Newport and Peterborough. For more information visit Auction4Cars
For Manheim auctions click on: Manheim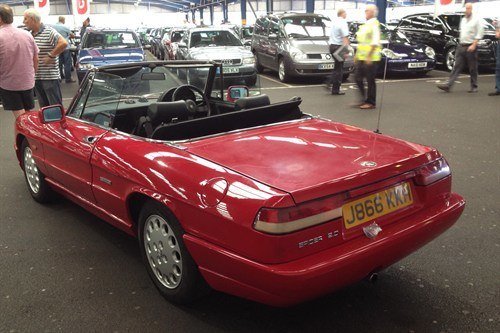 Comments
Author

Honest John
Latest