BCA Holds First Big Convertible Auction of 2014 at Walsall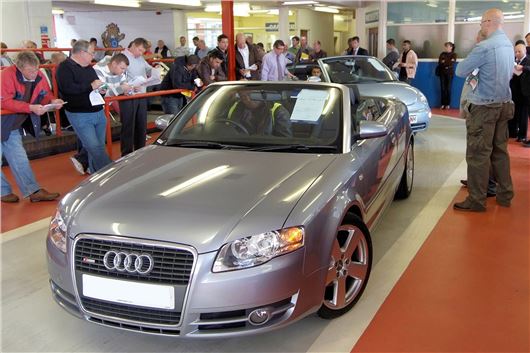 Published 21 February 2014
BCA will be holding its first convertible sale of 2014 at BCA Walsall next Thursday (27 February).
Around 100 Convertibles will be entered for sale by UKCGR at BCA's centre in Green Lane, Walsall on 27 February, with the event commencing at 12.15 pm.
A great selection of soft-tops will be on offer ranging from nearly-new examples to older, higher mileage models, meaning there will be something for everybody whatever their budget might be.
Expect to see a good selection of Audi, BMW and Mercedes-Benz models on offer as well as examples of sports cars and roadsters.
More at BCA
Comments
Author

Honest John
Latest