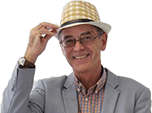 Today's Car Auction Prices Reflect Economic Upturn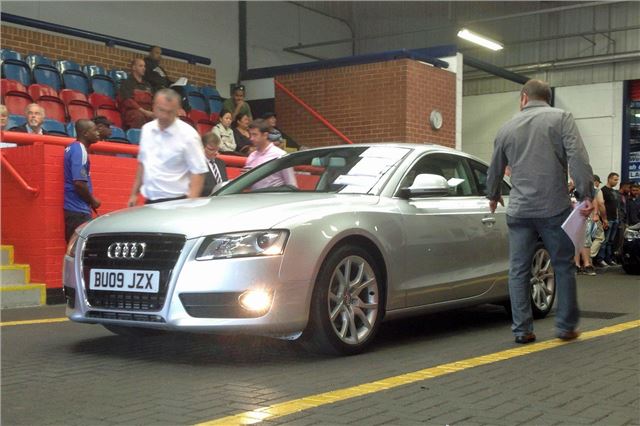 Today's successful auction bidding clearly showed strong demand for coveted, late reg, low mileage cars, but much more realistic bidding for old snotters that could be more grief than profit.
As usual, Audis were at the forefront with a 9k mile 19 reg A5 2.0TFSI 180 Sportback leading the fray at £22,600 and a 37k mile 10 reg A5 3.0TDI quattro coupe selling for £16,900.
Big miles were the kiss of death as illustrated by a pair of 10 reg Jaguar XF 3.0D 240 Luxurys, with the 37k miler making £15,200 but the 92k miler failing to raise more than £10,900.
Nothing new there.
The part-exchanges were more fun to watch, not least for the greater variety.
An example of the much loved and sorely missed compact RAV-4 2.0 XT4 5-door on an 04 with a nice low 40k miles made a very strong £5,000.
A useful looking 67k mile 2003 Nissan Terrano II 3.0DI SVE automatic 7-seater sold for £3,250.
While a 30k mile 2007/57 MINI Cooper Clubman auto with brown leather looked value to me at £5,700 (books at £5,200 with twice the miles).
But there were plenty of mega mile cheapies, such as a 139k mile 2002 MINI Cooper for £1,375, a 125k mile 2005 206 1.6HDI GTI for £1,075, a 125k mile 2005 Toyota Corolla 1.6 for £1,200, a 151k mile 2008 BMW 318i Touring for £3,500 and a 159k mile 2006 Audi A6 2.7TDI Multitronic Avant for £4,350.
The cheapest car I actually saw sell was a 97k mile 2001Y Citroen Xsara Picasso 1.6SX in respectable shape for £325.  
I guess the message of the day is that while you'll be paying more for your replacement car, you'll be getting less for your leggy part-exchange.
(As usual, 's' means sold. 'p' means top provisional bid, 'pc' means provisional, but close. 'n/s' means not sold. 'n/w' means miles not warranted. 'MNW' means unknown mileage. 'dmg' means damaged. D/R means damaged and repaired. 'fl' means facelift. 'H/T' means hardtop. 'imp' means unofficial import. Extras like 'lthr' and 'nav' are specified when they are not standard.)
Ex-Fleet:
Audi A3 1.9TDI Sportback, 2007/56, 46k miles £5,750s
Audi A5 3.0V6TDI quattro coupe, auto, 09 reg, 37k miles £16,900s
Audi A5 2.0FSI 180 Sportback, auto, 10 reg, 9k miles £22,600s
Audi Q5 2.0TDI 170 quattro, man, 09 reg, 114k miles £11,000s
BMW 116d SE 5-dr, 09 reg, 61k miles £8,350s
BMW E91 318i 143 ES Touring, 2008/58, 151k miles £3,500s
BMW 520d 177 M Sport, nav, 2008/58, 95k miles £9,400s
BMW 520d 177 M Sport, Bnss, nav, 2010/59, 81k miles £11,400s
BMW 525d 218SE auto, lthr, 2011/61, 18k miles £21,200s
Ford Galaxy 1.8TDCI 100 LX, 07 reg, 48k miles £6,100s
Honda Jazz 1.4 i-VTEC ES, 10 reg, 43k miles £5,650s
Honda Civic 2.2iCTDI ES pan roof, 2009/59, 74k miles £6,400s
Honda CR-V 2.2iDTEC ES, nav, 10 reg, 79k miles £10,600s
Jaguar XF 3.0D 240 Luxury, nav, 10 reg, 92k miles £10,900s
Jaguar XF 3.0D 240 Luxury, nav, 10 reg, 37k miles £15,200s
Lexus RX 450H SE-L, nav, 2009/59, 14k miles £25,800s
Mazda 3 1.6D TS2 5-dr, 10 reg, 31k miles £7,300s
Peugeot 308 1.6HDI90 S 5-dr, 2009/59, 99k miles £2,800s
Peugeot 5008 1.6HDI 112 Excl EGC, 2011/60, 42k miles £10,350s
Toyota Urban Cruiser 1.33 VVT-I, man, 10 reg, 44k miles £5,500s
Toyota Verso 2.0 D-4D T-Spirit, lthr, 10 reg, 16k miles £10,700s
VW Golf 1.6TDI 105 Blue Tech SE DSG, 10 reg, 32k miles £9,900s
VW Tiguan 2.0TDI 140 Blue Spt 2WD, 2013/61, 30k miles £17,400s
Volvo V60 1.6 DrivE 115 SE Lux, 12 reg, 13k miles £15,700s
Volvo V70 2.0D SE man, lthr, 10 reg, 45k miles £11,300s
Volvo XC60 2.0 D3 163 DrivE, man, 10 reg, 78k miles £9,950s
Volvo XC90 2.4 D5 185 Active man, 09 reg, 119k miles £8,000s
Volvo XC90 2.4 D5 185 Active auto, 2010/59, 54k miles £12,600s
Volvo XC90 2.4 D5 185 Active auto, 10 reg, 30k miles £14,600s
Volvo XC90 2.4 D5 185 Exec auto, 10 reg, 50k miles £17,800s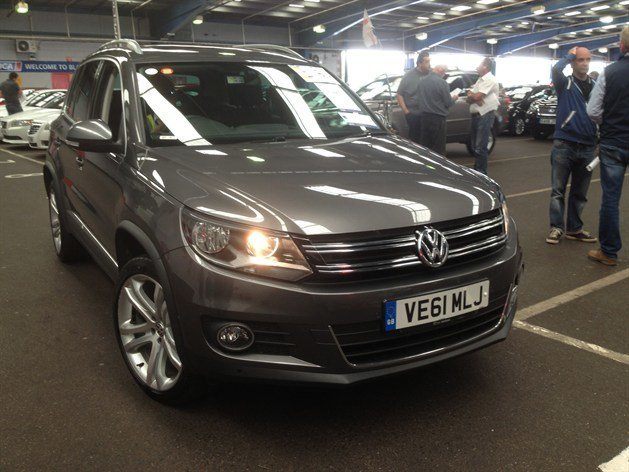 Part-Exchanges:
Alfa Romeo 159 1.9JTDM Lusso, 2007/57, 40k miles £5,550s
Audi A5 3.0V6TDI quattro coupe, man, 2007/57, 29k miles £13,900s
Audi A6 2.7TDI SE Avant Multi, 06 reg, 159k miles £4,350s
BMW 116iES 50dr, 05 reg, 106k miles £2,850s
BMW 316i 1.8 Compact auto, 02 reg, 82k miles £1,900s
BMW E93 325i 3.0 SE CC auto, 08 reg, 42k miles £11,600s
Citroen Xsara Picasso 1.6SX, 2001Y, 97k miles £325s
Ford Fiesta 1.4LX 5-dr, 02 reg, 99k miles £1,025s
Ford Fiesta 1.4 Zetec 3-dr, 2003/52, 64k miles £1,275s
Ford Fiesta 1.24 Zetec Climate 3-dr, 08 reg, 62k miles £2,375s
Ford C-Max 1.6TDCI LX, 2004/54, 67k miles £1,825s
Ford Mondeo 2.2TDCI 200 Tit X Sport, 11 reg, 38k miles £13,000s
Honda CR-V II 2.2iCTDI Executive, 06 reg, 106k miles £3,900s
Jaguar X-Type 2.0D Sport, 2004/54, 108k miles £2,000s
KIA Carens 2.0CRDI LX, a/c, 04 reg, 81k miles £575s
KIA Sedona 2.9CRDI LS auto, 08 reg, 58k miles £4,340s
Mazda 3 1.6S 5-dr (import), 2005/54, 100k miles £1,200s
MINI Cooper 1.6, a/c, 02 reg, 139k miles £1,375s
MINI Cooper 1.6, a/c, 04 reg, 62k miles £3,300s
MINI Cooper Clubman auto, lthr, 2007/57, 30k miles £5,700s
Mitsubishi Outlander 2.0D Warrior, 08 reg, 55k miles £8,350s
Nissan Terrano II 3.0DI SVE auto, 03 reg, 67k miles £3,250s
Peugeot 206 1.6HDI GTI 3-dr, 05 reg, 125k miles £1,075s
Peugeot 206 1.4HDI Look 5-dr, 2007/57, 157k miles £1,300s
Peugeot 307 1.6S Estate, 04 reg, 141k miles £375s
Renault Clio 1.4 Dynamique 3-dr, 03 reg, 76k miles £800s
SEAT Leon 1.9TDI 110SE, 03 reg, 121k miles £850s
Smart ForTwo Smart& Passion, 2002/52, 39k miles £1,575s
Toyota Yaris 1.0 VVT-I T2 5-dr, 09 reg, 30k miles £3,800s
Toyota Corolla 1.6VVT-I T3 5-dr, 05 reg, 125k miles £1,200s
Toyota Avensis 1.8 VVT-I Vermont auto, 2001Y, 74k miles £625s
Toyota RAV-4 2.0XT4 5-dr, 04 reg, 40k miles £5,000s
Vauxhall Corsa 1.2 80 SXI 3dr, 05 reg, 98k miles £950s
Vauxhall Astra 1.4 16v Sporthatch 3-dr, 2010/60, 47k miles £5,050s
Vauxhall Zafira 1.6 Club, 2006/56, 87k miles £2,275
Vauxhall Insignia 1.8i Exclusiv, 09 reg, 46k miles £5,100s
VW Golf IV 1.6 Match 5-dr, 03 reg, 113k miles £1,100s
VW Golf V 1.9 TDI 105 Match 5-dr, 2008/57, 50k miles £6,200s
VW Passat 2.0TDI 140 SE Estate, 2006/55, 151k miles £2,450s
VW Passat 2.0TDI CR 170 SEL, 09 reg, 87k miles £5,400s
VW Tiguan 2.0TDI 140 SE 4Motion, 2008/58, 48k miles £12,200s
VW Sharan 1.9TDI PD 130 Sport, 2004/54, 162k miles £1,850s
Volvo V70 2.4D SR auto, lthr, 09 reg, 72k miles £9,500s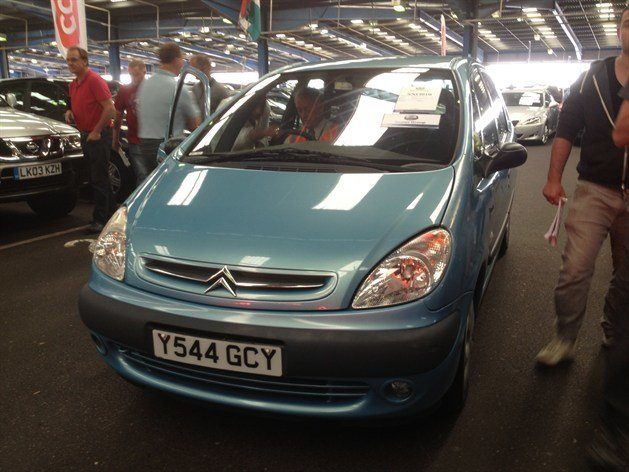 Provisionals:
Audi TT 2.0TFSI S-tronic, 08 reg, 68k miles £10,000p
FIAT Panda 1.2 Dynamic, 2006/56. 46k miles not warranted £1,500p
FIAT Scudo 2.0 M.Jet 163 9-seat Combi, 13 reg, 915 miles £15,000p
Ford Fiesta 1.2 Style 3-door, 2011/61, 11k miles £5,200p
Lexus IS250 SE auto, Nav, lthr, 2007/57, 48k miles £6,500p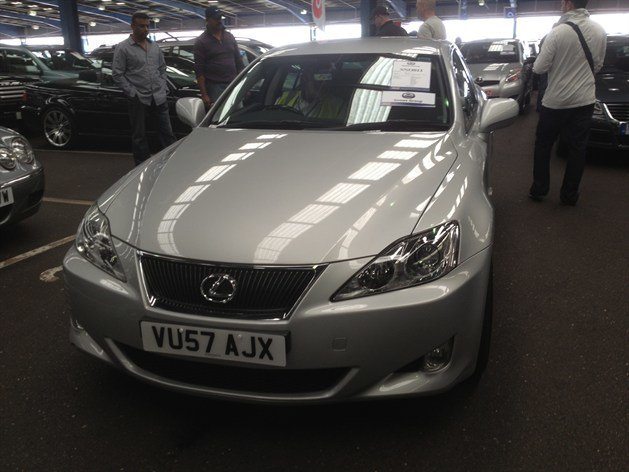 To view the full new Lex Autolease sales programme click on Lex Autolease
As always the best way to look for a specific car coming up at a BCA auction or to pre-check a day's sale is to visit Auctionview  If you are a BCA account holder this service also now gives composite price information (average auction price, CAP and Glass's) and now allows you to buy a selection of cars directly on-line. Main British Car Auctions Website at BCA Website
Please Note BCA Now Charges All Private Buyers a £23.50 VCA New Keeper Transfer Fee. On behalf of the vendors, BCA is required to notify DVLA via the V5C of changes of ownership.
BCA Peterborough stages Motorbike sales on the last Friday of each month, with high volume Super Sales featuring 'bikes from Black Horse every two months.  (Next Super Sale on 25th June).   Sales start at 1pm and all are welcome to attend.   There is secure motorcycle parking on the day and an expert and enthusiastic Sales Team on hand to answer questions.  Viewing is on the morning of the sale and BCA can arrange transport to anywhere in the UK. Full catalogue details and a picture of every motorbike entered for the sale will be available online in advance through BCA's exclusive Commercial Auction View service (http://www.commercialauctionview.co.uk ).
For future police sales at West Oxfordshire Motor Auctions. Visit WOMA , click on 'stocklist', then click on search, or use the faxback on 0906 3080 953 at 60p per minute. Sales are held on Tuesday and Thursday evenings from 5.30pm.
Brightwells HUGE WEEKLY 4x4 SALE takes place every Tuesday at Easter's Court on the A49 by-pass, Leominster, Herefordshire, start time 11.00am, phone: 01568 611325, website: Brightwells 
Last year Motorpoint launched auction4cars - an online fee-free alternative to the traditional car auction. It currently sells over 400 cars a week, mostly taken in part-exchange, from its four collection points - Burnley, Derby, Newport and Peterborough. For more information visit Auction4Cars
For Manheim auctions click on: Manheim
Comments