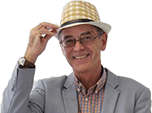 Lovely Jaguar E-Type S1 Gets Top Price at Barons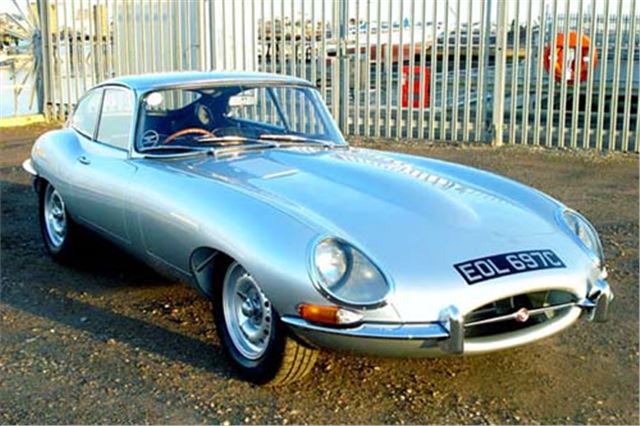 A lovely 1965 E-type 4.2 S1 FHC, fitted with knock on disc wheels, achieved just under £55,000 at Barons December Sale, closely followed by a 1999 Ferrari 550 Maranello, that nade £38,000.
Another star of the sale was an ultra low-mileage Mercedes 107 300SL that climbed to over £22,00, while the much-publicised Wood and Picket 'music business' Mini Cooper S sold for £24,000 gross.
Many since phoned trying to buy the car after the sale but the vendor accepted the bid on the day, so they have all been disappointed – proving that the only sure way to secure a car at auction is to be there and bid.

Other notable sales were a Bentley Continental R Coupé, at £22,000, a 1966 Mustang at just over £20,000, a handsome 1966 T-Bird at £15,600 and a very nice Triumph Stag for just under £11,000. Full results  below.
Barons moves to weekends for 2013
Six of Barons' seven sales at Sandown Park in 2013 will be held at weekends, with viewings on Saturdays and the sales on Sundays.
Barons' September sale will remain in its traditional Monday/Tuesday slot, in order not to clash with Beaulieu International Autojumble and Goodwood Revival. Details of the 2013 sales can be found on www.barons-auctions.com or by emailing info@barons-auctions.com .

Results, Barons, Sandown Park, December 18th 2012

1965 Jaguar E-type S1 4.2 FHC - £54,892.00
1999 Ferrari 550 Maranello Coupé - £38,092.00
1969 BMC/Wood & Pickett Margrave Mini Cooper S - £24,092.00
1988 Mercedes-Benz 300SL (R107) - £22,412.00
1993 Bentley Continental R Coupé - £22,412.00
1966 Ford (USA) Mustang 289 2+2 Fastback - £20,172.00
1968 Bentley S1 Saloon - £16,532.00
1966 Ford (USA) Thunderbird Convertible - £15,692.00
1980 BMC/Wood & Pickett Margrave Elite - £13,564.00
1968 Jaguar 420 - £12,892.00
1969 MG C Roadster - £12,332.00
1972 Triumph Stag - £10,932.00
1978 Daimler Double Six - £5,612.00
1998 Mercedes SL320 - £5,500.00
1989 Bentley Turbo R Saloon - £5,388.00
1937 Morris 8 - £4,492.00
1992 Jaguar XJS 5.3 Convertible - £4,492.00
2003 BMW 330 Ci SE - £4,492.00
1999 Mercedes S600L - £4,212.00
1995 Rover Mini Cooper - £4,212.00
2003 Jaguar XJ8 V8 SE - £4,212.00
1970 Ford Escort 1600E Saloon- £4,156.00
1991 BMW M5 (E34) - £4,000.00
1990 Audi 80 S - £3,036.00
1999 BMW Z3 - £2,588.00
1998 Mercedes SLK230 - £2,476.00
1969 Fiat 850 - £2,476.00
2001 MG F MkII Steptronic Convertible - £2,420.00
1993 Mercedes S600 Coupe - £2,364.00
1978 MG Midget - £1,692.00
1997 Mercedes E420 Saloon - £1,620.00
1994 Volkswagen Corrado VR6 - £1,292.00
1978 Jaguar XJ6 4.2 LWB Saloon - £1,192.00
Comments