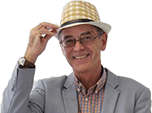 Historics Official Results from 24th November Sale
Further to HJ's eve of sale report, here are the official results of Historics 24th November auction of classic and collectors cars at Brooklands.
The weekend's wet weather failed to put punters off as Historics posted another set of impressive sale results in its fourth and final sale of 2012, with 64% of all vehicles finding a new home and generating a sales total of £1,687,624 for the Brooklands based auctioneer.
With pre-sale publicity centred on 'The Queen's Land Rover' and an 1825 Indian State Carriage from the Maharaja of Mysore, it was no surprise to see both Lots sold - for £28,380 and £78,400 respectively - the latter acquired by an art house for an anonymous overseas client.
Over £600,000 worth of business was done online, with a 1965 Aston Martin DB5 and a 1968 Aston Martin DB6 two of nine consignments seen away via the online auction resource, www.i-bidder.com; the DB5 for £287,528 and its DB6 counterpart for £133,576.
Indeed with 115 'visitors' registered online placing 32 commission bids between them, Historics' eleventh sale was evidence of the increasing reach and appeal of the auctioneer's all-encompassing approach to classic car buying and selling.
With Porsche often put forward as an indicator of the state of the classic car market, Historics found new owners for six of its eight cars from the famed German auto maker.  A 1989 911 Speedster sped away for £59,600 and a 1960 356B T5 Super Cabriolet for £45,920, while an ex-Porsche UK demonstrator 911 Turbo was sold for £26,600.
The buzz about Americana also continued unabated – with Historics having sold the cars from Captain America in March 2010 – and Saturday's late autumn sale was no different.  The ever popular Ford Mustang Shelby GT500 Fastback found a new owner for £77,280, while an altogether rarer 1963 Studebaker Avanti sold for £19,600 and a fabulously finished 1951 Nash Airflyte Statesman Super moved on for £17,360.
British marques were equally well received, none more so than a 1973 Panther J72, which saw fervent bidding in the room and on the telephones before the hammer came down well beyond the pre-sale estimate, for a final figure of £15,120.
Jaguar was well represented as always, with a 1952 XK120 Roadster finished to Fast Road Specification selling for £60,000, while a 1958 XK150 fixedhead coupé was snapped up by the same buyer for £44,800.
Despite the wet weather, soft-tops still struck accord with buyers, and a rare righthand drive 1960 Mercedes-Benz 190SL found a new owner for £54,336, while a 1969 280SL Roadster by the same manufacturer fetched £38,640.  Topless British beauties included a resplendent red 1974 Jensen Interceptor that reached £33,600 and 1959 Austin Healey 3000 BT7 Mk.I which fittingly found a final price of £40,752.
With a century separating the oldest and second oldest Lots on offer, a 1926 Ford Model T Speedster – nicknamed The Bumble T – was a fun take on its more sedate cousins, of which 15 million were produced, and deservedly found a suitable new home for £9,520.
There was plenty on offer for those with a preference for pre-war vehicles, and a 1932 Alvis Firefly Twelve believed to be the oldest remaining of 904 built, with its appropriate patina on show, found a buyer for £41,440, whilst a 1933 MG L-Type to Fast Road Specification – the subject of a five-page feature before the sale in MG Enthusiast Magazine - changed hands for £51,000.
Saturday's auction bought to a close Historics' 2012 calendar, which saw 233 vehicles sold on for just under £5.5 million.  With consistent growth in evidence, the auction house is already looking forward to 2013, when another four auctions will be presented in an unrivalled style that has seen thousands of interested buyers and spectators alike pass through the doors this year.
After the weekend's sale, Historics' Auction Director Edward Bridger-Stille, enthused; "notwithstanding our first auction where we sold a Blower Bentley for a year high price, this has been our most successful sale to date. 
"2012 has seen the kind of consistent growth that shows we're here to stay, underpinned by our recent Honest John HAT award*, and I applaud the team for working tirelessly to ensure we continually develop the all-round auction experience for our increasingly loyal band of customers.
"Thanks also goes to them, as clearly without their trust and support in choosing us to present their vehicles, we'd not have enjoyed the year we have.  We wish them, and everyone else, a happy Christmas and prosperous New Year, and look forward to welcoming everyone back to Brooklands in 2013", he concluded.
Historics at Brooklands will host four auctions in 2013, on 9th March, 1st June, 31st August and 23rd November.  For more information, and to consign vehicles and automobilia, call 0800 988 3838, e-mail: auctions@historics.co.uk, or see the website, www.historics.co.uk.
* www.honestjohn.co.uk awarded Historics a HAT (Highly Approved Trader) Award in November 2012.  The annual HAT Awards recognise best practice within the UK motor trade, and promote fairness to consumers.  Historics is the first classic car auctioneer to receive this award.
All prices quoted are gross and inclusive of commission and VAT where appropriate.
'The Queen's Land Rover' was sold by the Ministry of Defence and as such subject to VAT on the hammer price including commission.
About Historics at Brooklands
The independent auction house, Historics at Brooklands was established in March 2010, by private investors, to provide a highly-knowledgeable and professional resource for the sale and purchase of fine quality classic and collector cars. 
All staff are highly experienced within the classic car sector, and are themselves classic car owners and enthusiasts. 
With a permanent home at the evocative venue, Brooklands Museum, but independent in ownership, Historics has hosted ten auctions to date, including a rare 'white glove' sale of a 56-strong collection of American classics from the film 'Captain America – The First Avenger'. The first auction of 2012 saw Historics present over 100 vehicles at a new winter sale home at Mercedes-Benz World.
In October 2012 Historics opened a second regional office near Devizes, to better service customers located in the south west of England and Wales.
For full results of Historics auctions and to view a video of the first sale, visit www.historics.co.uk.
Comments