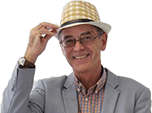 Interesting Entries in Barons October 30th Classic Car Auction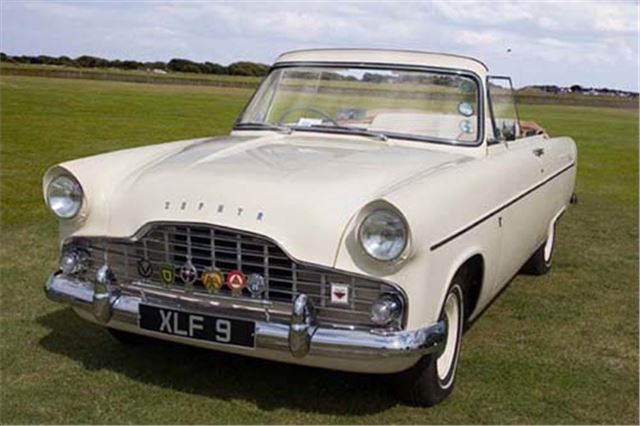 A very rare 1957 Ford Zephyr convertible now leads the wish list for an interesting and varied entry in Barons Classic Car Auction at Sandown Park, Esher on 30th October.
XLF 9 received a comprehensive, ground-up nut and bolt restoration starting in 2006, and has been used only
sparingly over the past four years since the restoration was complete – and then only on dry days when there was no risk of salt on the roads. A multiple concours winner, it featured in the 100 Years of Ford parade in the 2011 Goodwood Revival. Estimate £25,000-£30,000.

Ferrari fans can choose between a fully restored bright red (Rosso Corsa) 1981 308GTSI (£27,500-£30,000) and a gleaming silver 2000 456M GTA Auto (£25,500-28,000).

A right-hand-drive 1965 Fiat 500D is also offered. This three-owner from new car, which has covered just 35,000 miles in the past 47 years, carries an estimate of £7,500-9,000.

German cars include a completely original 1981 BMW M3 Convertible (£24,000-27,000) and a baby blue 1962 Mercedes-Benz 190SL (£28,500-33,500).

Two E-type Jaguar fixed head coupés on offer at Sandown Park are a red 1964 S1 3.8 version that spent several
years of its life residing at the prestigious Waterside restaurant in Bray, Berkshire and has been meticulously maintained by its present owner (£37,000-£40,000. And a 1972 Primrose Yellow S3 – complete with interesting
registration number BRA 500K – which has been the subject of £20,000 worth of expenditure over the past 12 months (£18,000-£22,000).

Whilst Ford, Jaguar, Triumph, MG etc. feature well in the sale, the history of British motoring is also populated with small manufacturers, and two of these are represented at Sandown Park on October 30th. One British rarity is the sleek, potent, 415bhp 2003 Noble M12 GTO-3R (£24,750-£27,000), while another is the 1972 Panther J72 4.2. This distinctive car has covered only 13,500 miles in 40 years – and only 1,500 of these have been travelled in the past 24 years (£35,500-£38,500.)

Other interesting entries include a Range Rover once owned by Mark Knopfler of Dire Straits fame, a 1997 Ginetta G27 Type B originally raced by the (then)Top Gear presenter Vicky Butler-Henderson, and a very handsome, right-hand-drive, British-assembled 1934 Hudson Terraplane Challenger.

For further information about any of the cars in the sale, please view Baron's online sale catalogue at www.barons-auctions.com, or email info@barons-auctions.com 

Viewing for next week's sale is from 15.00 to 19.30 on Monday (October 29th) and from 9.00-13.00 on Tuesday, with the sale starting at 13.30.
Comments