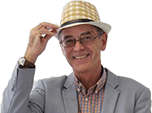 Today's Car Auction Winners and Losers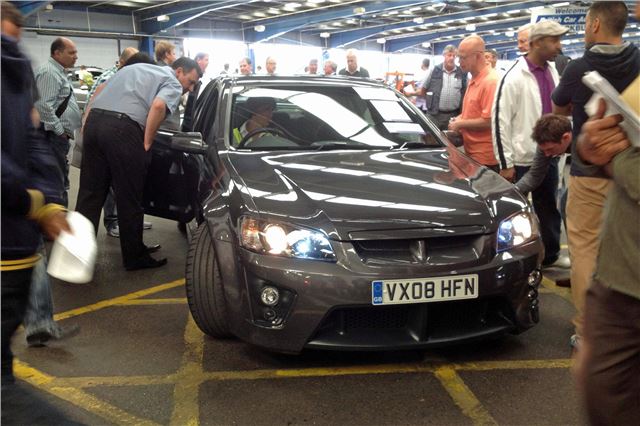 The only way to get a real feel for what's in demand and what isn't is to get down to a car auction and see for yourself.
Expensive time, but time well spent.
Today's star car was a snatched-back 2008 Vauxhall VXR8 6.2 showing 26k miles unwarranted, but looking like a genuine straight car with a pristine set of unkerbed black alloys. After a bit of a fight between hall and net bidders it sold for £15,000. (I hope that's useful information because the model isn't booked.)
The 11 reg MINI 2.0 litre SD is booked, at £12,850 for a Hi Grade car with 17k miles, yet this 17k miler ran to £14,200 'provisional'. I think it would have sold at around £13,750.
A 50k mile 08 reg Honda Civic 1.8i Type S 3-door was bang on book selling for £5,000. While a 51k mile 2005/55 Honda CR-V 2.0i Executive Privacy with satnav sold for £6,150, which is about £500 over mileage, adjusted book for the model.
Not so fortunate was a 47k mile 2005/55 Renault Megane 1.6i CC Privilege that was knocked down for a mere £2,950, which is bang on trade book for the mileage and condition, but looked like value to me.
From being looked down upon a few years ago, Hyundais and KIAs are now happily mainstream feeding healthy demand at all price levels. A 6k mile 11 reg Hyundai i13 1.4 Classic, a model that was once selling for not much than £9,000 brand new, made a strong £6,900 against a mileage-adjusted guide price of around £6,000. While a 44k mile 07 KIA Carens 2.0CRDI GS 7-seat MPV sold for £4,150 against a mileage-adjusted top book of about £3,500.    
Tomorrow, 7th August, sees a big sale at Blackbushe of 200 high status cars by VW Financial Services.
(As usual, 's' means sold. 'p' means top provisional bid, 'pc' means provisional, but close. 'n/s' means not sold. 'n/w' means miles not warranted. 'MNW' means unknown mileage. 'dmg' means damaged. D/R means damaged and repaired. 'fl' means facelift. 'H/T' means hardtop. 'imp' means unofficial import. Extras like 'lthr' and 'nav' are specified when they are not standard.)
Audi A3 Sportback 2.0TFSI quattro, 2007/57, 68k miles £7,950s
Audi TT 23.0TDI quattro coupe, 10 reg, 8k miles £17,200s
Audi A5 1.8TFSI 160 Sport Multitronic, 10 reg, 7k miles £19,200s
BMW 320d 2.0SE Touring, 09 reg, 72k miles £10,600s
BMW 320i M Sport convertible, 08 reg, 58k miles £13,250s
Dodge Journey 2.0CRD SE 7-seater, 2010/60, 10k miles £9,200s
FIAT Grande Punto 1.4 Active S 3-dr, 06 reg, 78k miles £1,750s
FIAT Bravo 1.4 Dynamic, 08 reg, 50k miles £3,450s
Ford Fiesta 1.25 Zetec Climate 5-dr, 2005/55, 55k miles £2,400s
Ford Fusion 1.4 Style Climate, 2006/56, 56k miles £2,750s
Ford Focus 1.6LX, 2007/56, 57k miles £3,150s
Honda Jazz 1.4I-DSI SE, 06 reg, 22k miles £3,850s
Honda Civic 2.2iCTDI Sport 5-dr, 06 reg,111k miles £3,300s
Honda Civic 1.8iVTEC Type-S 3-dr, 08 reg, 50k miles £5,000s
Honda CR-V 2.0i VTEC Exec, 2005/55, 51k miles £6,250s
Hyundai i30 1.4 Classic, a/c, 11 reg, 6k miles £6,900s
KIA Carens 2.0CRDI GS, 07 reg, 44k miles £4,150s
Lexus IS220D 2.2 SE-I, nav, 2010/59, 63k miles £9,350s
Mercedes A160 1.5 Classic CVT, 2010/60, 1l miles £9,000s
Mercedes E250CDI, man, 2009/59, 72k miles £14,400s
Mitsubishi Colt 1.5CZT turbo, 3-dr, 07 reg, 32k miles £3,300s
Nissan Micra 1.3SE 5-dr auto, 2005/55, 29k miles £3,025s
Nissan Note 1.5DCI Visia, 09 reg, 84k miles £3,650s
Peugeot 207 1.4VTI 95 SW Active, 2011/61, 8k miles £7,200s
Renault Meg 1.6VVT Privilege CC, 2005/55, 47k miles £2,950s
Renault Meg 1.5DCI 106 Dyn Coupe, nav, 10 reg, 14k miles £8,850s
SAAB 9-3 1.0TID 150 Vector conv, auto, 09 reg, 21k miles £10,600s
Toyota Yaris 1.0 VVT-I T2 5-dr D/R, 2008/58 28k miles £3,800s
Toyota Auris 1.3 VVTI TR 5-dr, 2008/58, 25k miles £5,300s
Toyota Prius 1.5VVT-I T3 hybrid, 09 reg, 57k miles £6,900s
Toyota RAV-4 2.0VVT-I XT-R, 2007/57, 41k miles £6,700s
Vauxhall Astra 2.0T VXR, 09 reg, 11k miles £10,400s
Vauxhall VXR8 6.2, 08 reg, 26k miles n/w £15,000s
VW Eos 2.0TDI 140 Sport, lthr, 07 reg, 51k miles £6,900s
To view the full new Lex Autolease sales programme click on Lex Autolease
As always the best way to look for a specific car coming up at a BCA auction or to pre-check a day's sale is to visit Auctionview  If you are a BCA account holder this service also now gives composite price information (average auction price, CAP and Glass's) and now allows you to buy a selection of cars directly on-line. Main British Car Auctions Website at BCA Website
Please Note BCA Now Charges All Private Buyers a £23.50 VCA New Keeper Transfer Fee. On behalf of the vendors, BCA is required to notify DVLA via the V5C of changes of ownership.
BCA Peterborough stages Motorbike sales on the last Friday of each month, with high volume Super Sales featuring 'bikes from Black Horse every two months.  (Next Super Sale on 25th June).   Sales start at 1pm and all are welcome to attend.   There is secure motorcycle parking on the day and an expert and enthusiastic Sales Team on hand to answer questions.  Viewing is on the morning of the sale and BCA can arrange transport to anywhere in the UK. Full catalogue details and a picture of every motorbike entered for the sale will be available online in advance through BCA's exclusive Commercial Auction View service (http://www.commercialauctionview.co.uk ).
For future police sales at West Oxfordshire Motor Auctions. Visit WOMA , click on 'stocklist', then click on search, or use the faxback on 0906 3080 953 at 60p per minute. Sales are held on Tuesday and Thursday evenings from 5.30pm.
Brightwells HUGE WEEKLY 4x4 SALE takes place every Tuesday at Easter's Court on the A49 by-pass, Leominster, Herefordshire, start time 11.00am, phone: 01568 611325, website: Brightwells 
Last year Motorpoint launched auction4cars - an online fee-free alternative to the traditional car auction. It currently sells over 400 cars a week, mostly taken in part-exchange, from its four collection points - Burnley, Derby, Newport and Peterborough. For more information visit Auction4Cars
For Manheim auctions click on: Manheim
Comments