Top Cars Still Fetching Top Money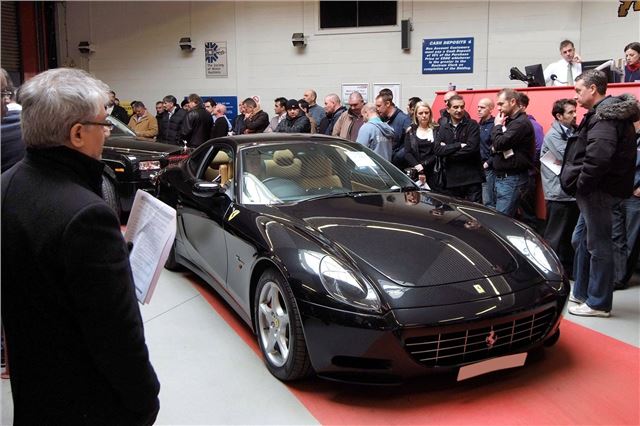 UK demand remains strong for expensive used executive, sports and luxury cars, as buyers continue to support BCA 'Top Car' and 'Executive Car' auctions. 
In the first 6 months of 2012, BCA sold 8,356 cars each valued at more than £20,000 and worth a combined £231.4 million.
Over this tyype of car BCA has averaged 102.57% of CAP Clean for cars sold for £20,000 or more. The highest value vehicle sold so far in 2012 was a Bentley Continental GTC W12 Supersports that made£129,500 - 103.5% of CAP Clean. 
'Top Car' auctions are held regularly at BCA Blackbushe and BCA Nottingham, while 'Executive Car' sales taking place throughout the BCA network and 91% of cars valued £20,000 and over sell the first time they are offered. 
BCA's Communications Director Tony Gannon commented "Few people can afford to spend upwards of £20,000 on a whim, and with such specialist high value vehicles, the pre-sale marketing is critical.  BCA uses both online and traditional media to attract the right mix of buyers for these high value prestige car auctions - specialised trade buyers and the all-important non-trade – typically small business owners or self-employed professional people, who want their own prestige 'company car' and can benefit from buying in an offset tax position."
"It is a peculiarity of the economic downturn that demand for high value cars has remained on a high over the past two years.  Despite the difficult economic conditions, the market for high value prestige vehicles is exceptionally buoyant, with buyers prepared to invest six-figure sums for the right vehicle.   It could be that some well-heeled buyers are simply deciding that their money might as well be put to good use on a prestige car rather than languishing in a savings account that is paying very little interest."
Cars sold for more than £20,000 at BCA during 2012
| | | | | | |
| --- | --- | --- | --- | --- | --- |
| Price Band | Average Price | Average Age (years) | Average Mileage (rounded) | Average vs CAP Clean | Average number of sales entered |
| £20K – £29,999 | £24,020 | 1.5 | 17,317 | 101.76% | 1.2 |
| £30K – £39,999 | £33,796 | 1.3 | 12,049 | 104.54% | 1.1 |
| £40K – £49,999 | £43,401 | 1.2 | 11,081 | 103.66% | 1.1 |
| £50K – £59,999 | £54,203 | 1.8 | 14,791 | 103.68% | 1.1 |
| £60K – £69,999 | £63,941 | 1.7 | 8,945 | 103.15% | 1.1 |
| £70K – £79,999 | £74,238 | 1.5 | 6,779 | 99.64% | 1.0 |
| £80K – £89,999 | £82,455 | 0.8 | 5,294 | 96.06% | 1.2 |
| £90K – £99,999 | £92,167 | 4.1 | 5,917 | 95.28% | 1.7 |
| £100K – £109,999 | £103,400 | 1.5 | 5,785 | 92.65% | 1.5 |
| £110K + | £129,500 | 1.0 | 2,621 | 103.52% | 1.0 |
 More at BCA
Comments