Silverstone Auctions Sells 89% of Entry in 21st July Sale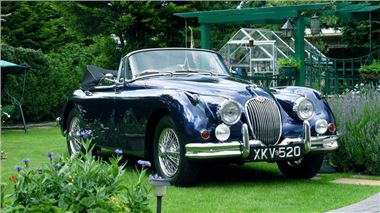 With a sales rate of 89 percent of classic and road cars, plus the sale of a further 13 competition cars,  Silverstone Auctions realised £1.1 million at its latest event, the Silverstone Classic Sale.
The sale was part of the massive Silverstone Classic weekend, and is the first of three sales to be held by the Silverstone Auctions this summer, including two high profile sales at Chris Evans' CarFest events in aid of Children in Need.
Demand was strong across the entire sale, which featured classic road cars as well as some more modern supercars. A 1959 Jaguar XK150 drophead coupe that fetched £67,760, an extremely rare 1960 Austin Seven 850 which sold for £24,080, and a 1996 Lamborghini Diablo VT that made £59,360.
The sale also included a number of competition cars including a 2008 Ferrari F430 GT3 race car, sold for £76,720, more than £11,000 over its estimate, as well as a 2003 Ferrari 360 Challenge car for £34,720.
To submit an entry into either CarFest South, which takes place on 25th and 26th August at Jody Scheckter's Laverstoke Park Farm in Hampshire or CarFest North, which is being held on 8th and 9th September at Cholmondeley Castle in Cheshire, contact Silverstone Auctions on 01926 691141 or visit www.silverstoneauctions.com.
Additional Links:
Online Bidder Registration (i-bidder.com) – www.i-bidder.com
Twitter – www.twitter.com/SilverstoneAuc  @SilverstoneAuc
Facebook – www.facebook.com/SilverstoneAuctions 
Comments