Two XK150 Roadsters in Historics Auction Tomorrow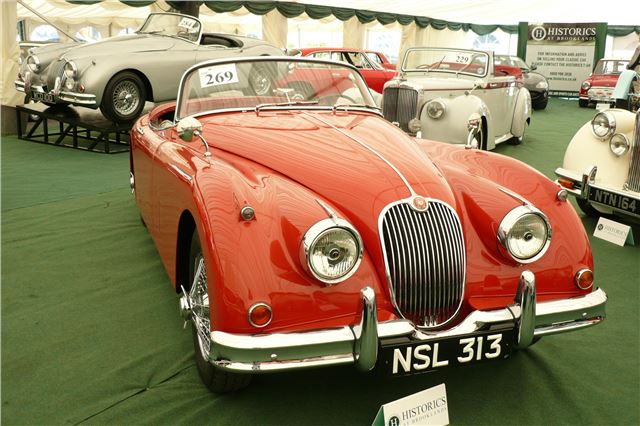 While Jaguar XK120 Roadstes were relatively common, most XK140s and XK150s were either Drop Head Coupes or Fixed Head Coupes with rudimentary occasional seats in the back.
One Jaguar XK150 Roadster is rare enough.
Two in the same auction is almost unheard of.
Yet on Saturday 26th May you will have the opportunity to buy a pair. Both left hand drive.
The red 1958 car in the foreground is either a standard 3.4 or an SE (probably an SE) returned to England from California in 1992, then underwent an eight year restoration by Contour Autocraft. It is in concours condition. It is estimated at £70,000 to £85,000.
The silver 1959 XK150 Roadster in the background is a genuine triple carb 250bhp 3.4S. It looks to have been more seriously driven, with non standard wider wire wheels, non standard steering wheel and a transmission tunnel mounted overdrive switch. It is estimated at £75,000 to £80,000.
Astonishingly, there is also a third 1950s XK Roadster in the sale, this one a 1955 XK140 estimated at £70,000 to £80,000.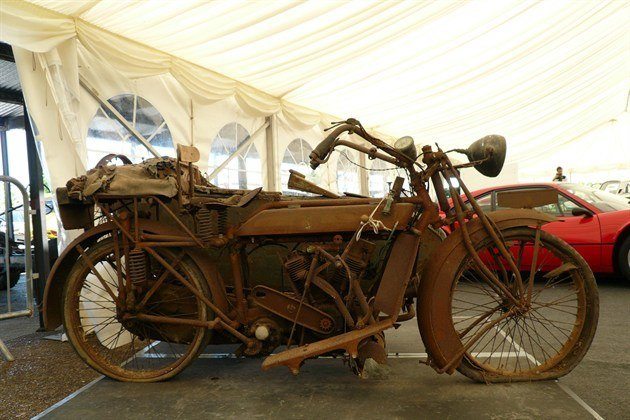 Other highlights of the sale include a 1920 Matchless twin cylinder motorcycle combination, complete evfen down to its last tax disc that expired in December 1952. It looks like a heap of rust, yet is so perfectly deteriorated and so extremely rare is is a work of art in its own right. Estimate £45,000 to £50,000.
Pride of place goes to a 1939 Delege D6 70 TT by Western Coachworks, estimated at £150,000 to £180,000.
But there is something for everyone, including a 1962 Ford Thunderbird convertible with optional 'Batman' style sportdeck converting it from a four seater to a two seater.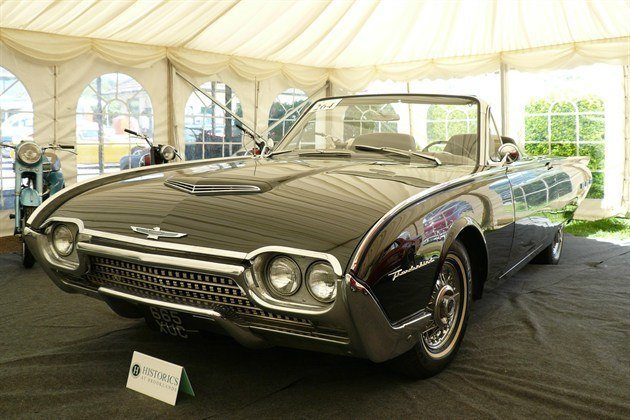 More information in the online catalogue at Historics
Entrace to the sale and parking via the museum entrance behind Mercedes Benz World.
Comments