Jaguar XK150S Roadster Makes £70,000 at Historics Auction Today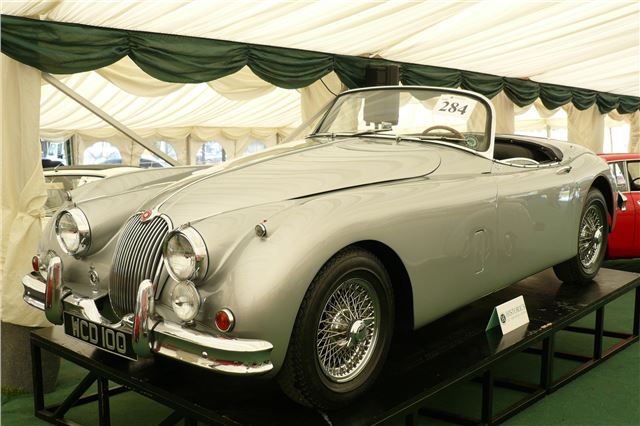 In an auction of very mixed results, this rare 250bhp 1959 Jaguar XK150S Roadster made £70,000 + commission (£78,400 inc.).
The other XK150 Roadster, a beautifully restored 1958 SE failed to sell at a top bid of £67,000. And the 1955 XK140 Roadster also failed to sell.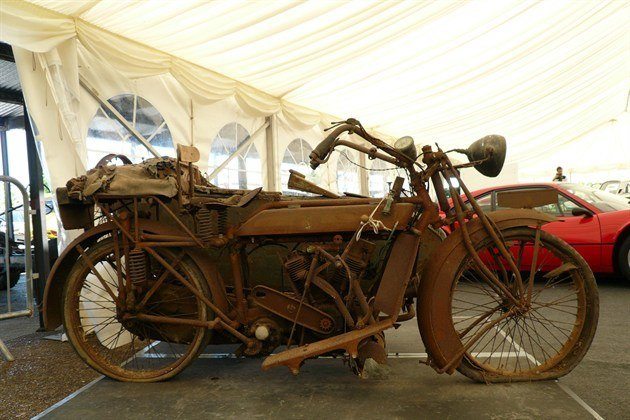 The 1920 Matchless Twin with Sidecar that looked like a work of art study in corrosion bid to £37,000 and failed to sell. This really needs to be put in a glass case somewhere exactly as it is because any further dragging it from auction to auction could seriously affect its original condition.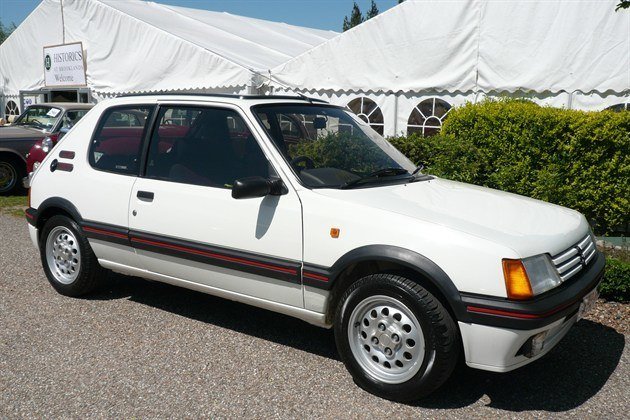 This near perfect looking (but 83,000 mile) 1990G Peugeot 205GTI 1.6 115 failed to sell at a top bid of £3,700.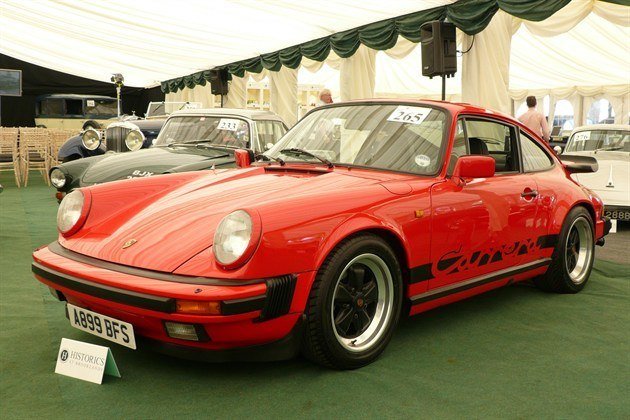 A 104,000 mile 1977 Porsche 911 3.0 Carrera Targa sold for £10,864 inclusive. A 47,000 mile 911 Carrera 3.2 Sport sold for £15,960 inc. While top Porsche of the sale, a 61,000 mile 1971 911S made its money at £59,360 inclusive, and a 97,000 mile 1964 356SC sold for £38,080 inc.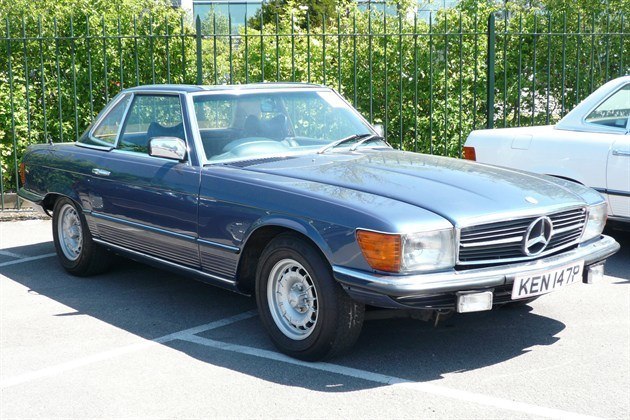 A 23,000 mile 1964 Mercedes 230SL sold for £30,240 inclusive, a 107,000 mile 1979 W107 Mercedes 350SL sold for £5,040 inclusive and a 115,000 mile 1989 R129 Mercedes 500SL failed to sell for £3,400.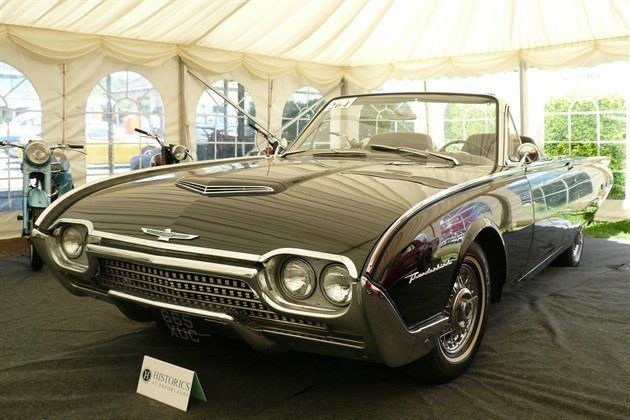 A perfect condition 69,000 mile 1070 Ford Escort Twin Cam with original Webasto roof sold for £26,320 inc, a 16,000 mile 1978 Ford Escort RS2000 sold for £9,632, but a 78,000 mile LHD Cortina 1600E failed to sell at £8,000 as did a 41,000 mile 1962 Ford Thunderbird Sports Roadster, bid to £19,000. 
The ambitiously estimated RHD 1959 Isetta 300 bubble car failed to sell at £8,750.
An exquisite 52,000 mile 1962 Alfa 1300 Giulietta Spider sold for £38,080.
More results including after sale settlements as they come in, as well as first entries for the next sale at Historics 
Comments