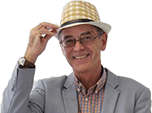 1968 Mercedes 280SL 'Pagoda' Star of Barons February Auction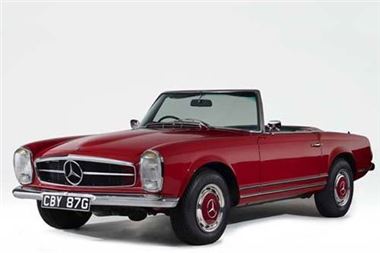 A beautifully-presented 1968 'Pagoda' Mercedes 280SL convertible was the top-seller at Barons sale at Sandown Park on February 28th, heading over estimate and selling for £40,300.
Also finding favour with the bidders were two 1954 MG TF 1250s, which have both covered very few miles in recent years, and which fetched £17,500 and £16,800.
And a very fine 1986 Rolls-Royce Silver Spirit created a huge amount of interest, storming up to £11,500.
A 1985 Jaguar XJS-C which had been stripped down to its component parts and then rebuilt to better than original standards by its late owner, at a cost of over £60,000, also powered its way over top estimate, and achieved £8,910.
The sale also offered one of the most desirable and rare versions of the TWR XJS  - a 1986 Jaguar Sport 6.0 'Tarmac Ripper', with full TWR body kit. It proved a remarkable amount of car for the money, selling for £5,950.
Finally, the bright orange 1971 Volkswagen Bay Window Caravenette with Dormobile interior and 'rock'n'roll' bed sold for £8,970 – and its new owner is probably already planning their first camping trip.
Barons' next saleat Sandown Park is on April 17th. Early entries include a recently-restored and very elegant 1964 Mercedes 220 SEb Pillarless coupé (estimate £14,000-£16,000).
For further information, or to consign a car to the sale, visit www.barons-auctions.com, email info@barons-auctions.com or call 08454 30 60 60.
Results, Barons, Sandown Park February 28th
| | | | |
| --- | --- | --- | --- |
| Year | Make | Model | Sold @ inc |
| 1968 | Mercedes | 280SL Pagoda | £40,332.00 |
| 1954 | MG | TF | £17,484.00 |
| 1954 | MG | TF | £15,912.00 |
| 1986 | Rolls-Royce | Silver Spirit | £11,492.00 |
| 1971 | Volkswagen | Caravanette | £8,972.00 |
| 1985 | Jaguar | XJSC Cabriolet | £8,916.00 |
| 1986 | Ferrari | (Pontiac) 355 Replica | £7,292.00 |
| 1996 | Mercedes | 500SL | £6,172.00 |
| 1986 | Jaguar | TWR 6.0 XJS | £5,948.00 |
| 1989 | Jaguar | XJS 5.3 HE | £4,716.00 |
| 1993 | Mercedes | 500SEC | £4,604.00 |
| 1983 | Porsche | 928S | £4,380.00 |
| 1984 | Mercedes | 380SL | £3,708.00 |
| 1991 | Mercedes | 300SE | £3,372.00 |
| 1970 | Daimler | 4.2 Sovereign | £3,260.00 |
| 1976 | Land Rover | Series 3 88" SWB | £2,588.00 |
| 1981 | Daimler | S3 4.2 Sovereign | £2,588.00 |
| 1984 | Mercedes | 230E (W123) | £2,420.00 |
| 1988 | Toyota | MR2 1.6 T Bar | £1,392.00 |
|   |   | 57 FLW registration  | £1,120.00 |
| 1980 | Mercedes | 350SL | £892.00 |
| 1985 | Mercedes | 230E (W123) | £792.00 |
|   |   | MKZ 3463 registration  | £210.00 |
Comments