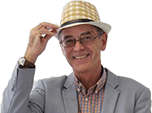 Historic Racers in Coys Auction at Autosport International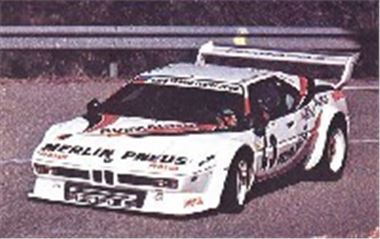 International auction house Coys will be featuring a strong entry of historic racers and classic road cars in its annual sale at the Autosport International Racing Car Show on Saturday 14 January 2012 at NEC Birmingham.

The catalogue is headed by a selection of historic cars entered to this sale directly from the Alan Mann Racing Reserve Collection:

1958 Jaguar Mk1 2.4 historic race car. Built for Alan Mann Racing by respected Jaguar marque specialist, Don Law, at a cost of over £100,000 - this impressive car has yet to turn a wheel in anger. Estimate: £30,000 - £35,000.

1979 Ford Capri 3.0S Gp1 post-historic race car. Prepared to the usual exceptional standards which are the Alan Mann Racing trademark, this rapid Capri was the winner of the Masters '70s Series 'Driver of the Year' in the hands of Alan Mann's son, Henry. Estimate: £15,000 - £18,000.

2007 Superformance GT40. Built to Alan Mann's specific order in homage to his 1966 Sebring 12-Hours Ford GT40 entry. Roush engine. ZF gearbox. Minimal mileage since build. Estimate: £85,000 - £100,000.

The astonishing Alan Mann Racing 1968 P68 F3L will also be on display at the show under Private Treaty Sale.

ALSO IN THIS SALE:

1957 Hillman Minx 'Alexander' historic race car. An ex-Goodwood car originally built by Chris Snowden Racing in the manner of the period 'Alexander' cars, with recent upgrades by Rae Davis Racing. Currently running in Class 'B' of HRDC 'Touring Greats' Series. Estimate: £12,000 - £15,000.

1958 Ashley Austin A35A. A period-style 'Hot Rod' brimming with period-style upgrades to make this a versatile classic which will be ready for anything, from the Pomeroy Trophy or on display at the Goodwood Revival. Estimate: £9,000 - £11,000.

1964 Ashley MG GT. Based on an early MG Midget, this is a fresh rebuild and conversion by Ashley Works. Superbly detailed and presented car in period road trim. Fitted with rollcage for occasional sprints. Estimate: £9,000 - £12,000.

1964 Ford Anglia 105E historic race car. Known to race fans as 'Angela', this popular car is a multiple Goodwood Revival entry and has been pedalled with verve by the likes of Desire Wilson and Tiff Needell. Currently prepared for pre-'64 historic touring cars. Estimate: £18,000 - 22,000.
1965 Ford Mustang FIA historic race car. Ex-Alan Mann Racing. Multiple Goodwood Revival entry, as raced by Sir John Whitmore. Prepared regardless of cost to FIA Appendix 'K' regulations and ready to race. Estimate: £60,000 - £70,000.
1995/96 Mazda 323F (Lantis) Super Touring race car. Originally built for ABBA drummer and ATS F1 driver, Slim Borgudd, by Roger Dowson Engineering at a cost of £198,000. Unraced in period, it has since run in Club Super Saloon events with distinction. 300bhp. Estimate: £18,000 - £20,000.

2003 JORDAN F1 show car. Based on the Jordan EJ13/EJ14 F1 cars. This impressive  show car retains many original race components, such as a carbon fibre chassis, carbon fibre/steel wishbones, carbon fibre discs and differential casing. Estimate £7,000 - £10,000.

Coys Auctions has led the world-wide market in classic car prices, constantly achieving record results for its clients.

The Coys sale at the Autosport International Racing Car Show takes place at the NEC, Birmingham on Saturday 14 January 2012, with viewing available from Friday 13 January.

Collectors' items sale starts at 12.30pm.

Motor Cars sale starts at 3.00pm.

Full catalogue can be viewed on www.coys.co.uk

Further information can be obtained from:

Coys race car specialist: JULIUS THURGOOD Email: direct@juliusthurgood.co.uk
Comments