Hertz appoints BCA as Pan-European Used Car Remarketing Partner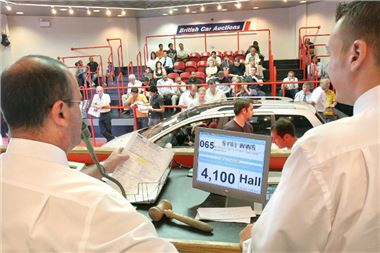 Hertz, the world's leading general use car rental brand, has appointed BCA
to manage the sales of the company's used cars in Europe for an initial
three-year period. BCA's inventory management system will provide pre- and
post-sales, marketing and pricing support for cars sold across Italy,
France, UK, Germany, Spain, Belgium, Netherlands and Switzerland.

Hertz resells quality used cars through a variety of channels, including
wholesalers, traders, retailers, auctions, and the Hertz Rent2Buy program.
The vehicles will be made available for sale on the Hertz-branded version of
BCA's E-Sales platform, which features multi-lingual, fixed price and
electronic auction capabilities. In addition, BCA will provide Hertz with
new customers by offering the Hertz vehicles in online sales to BCA buyers.

BCA is standardising the remarketing process for Hertz product across
Europe, allowing more flexibility in the fleet decision making process and
improving profitability on used vehicle sales. By building the Hertz brand
in the used vehicle arena and exposing the product to more buyers through
more channels, residual values will improve and time to sale will be
reduced, diminishing the effects of depreciation.

Michel Taride, President of Hertz International said: "Through this
partnership with BCA, Hertz will streamline remarketing processes, improve
our channel strategy, and also reach a large additional number of
used-vehicle buyers all across Europe. This in turn will optimise our used
car sales performance and time to sale, and give us greater flexibility in
our fleet sourcing decisions."

Jon Olsen, Chief Executive Officer, BCA, commented: "BCA creates markets for
our customers to prosper in and we bring buyers and sellers together in an
increasing range of complementary channels. This agreement with Hertz across
Europe is a significant endorsement of BCA's multi-faceted approach to
remarketing and cements our position as the clear market leader in terms of
service, innovation and capability."

BCA is Europe's largest vehicle remarketing company and transacts more used
vehicles than any other operator through a range of physical and online
remarketing channels. BCA handles in excess of 1.4 million vehicles annually
and generates a £4 billion plus turnover.

As a market maker, BCA creates opportunities for its customers to profitably
buy and sell used vehicles in an efficient and cost effective way. With a
Pan-European inventory of 50,000 vehicles at any one time, the company has
the largest pool of suppliers and buyers and the scale and capacity to meet
their vehicle remarketing needs.
BCA offers a range of specialist tools for volume sellers including
cradle-to-grave inventory management, document storage, sales channel
planning, pipeline and upstream marketing, mid-term and de-fleet inspection
and comprehensive sales performance reporting.
More at BCA






Comments