British Car Auctions Presents the Long View of the Used Car Market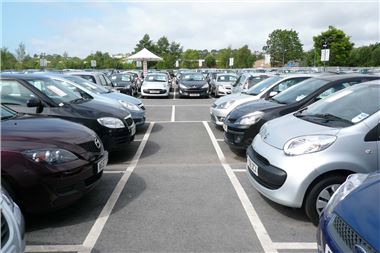 A major new report from BCA examines the relationship between the state of the country's economy, used vehicle supply and the retail used car market.
The Long View Report; authored by Prof Peter Cooke and the automotive group at the University of Buckingham, looks at economic and motoring trends over the last twenty years and suggests what sort of retail landscape used car dealers have to look forward to.
While the traditional approach to choosing a used car may be colour, price, brand, and model, the economy is playing an increasingly important role in car choice.  With the growing economic uncertainty and continuing high fuel costs being endured by motorists in 2011, demand is growing for smaller, more economical used cars, yet used car retailers often find these vehicles the hardest to source profitably.
The report stresses the importance of viewing used car operations in the context of the wider economy and the pressures many families are under as incomes fail to keep up with the rise in the cost of living.
As supply of first-time used cars is totally driven by the volumes entering the new car market in earlier years the Report examines how shifts in supply may affect the size and shape of the used car marketplace. Given the steep fall in new car volumes over the past three years, the Report suggests there will be a big reduction in the supply of younger used cars in the short to medium term – which will affect used car prices and will lead to changes in dealer practices for sourcing vehicles.
Prof Cooke suggests that dealers need to explore their options in an increasingly competitive marketplace for used cars and indicates that multi-sourcing will become standard practice.  He warns that dealers that don't adapt may struggle to acquire the right stock at a competitive price.
The report also highlights the skill sets dealers need to compete in an increasingly complex marketplace. In any retail operation, the purchasing function is arguably the most important factor in operating profitably. Buying and procurement is a management skill that is highly prized in the boardrooms of the most successful high street retailers, but does this approach filter into the used car sector?
Cooke also highlights the changing demographics of the UK marketplace that dealers need to get to grips with.  The population is ageing and women are often in the driving seat when buying and choosing a used car – he asks 'are the differing needs and preferences of men, women and different age groups fully recognised in terms of stocking and sales approach?'
Cooke commented "The market is becoming more competitive and professional; as such it is ever more important to remember the basics of building, supporting and 'farming' the customer base – it's much easier and less expensive to retain and cultivate existing customers than find new ones."
The Long View Report, researched and written by Professor Peter Cooke and the automotive group at The University of Buckingham is available free to download at www.buckingham.ac.uk/cam as well as on the BCA website - http://www.british-car-auctions.co.uk/
Comments