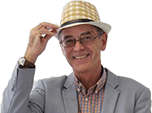 Huge Saturday Auction of Convertibles and Prestige Cars in Manchester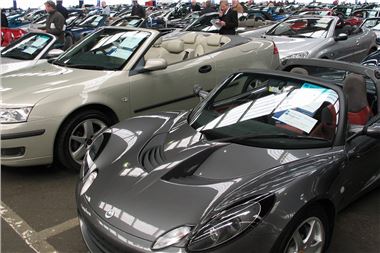 Spring is coming to the North as Lex Autolease and Black Horse will stage the second in a series of two Super Saturday Convertible sales with BCA at the Belle Vue Manchester auction centre on Saturday, 9th April commencing at 10:30am.
Lex Autolease and Black Horse in partnership with BCA will offer 400 convertibles, sports and prestige cars in this sale 'Super Saturday' sale and with the selection ranging in value from under £4,000 to over £50,000, there is something for everybody and every budget. The sales are open to all buyers, and also available to My BCA business buyers via Live Online.
The events feature cars entered direct from Lex Autolease and Black Horse, with a mix of business, ex-lease and finance cars. 
Auction centre staff are embracing the 'Super Saturdays' theme and there will be a Grand National prize draw at the Belle Vue sale to coincide with the event at Aintree.
Among the selection of 'soft tops' on offer at this sale are:
Model                                                                                                       Plate/Year            Mileage
Mercedes CL 500 5.5 Tiptronic                                                09/09                         20400
Bentley Continental GTC 6.0 Tiptronic                                     07/57                         28500
Audi R8 V8 FSI Quattro Rtronic                                                 09/09                         10600
Aston Martin DB9 V12 Valante 5.9 Tiptronic                                    06/55                         33600
Audi A5 TDI Quattro S line 3.0  Stronic                                 10/60                4600
Audi Q5 TDI Quattro S line 2.0 Stronic                                  09/59              30300
For full details of all 400 cars in this 'Super Saturdays' sale, including full specification and photos visit www.british-car-auctions.co.uk
Dale Evans, Area Auction Manager North for Lex Autolease commented "We have had some spectacular convertible and sports sales at BCA in the last two years, and with the shortage of quality used convertibles and sports prestige cars in the market at present we are expecting this sale to be even more successful".
Alan Gupwell, Account Manger for Lex Autolease at BCA commented "The Lex Autolease and Black Horse brands have a fantastic following at BCA and the 'Super Saturdays' sale programme will create a great deal of interest, and we are anticipating very high demand at this sale as buyers aim to secure convertibles for the peak spring season, and now could be the time to get the car of your dreams!"  
Comments