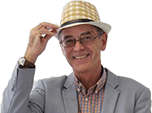 360 Cars Sold Outright at BCA Blackbushe Saturday Auction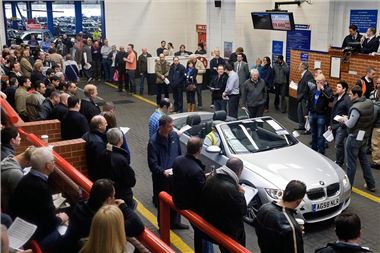 As a pretaste of the Lex Autolease and Black Horse auction of 400 convertibles, sports and prestige cars at BCA Belle Vue Manchester, this Saturday 9th April, Lex Autolease and Black Horse offered 400 similar cars at BCA Blackbushe on Saturday 2nd April, and over 90% of the entry sold, some 360 vehicles generating a turnover of £4.3 million.
The 'Super Saturday' event was held on a glorious sunny day at Blackbushe and attracted over 250 buyers to the sale, with a further 400 dealers on the internet using BCA's Live Online system.
With a broad selection of stock ranging in value from under £4,000 to over £50,000, bidding was brisk from the first car – sold at 10.30 am - through to the last sold at 3.30 pm.   Private buyers and dealers bid strongly throughout the sale, which achieved 100% of CAP Clean across the board.
 Among the strong sellers were:
Year            Model                                                                        Sold                                    Vs CAP
07/07   BMW 320i SE Convertible                                     £13,500                        116.0%
08/08   Jaguar XF 2.7D V6                                                £16,000                        107.0%
08/08   Mercedes Benz SLK 180                                      £18,000                        109.0%
06/06   Mini Cooper Convertible                                     £7,200                         109.0%
08/08   Audi A5 1.8 TFSI                                                £13,600                        118.0%
07/07   BMW 630i Sport Coupe                                     £15,900                        109.0%
08/08   Audi TT Coupe 2.0 TFSI                                      £18,000                        106.0%
05/05   Peugeot 206 CC 1.6                                                 £3,900                                    124.0%
The next 'Super Saturday' sale is at BCA Belle Vue on Saturday April 9th.
Rob Sturley, Lex Autolease Area Auction Manager South, commented, "This was a superb convertible sale, and we were delighted with the conversion and CAP achievement, it was great to see the auction hall packed with buyers and with a large number of online bidders competing as well, the sale was great from first to last car."
Alan Gupwell Account Manager BCA added "The Lex Autolease and Black Horse brand names have a strong following at BCA and this spring convertible sports and prestige event is one of the highlights of the BCA year. It was a spectacular event and the result speaks for itself."
More at British Car Auctions
Comments