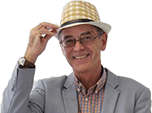 Unique Bentley to Star in March 15th Classic Auction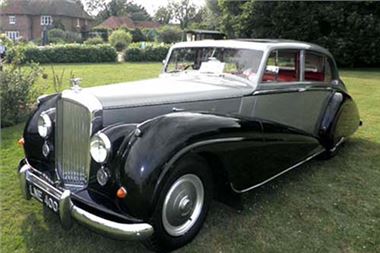 Barons' March 15th sale of classic, historic and thoroughbred motor cars will be headlined by a very special 1950 Mark VI Bentley.
This supremely elegant machine has an extremely rare, four-door, all-aluminium coachbuilt Park Ward Sports saloon body, and is believed to be the only remaining example of just two ever made. Built for a Manchester textile company in 1950, the Bentley features ebony veneer woodwork, electric front windows and rear window blind and no less than two cocktail cabinets - brandy in the driver's door and whisky in the passenger front door. It is in immaculate condition and comes complete with the original tools and torch in the glove box, boot and engine bay, plus the original buff and green continuation logbooks and the factory build sheet. Estimate: £70,000-£80,000.
The theme of elegance continues with a stunning 1972 Rolls-Royce Corniche Convertible which has covered a warranted 24, 270 miles in 39 years, has always been serviced by Rolls-Royce garages and is said to have never spent a night in the outdoors. The car was originally bought by a Mr. Ashby as a gift for his wife and has only ever had two owners, being acquired by the vendor in 1989, at which time it had 12,000 miles on the clock. Estimate: £37,500-£47,500.
For further information or to consign a car to the sale, please email info@barons-auctions.com, visit www.barons-auctions.com or call 08454 30 60 60.
Additionally, owners and would-be owners of classic and collectors' cars in the East of England now have a source of expert assistance in auction matters, as Saffron Walden-based Julian Shoolheifer has become a full-time member of the Barons team.
Julian has had a part-time involvement with Barons for the past two years, but has now strengthened his commitment to full-time, in the role of Valuer/Consigner and Director of Business Development.
"Julian's full time commitment to the company can only strengthen an already professional and experienced team. His expertise will benefit Barons' customers across the UK and overseas, but those in the East of England will benefit from having him living on their doorstep," said Barons' Managing Director Laurence Sayers-Gillan.
Julian is one of very few professionally qualified valuers working in the classic car auction field. His entire working career has been related to the classic car valuation and sale industry starting with Sotheby's Classic Car Department, followed by a period in the Automobilia Department at Brooks. He returned to Sotheby's to head up the Classic Car Department in the mid 1990s, then spent five years developing the Vintage & Classic Car Auctions Department at Cheffins. Under Julian's stewardship, the department's turnover rose from just £100,000 to £2.5 million.
"With the closure of Cheffins' classic car department six years ago, there ceased to be a well-established specialist classic auction house serving the Eastern counties. Barons have now firmly established themselves as providing a quality service and obtaining great prices for some superb cars over the years, and I believe that the combination of my experience and Barons' quality of service and affordable rates is good news for buyers and sellers of classic and collectors cars in the East.
For further information please visit www.barons-auctions.com, email info@barons-auctions.com or call 08454 30 60 60. Julian Shoolheifer can be contacted on 01799 599992.
Comments