European Cars Take Top Auction Bids In Rush to Invest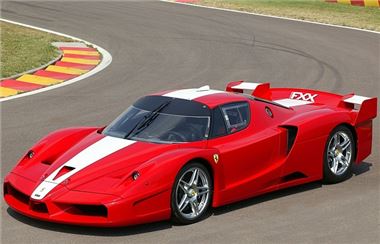 Each year classic car collectors and enthusiasts from around the world descend to Scottsdale, Arizona. to walk the auction blocks among some of the rarest and most valuable vehicles in the world as offered by five separate auction companies, each competing for the top sales of the weekend. Many of the sales are expected to set the stage for collector car values and trends for the year ahead.
Hagerty, the world leader in collector car insurance, launched the Hagerty Media Center in Scottsdale, where auction sales and trends were compiled and reported on a daily basis. Angus Forsyth, Managing Director of Hagerty UK, was on hand to witness the top ten auction sales from the weekend as well as some of the significant emerging trends in the collector car market.
"One of the most exciting conclusions we drew from this year's Scottsdale auctions is that cars from European marques continue to show increased strength in the collector car market," said Forsyth. "European sports cars from the 1950s and 1960s look to be solid places to not only invest, but more importantly, enjoy. Market growth and great motoring pleasure -- that says it all."
Forsyth also reports that cars with unusual and handsome coachwork, spotless records and interesting ownership histories, as well as great "Best of Class" cars, are all showing exceptional strength in the market and continue to be the "smart buys" for collectors around the world.
Additionally, Forsyth reports that preservation class cars continue to show exceptional growth. "The Gooding & Company sale of the Fiat 8V Supersonic for $1,705,000 points to the growing popularity of cars that have never been restored and are original throughout, and further enhanced by unique styling characteristics that add to their appeal."
The Top Ten Auction Sales from Scottsdale:
Lot 58 2006 Ferrari FXX Evoluzione $2,090,000 (Gooding)
Lot 285 1949 Ferrari 166 MM Barchetta $1,870,000 (RM)
Lot 260 1933 Packard Twelve Sport Phaeton $1,760,000 (RM)
Lot 157 1953 Fiat 8V Supersonic $1,705,000 (Gooding)
Lot S723 1970 Plymouth 'Cuda Hemi Convertible $1,705,000 (Russo and Steele)
Lot 111 1930 Duesenberg Model J LeBaron Dual Cowl Phaeton $1,485,000 (Gooding)
Lot 122 1965 Ferrari 275 GTB Alloy Long Nose $1,430,000 (Gooding)
Lot 249 1955 Mercedes-Benz 300SL Gullwing Coupe $1,375,000 (RM)
Lot 219 1929 Duesenberg Model J Dual Cowl Phaeton $1,237,500 (RM)
Lot 170 1967 Ferrari 275 GTB/4 $1,100,000 (Gooding)
More at www.hagerty.com
Comments