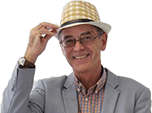 BCA's top ten auction highlights from 2010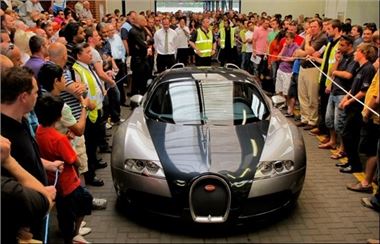 British Car Auctions (BCA) has drawn up its top 10 unusual vehicles sold during 2010. The company handles handles an enormous variety of vehicles during the year, with the vast majority being the popular makes and models we all drive from day to day. But with up to 3,000 vehicles being sold every day from its 21 locations, BCA also sees vehicles that are weird, wonderful or just hugely valuable.
"This year's big ticket items were a 2006 Bugatti Veyron, which went for £625,000 and a 2008 Rolls Royce Phantom, which realised £195,500," says Tim Naylor at BCA. "Both sales created a huge amount of interest with buyers registering from all over the UK and even further afield."
"The most unusual vehicles we sold were a pair of Road Trains, more often seen at beach resorts and other visitor attractions. The New Holland Leisure train sold for £4,900, while the Italian made Dotto Train realised £2,500. BCA also sold a lavishly appointed one-off Mobile Office with 12 workstations based on an Iveco truck for £38,500 - ironically it had been used to promote recycling and was being recycled itself!"
"We also held a sale of 'barn find' classic cars, previously in the hands of one owner from the Margate area and hidden in lock-ups and garages for a number of years. The star of the show was a 1959 Ford Zodiac Convertible which made £6,300 despite being in bits and pieces."
"Charity auctions this year included a pink Smart Car supporting the Royal Marsden Cancer Campaign and the Bangers4BEN sale, which raised £5,350 towards the Motor Industry Benevolent Fund. We also sold a beautifully restored Royal Mail Morris Minor van with all the funds raised going to Barnados."
"BCA also had cars with a showbiz connection. In November, we sold a Honda CR-Z Hybrid Coupe for £18,500, formerly owned by Justin Hawkins, ex-lead singer from The Darkness, while earlier in the year a vintage Ford Cortina 2000GT previously featured on the BBC's Culture Show was sold."
BCA'S SELECTION FROM 2010
2006 Bugatti Veyron EB 16.4 Just one of 300 Bugatti Veyrons made £625,000
Rolls-Royce Phantom Drop Head Coupe £195,500. Part of a sale that also saw 266 cars sell for £4 million plus. A 2008 Lamborghini Gallardo Spyder E Gear 2 also sold strongly, realising £90,000 at 6,000 miles.
A vintage Ford Cortina 2000GT which starred on the BBC's Culture Show. One of the very last GTs produced and on a 1976 'R' plate, the car had been owned by the BBC since 2007 and starred on the BBC's Culture Show in the summer of that year, visiting a series of famous UK film locations such as Train Spotting, The Wicker Man, Brief Encounter, The Full Monty, 28 Days Later and Gosford Park. £2,200
Honda CR-Z Hybrid Coupé. 60 plate. Briefly owned by Justin Hawkins former lead vocalist from the Darkness £18,500.
2010 Pink Passion Smart Car ForTwo Coupe. Sold at auction to help raise money for leading cancer hospital Royal Marsden £10,500
New Holland Leisure Roadtrain. A diesel-powered road train ideal for a fun fair or theme park. £4,900
Bangers4BEN Sale offered a fur-finished 'swearing at rabbits' modified Nissan 100 NX. The No Reserve Sale raised money for motor trades charity, BEN. Total raised £5,350
Iveco Euro Cargo modified truck. Converted to mobile office/classroom and used to promote recycling. £38,500
1970 Morris Minor Royal Mail Van. Pillar box red van auctioned for Barnados. It was used for deliveries in Christchurch Bournemouth & Poole during its 6 years service £8,000
1959 Ford Zodiac 2.6 Convertible. Part of a 'Barn Find' sale finished in white over blue and sitting on white wall tyres, had remarkably straight bodywork, despite needing all the fittings re-assembling. £6,300
More at www.british-car-auctions.co.uk
Comments