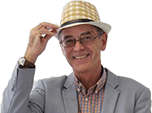 Barons December 7th Classic Auction Still On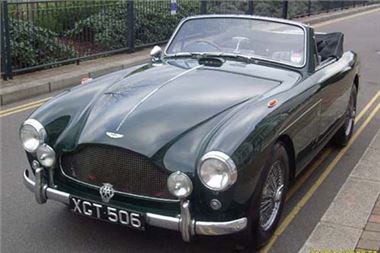 Snow or no snow, Barons' Yuletide sale is set to be a Christmas cracker
In spite of the adverse weather that the UK has endured in recent days, it's business as usual for Barons, whose Yuletide Sale of classic and collectors' cars at Sandown Park next Tuesday (December 7th) is packed with highly desirable collectable cars of all shapes and sizes. And, to make sure that vendors can get those all-important lots to the saleroom, Barons will accept car deliveries at Sandown Park this Sunday (December 5th), as well as Monday, giving owners the extra time that they might final invaluable.
"Whilst a layer of snow gives a very festive atmosphere to a Yuletide sale, it can, of course, prove a hindrance to those wishing to deliver cars to the saleroom. However, the weather forecast is much more optimistic for early next week and we hope that by providing the extra delivery day on Sunday, we'll make life a little easier for vendors who are keen to see their cars find new homes, and ensure that buyers have the full 70-plus line-up to choose from on Tuesday," said Barons' MD Laurence Sayers-Gillan.
The sale is almost an A-Z of classic marques. In fact it's an A-V - Aston Martin to Volkswagen (Karmann Ghia). From Minis, Morris Minors and MGs to Bentleys, Porsches and Mercedes, and from sports cars and classic saloons to 4x4s and landaulets, there's something in Barons' Yuletide Sale for the Christmas list of every collectors' car enthusiast.
Highlights include no less than three 1950's Aston Martin DBs plus an early example of the last of the David Brown Astons - a 1968 DB6S Vantage. There's a 'time capsule' Ford Escort Mk1 that has covered just 2,600 miles in 40 years, a superb Austin Healey 100/4 and enough Jaguars to make fans of the big cats purr with pleasure - including a 1935 SS1 Tourer. Some truly magnificent Bentleys and Rolls-Royces will go under the hammer, as will some lovely little starter classics, including a Triumph Herald, MG Midget and a Mini Moke.
In short, Sandown Park is the place to be on Tuesday, particularly for those shopping for a truly classic Christmas gift - albeit one that Santa might find tricky to get down the chimney.
For further information please email info@barons-auctions.com, visit www.barons-auctions.com
Comments