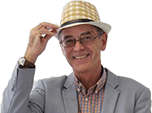 Hannu Mikkola Escort Twin Cam in December 4th Historics Auction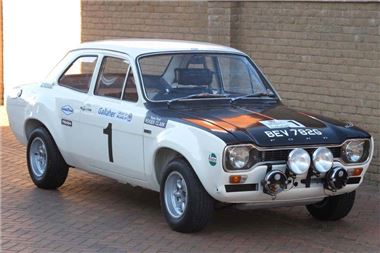 A legendary 42 year-old ex-works Ford Escort rally car, with a first-rate competition pedigree and driven by a succession of renowned names, is to be auctioned by Historics at Brooklands on Saturday December 4th.
Given the full works treatment by Ford's famous Boreham Competition Department in 1968 - including its infamous bulbous wheelarch extensions - the Ford Escort Twin Cam, BEV 782G, made its competitive debut in the Monte Carlo Rally in 1969 at the hands of current FIA President, Jean Todt, who took the car to a highly respectable fourth place finish in his first-ever drive for Ford.
The Escort was subsequently entered into the San Remo Rally of that year, driven by legendary rally star and four-time winner of the RAC, Hannu Mikkola, who also drove it on the RAC Rally at the close of the 1969 season.
The iconic twin cam enjoyed much success in the intervening months, first at the hands of Roger Clark MBE, who piloted the car to a Circuit of Ireland win, and then by future head of Toyota F1, Ove Andersson, who won the Welsh Rally in his first outing at the wheel.
With two wins in 1969 under its belt, BEV 782G was sold by Ford in 1970, but was competed as an ex-works private entry right up until 1991.
The car has since been sympathetically restored with no expense spared by the current vendor and Rally Sport Development, to the finest concours condition of any car of its type, and is offered for sale complete with a fascinating history file fully documenting its competition life.
Intriguingly, the car will also be sold with an invitation to the prestigious 2011 'Slowly Sideways' event, held in Germany each year, and set up to cater for those owners of history's finest rallying classics who still want to experience driving them.
Having recently sold the last-known genuine works MGB rally car for a world-record price of £141,922, Historics are anticipating significant interest in this rare rallying classic, estimating offers in the region of £70,000 - £90,000.
For more information, and to attend the Historics at Brooklands auction on the afternoon of December 4th, call 0800 988 3838, e-mail: auctions@historics.co.uk, or see the website, www.historics.co.uk. Entry by catalogue only, available prior to, or on the day of the auction.
Comments