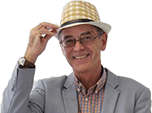 Another Outstanding Aston Martin in Barons October Auction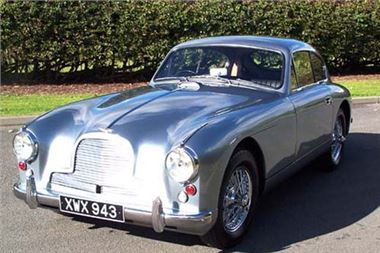 After the tremendous success of Barons' British Heritage Sale, which saw a 'lost' ex-David Brown Aston Martin DB MkIII sell for over twice top estimate at £206,000, Barons has now secured another very special example of this iconic English marque for its October 26th sale at Sandown Park.
The beautiful 1953 DB2/4 MkI was bought new in 1953 by an elderly doctor. He used it very sparingly into the 1970s when he put it into storage in his garage. It then lay unused until 2002, when the current owner bought it. It has covered less than 11,000 miles in 57 years, and has not been driven on the public roads for over three decades.
The current owner restored the car with a bare metal respray, new interior trim, and new chrome wire wheels and a complete stainless steel exhaust system. Only minimal body repair work was needed, and the underside and chassis did not require any repair or welding. The original engine still sounds superb, and the original wire wheels are included in the lot.
Since restoration, this splendid machine has driven only on private roadways, to ensure that it is mechanically correct. It carries an estimate of £90,000-£120,000.
"The 'lost' 1958 DB MkIII sold in our September sale had an exceptional provenance, being originally owned by David Brown Industries and having been left under a tarpaulin, on a trailer, for 32 years. The 1953 DB 2/4 MkI has, like that 1958 car, been hidden away for over 30 years, and is still to see use on the public highway since being sympathetically restored," said Barons' Managing Director Laurence Sayers-Gillan.
"The other significant element is the remarkably low mileage – just 10,897 miles since 1953 – as befits a car originally only used on high days and holidays before being shut away for decades. Although not an intriguing restoration project like the 1958 car, it nevertheless presents a fabulous opportunity for an enthusiast to acquire a very beautiful piece of iconic British machinery that has barely been run-in in almost six decades."
For further information or to consign a car to the October 26th sale, please contact Barons on 08454 30 60 60, email info@barons-auctions.com or visit www.barons-auctions.com
Comments