BCA and Manheim Auction reports for July 2010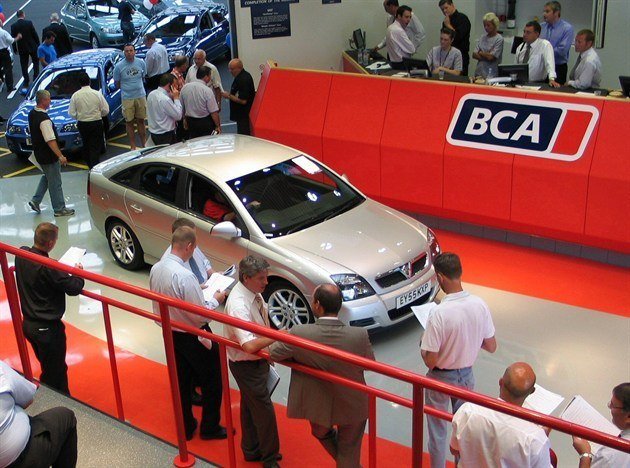 July saw the markets remain largely static as the Summer set in, according to the latest auction reports from BCA and Manheim.
BCA's latest Pulse report shows that demand for older, lower value dealer part-exchange cars is largely unchanged in July, but the fleet and lease sector has experienced more price pressure. In broad terms, however, the headline average used car value was relatively static in July, with overall volumes, model mix and demand levels similar to those seen in June.
As a result, the average used car value at BCA recorded a modest decrease in July, from £5,802 to £5,784 - a fall of just £18 or a quarter of one percent. Performance against CAP Clean increased marginally from 94.68% to 94.83%.
For the second month running, a relatively rich mix of cars has disguised some of the pressures in the marketplace and conversion rates remain fragile. That said, it is not unusual for some market issues to surface in the holiday season and this should be judged as typical seasonality - a factor only seen returning in recent weeks.
Meanwhile, Manheim reports similar, showing that average wholesale used car values in the Fleet sector fell by 3.6% (£219) to £5,925 in July following a fall of 7.0% in June. Thisis the fourth consecutive month that used values in the Fleet sector have fallen and are now 12.2%(£824) lower than in March this year. Overall values were up by 0.6% (£39) to £7,017 while Dealerpart exchange vehicles fell by 0.5% (£10) to £2,153 and Manufacturer stock rose by 5.1% (£648) to £13,312.
Overall average used car values are now 2.6% (£186) below the same period last year. Average age is up by two months compared with July 2009 at 51 months and average mileage is higher by 1,740 miles at 50,983, Although the overall position in 2010 compared with 2009 may suggest that all sectors have performed similarly, the Fleet sector is actually down by 9.3% (£606) over the period, while Dealer is up 2.9% (£61) and Manufacturer is up by 2.7% (£347). When the market moves into a more difficult trading environment buying patterns move to suit the market and July saw an increased focus on buyers purchasing clean, low mileage vehicles with full service history. Manheim Remarketing research into wholesale buying trends in July also highlighted increased dealer demand for two to four year old vehicles. In contrast, vehicles requiring reconditioning work, mechanical or paint repair are seen as less desirable and will only sell if reserve values are set realistically.
Mike Pilkington, Managing Director, Manheim Remarketing said: "Considering that the difficult trading conditions experienced in June continued in July, the fall in Fleet values wasn't really a surprise, even if the slight rise in overall values was unexpected. The levels of economic confidence and consumer demand continue to cause concern as we enter what is traditionally one of the quietest periods of the year in the auction halls. As the summer ends, we will then hit the public spending review announcements, which are also likely to affect consumer confidence. So unless consumer demand picks up in the short term or there is a reduction in vehicle supply then the pressure on prices will remain."
Manheim Market Analysis for Cars July 2010