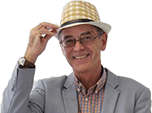 Online Bidding Secures a Worldwide Audience for UK Auctions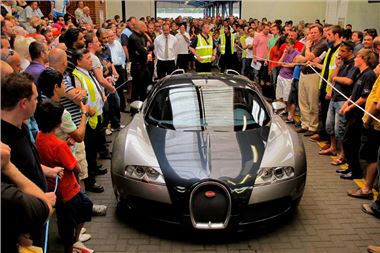 With online bidding helping to attract offers and generate sales as far away as Australia, Historics at Brooklands inaugural sale of classic and sports cars on June 2, proved that geography poses no obstacle in the pursuit of a passion.
Demonstrating the far-reaching appeal of buying and owning a classic via auction, potential suitors from 15 countries registered bids, with Lot 9, a 1973 BMW 3.0L CSL, selling online for £12,373 to a customer in Melbourne, Australia, some 10,520 miles away from Historics' iconic home at the Brooklands Museum.
In total, three lots were sold online via i-bidder, with a 1981 Aston Martin V8 Vantage Saloon fetching £27,937 from a customer in Belgiumand a Jaguar XK150 Roadster selling to a buyer in the UK for £70,013.
Meanwhile, a telephone bid from Portugal secured a 1949 Triumph 2000 Roadster for the sum of £11,175, a 1989 Aston Martin V8 Zagato Volante is heading to Monaco for £68,167 and a 1977 Daimler Sovereign 3.4 litre Saloon was purchased by a customer in Belgium for the bargain price of just £2,123.
By providing a virtual bidding service in support of traditional methods of purchasing, Historics' list of prospective clients proved to be as varied and wide-reaching as its eclectic consignment list of 65 fine motorcars, creating an engaging, all-inclusive experience for both buyers and sellers.
Auction Director, Edward Bridger-Stille, commented: "We were delighted to be able to offer as many people as possible the opportunity to sample the wonderful atmosphere at our very first sale, and the presence of online bidding, along with some robust telephone bids and a vociferous auction room floor, made for an exciting auction.
We look forward to welcoming overseas clients and prospective buyers who can't make it to auction in person, the possibility to purchase online at our next sale on 25 September and at all our future sales."
During the sale, i-bidder provided prospective buyers a picture of each lot, whilst a live audio feed kept potential purchasers up to speed on current bids in real time. Bidding the current asking price is a simple one-click process with each live bid relayed directly to the auctioneer.
Commenting on the successful integration of online bidding at the sale, George Wade from i-bidder remarked: "We were very pleased to be working with Historics for their first auction and to help them reach a global audience. A large number of people watched online and to sell three cars for a total of over £100,000 was excellent for a first auction."
The independent auction house, Historics at Brooklands was established in March 2010, by private investors, to provide a highly-knowledgeable and professional resource for the sale and purchase of fine quality classic and collector cars.
All staff are highly experienced within the classic car sector, and are themselves classic car owners and enthusiasts.
With a permanent home at the evocative Brooklands, Weybridge venue, but independent in ownership, Historics will host four auctions in the course of its first year, with the second sale on Saturday September 25, 2010.
Website: www.historics.co.uk
i-bidder was launched three years ago by ATG Media, which publishes the Antique Trade Gazette. Prior to the launch of i-bidder, ATG Media introduced the-saleroom.com, for online bidding at auctions of fine art and antiquities. ATG Media now broadcast over one hundred live auctions every month.
Website: www.i-bidder.com
Meanwhile, over at BCA Blackbushe on Saturday 5th June online bidding from the UK and Europe took the Bugatti Veyron EB 16.4 from £600,000 to £625,000 in £500 increments. Total value of that sale was a colossal £7,000,000.
The Bugatti represented a UK record value for a modern production car at auction and the highest value ever achieved by BCA on one vehicle.
It also set the used value level of a 4 year old Bugatti Veyron.
Many cars at the auction either confirmed or set new guide prices, though some, such as the Audis, may have been by Audi dealers reinforcing the residuals of late Audi models.
07/07 Subaru Impreza WRX STI Type UK £15,000
06/06 Mercedes-Benz GL500 46K miles £31,000
03/53 VW Golf V6 R32 29K miles £9,500
09/59 Ford Focus RS 6K miles £25,200
07/07 Peugeot 307 CC HDi Sport 93K miles £7,800
05/55 BMW 318 CI SE 38K miles £13,800
08/08 Audi TT FSi Convertible 13K miles £22,600
08/58 BMW M3 V8 DCT 38K miles £36,500 £36,500
08/08 Audi A5 TDi Quattro Sport Tiptronic 14K miles £27,500
09/09 Audi A5 Cabriolet TFSi SE 15K miles £26,400
06/06 Vauxhall Astra T 16v VXR 88K miles £7,400
06/06 Porsche 911 Carrera 997 4S 33K miles £40,000
Notable highlights in the sale included a pair of Ferrari F430 F1 models – a 2008-registered left-hand drive example that sold for £69,500 at 28,000 kms and a 2005 right-hand drive car at 10,000 miles that sold for £71,000.
Robert Sturley, Lex Autolease Area Auction Manager (South) said "This was almost the perfect sale in partnership between Lex Autolease and BCA – high quality stock, superbly presented, well-marketed, a massive turnout of buyers and a record breaking result at the end of the sale. Congratulations to the staff at BCA Blackbushe and others around the group who pulled all the stops out on the day to make the event run so smoothly."
Alan Gupwell Account Manager for BCA added "This was a special event that put both Lex Autolease and BCA very much in the spotlight. To sell 400 high value vehicles in just a few hours – including the Bugatti for well over £600,000 – is a remarkable feat that underlines the great working partnership between the two companies."
More at BCA
Comments