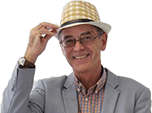 Chris Evans Pays £12 million for Ferrari GTO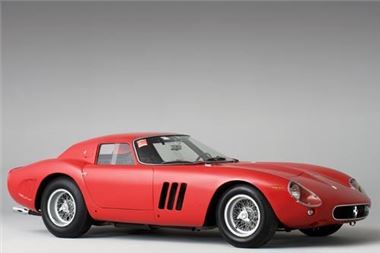 RM Auctions has announced that a rare and coveted 1963 Ferrari 250 GTO has been sold to through private treaty.
It later emerged that the buyer was Chris Evans, who paid £5 for an ex James Coburn Ferrari California in 2008. This time he paid £12 million for the GTO to add to his collection of Ferraris.
This 1963 Ferrari 250 GTO (chassis no. 4675 GT) is one of only thirty-six 250 GTO originally produced and one of a limited few with Series II GTO bodywork. In April 1963, 4675 GT left the factory finished in Rosso Cina. It was raced by such drivers as Guido Fossati, Jean Guichet, Oddone Sigala, Vincenzo Nember and Luigi Taramazzo and proved itself a tremendously capable racing car, rarely finishing outside the top three in its class and achieving numerous race wins.
"The exclusivity of Ferrari's 250 GTO cannot be understated. As they rarely come to market, new owners become part of a very exclusive 'club' and are welcomed with open arms at literally any of the world's great concours events, races and rallies. We are pleased to have been able to unite this exceptional car with a new and immensely enthusiastic owner. It's fantastic that this car will now be used in earnest on the classic car scene around Europe," said Max Girardo, Managing Director of RM Europe.
In addition to being considered one of the most beautiful cars ever built by Ferrari, the GTO, with 302bhp @ 7500rpm and a top speed of 174mph, was tremendously successful in competition, securing multiple World Championships for the Modenese car builder.
"To do this car credit takes massive, mega-immense, sadly as-yet-uninvented superlatives…It's the Leonardo da Vinci of motoring, a true Renaissance car," according to James Elliott's driving experience of 4675 GT as featured in the April 2010 issue of Classic & Sports Car.
In addition to its impressive motor car auction results at prestigious locations around the globe, including the sale of seven of the top 10 Ferraris ever sold at auction, RM generates an average of $50 million in private treaty transactions year over year. Among the exceptional motor cars RM is currently offering for private treaty sale is an extremely rare, race-bred 1967 Ferrari 330 P4 (chassis number 0858).
More at www.rmauctions.com
Comments