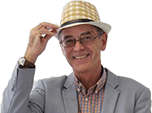 Convertible Assets at BCA Brighouse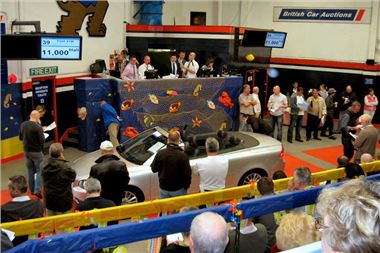 Lex Autolease and Black Horse offered 319 convertibles at BCA Brighouse on Wednesday 28th April and sold 309 for a 97% conversion that generated a turnover of £3.6 million.
The sale was the third 'beach-themed' convertible event held by BCA and attracted over 200 buyers to the Brighouse auction centre, with a further 100 dealers bidding via the internet using BCA's Live Online service.
With a broad selection ranging in value from under £4,000 to over £30,000, bidding was brisk from the first to the last car – private buyers and dealers bid strongly throughout the sale, which achieved 100% of CAP Clean across the board.
Over the three sales, BCA and Lex Autolease combined to sell over 800 convertibles for over £10 million.
Among the strong sellers in the Brighouse sale were:
Year Model Sold Miles Vs CAP
0353 Volvo C70 2.0 T 2DR Convertible Petrol £6,400 55348 133.33
0404 Renault Megane 1.6 Dyn 2DR Convertible £4,400 71711 126.62
0656 Mini Cooper 1.6 2DR Convertible Petrol £10,400 32789 124.18
0606 Audi A4 2.0 2DR Convertible Diesel £11,200 90655 123.08
0707 BMW 320I 2.0 SE 2DR Convertible Petrol £17,500 42328 118.24
0707 Audi TT 2.0 TF 2DR Roadster Petrol £16,200 60237 117.82
0656 Porsche Boxster 3.4 S 2DR Roadster Petrol £22,200 37814 115.32
0756 Mini Cooper 1.6 2DR Convertible Petrol £10,400 20108 115.24
0555 Mini Cooper 1.6 S 2DR Convertible Petrol £10,050 44311 113.56
0656 Audi A4 1.8 T 2DR Convertible Petrol £14,000 55186 112.9
Alan Gupwell Account Manager BCA added "The team at Brighouse really did enter into the 'convertible spirit' for this sale, branding the auction centre, and wearing summer outfits, this combined with glorious sunshine and 300 superb convertibles really did make this sale a very successful and enjoyable day for all."
More at BCA
Comments