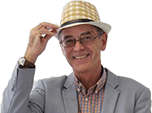 Bugatti Veyron to Star in Saturday Auction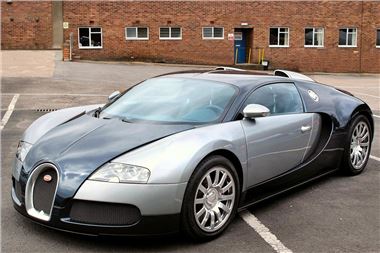 A Bugatti Veyron, one of the world's most desirable supercars, will feature in a massive 'Fast and Furious' sale of 350 sports cars, coupes, performance vehicles, motorcycles and convertibles at BCA Blackbushe near Camberley in Surrey on Saturday 5th June.
The cars have been entered for sale by Lex Autolease and Black Horse and represent one of the most valuable sales of contemporary vehicles ever staged in the UK. Lex Autolease and Black Horse have worked closely in partnership with BCA to bring together a truly exceptional selection of vehicles for this event.
The undoubted star of the Fast & Furious sale is the 2006 Bugatti Veyron EB 16.4 - just 300 Veyrons were produced by a specialist division of VAG.
The Veyron is powered by an eight-litre petrol engine that can reach an alleged 253.5 mph and is the quickest accelerating and decelerating road car in the world. It has a computer-controlled automatic dual-clutch direct-shift gearbox with seven gears and magnesium paddles behind the steering wheel with a shift time of less than 150 milliseconds. This example is finished in dark blue metallic over silver metallic and has covered just 7,341 kms from when it was registered on 4th July 2006.
Robert Sturley, Lex Autolease Area Auction Manager (South) said "We have worked very closely with BCA to bring together a truly exceptional collection of vehicles to feature in the 'Fast and Furious' sale. The Veyron may be the star of the show, but there are many other superb high performance cars on offer to tempt bidders. We are confident that BCA will pull out all the stops to generate buying power for this event and we are looking forward to a very successful sale."
BCA is marketing the car world-wide via its Live Online internet bidding system and is expecting potential buyers from Europe, the USA, Japan and the Middle-East to be interested as well as UK-based bidders.
While the Veyron is the undisputed star of the Fast & Furious sale, there are plenty of other exotic and performance vehicles to tempt bidders. The sale also features a 2005 Ferrari F430 F1 Coupe, a 2007-registered Aston Martin DB9 V12 Coupe and a 2004 Maserati 4200 Cambiocorsa Coupe, as well as six Harley-Davidson Motorcycles amongst an entry of 350 vehicles direct from Lex Autolease and Black Horse.
Alan Gupwell Account Manager BCA added "We have already taken many enquiries about the Bugatti Veyron as they rarely come onto the market. The Lex Autolease and Black Horse brand names have a strong following at BCA and this spectacular event is sure to generate a lot of interest."
The sale is open to everyone and commences at 10.30 am on Saturday, 5 June. The Supercar section will be at approximately 2.00 pm.
BCA Blackbushe is on the A30 between Camberley and Basingstoke, with easy access via J4A of the M3.
More at BCA
Comments