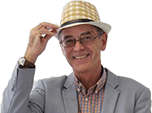 Barons Classic Jaguar Auction results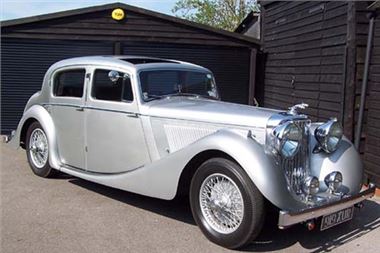 Barons' saleroom at Sandown Park was packed with classic car
enthusiasts on April 27th for a sale which, once again, proved that
well presented cars will find ready homes and, where a car catches the
eye of a couple of determined bidders, strong prices will be achieved.
A number of cars accelerated way past estimate, with a lovely little
1947 MG TC Midget selling for nearly double its estimate, at £19,121,
and a rare and stunning LHD 1969 Maserati Ghibli Coupe also generating
quite a bidding battle before it sold to a Danish buyer for £39,124,
some £12,000 over top estimate.
"In both these cases the vendors had opted to set a very reasonable
reserve which meant an appealing guide price. And, as so often happens
with a good car at an attractive estimate, the end result was an
impressive sale price," said Barons' MD Laurence Sayers-Gillan.
Jaguar fans were much in evidence for the Jaguar Heritage element of
the event, for which over 30 examples of the marque were assembled.
The top-selling 'big cat' was the fine 1974 E-type S3 Roadster
(£43,594), followed by an elegant 1948 3.5 Saloon (£43,420) and a very
well presented pair of late 1950's XK150s, a 1958 DHC (£39,124) and a
1959 FHC (£36,330).
Other notable Jaguar results included the registration number 'ET 38',
which sold for £13,689 and is now on its way to grace, presumably,
either an E-type or the car of a sci-fi fan. And a beautiful, pre-
production 1997 Daimler Super V8, a true one-lady owner car, saw
something of a bidding frenzy before being knocked down for £14,359,
again, healthily over estimate.
The sale offered cars from nine decades, ranging from 'Abigail', the
charming 1929 Dodge Six Phaeton (£16,215), up to a relatively
contemporary car that's already well on the way to being a classic - a
2000 Mini Cooper Sport (£5,711).
Entries are now invited for Barons' sale at Sandown Park on June 15th.
Early entries include a rare 1967 Honda S800 Coupe with just 36,000
miles on the clock (estimate £8,000-10,000). For further information,
or to consign a car to this sale, please visit www.barons-auctions.com,
email info@barons-auctions.com or call 08454 30 60 60.
Results, April 27th
1974 Jaguar E-type S3 Roadster £43,594
1948 Jaguar 3.5 Saloon £43,420
1969 Maserati Ghibli Coupe £39,124
1958 Jaguar XK150 DHC £39,124
1959 Jaguar XK150 FHC £36,330
1968 Jaguar E-type S1/12 FHC £28,508
1965 Jaguar MKII 3.4 Saloon £20,685
1947 MG TC Midget £19,121
1966 Jaguar E-type SI FHC £16,215
1929 Dodge Six Phaeton £16,215
1997 Daimler (Jaguar) Super V8 £14,539
Registration Number 'ET 38' £13,689
1968 Jaguar 420 Saloon £13,421
1960 Jaguar MKII 3.8 Saloon £11,745
1968 Rolls-Royce Mulliner Parkward £10,628
1989 Bentley (R-R) Turbo R Hooper £10,292
1966 Jaguar MKX 4.2 Saloon £8,393
1974 Rolls-Royce Silver Shadow II £8,337
1989 Mercedes 300S £7,834
2000 Rover Mini Cooper Sport £5,711
1974 Mercedes 350SL £5,487
1994 Mercedes SL500 £5,152
1960 Sunbeam Alpine MKI £4,928.
1967 Jaguar S-type 3.8 Saloon £4,034
1995 Maserati Quattroporte IV £3,923
1998 Jaguar XJR V8 Saloon £3,811
1996 Daimler (Jaguar) Century £3,699
1995 Jaguar Sovereign 3.2 Saloon £3,648
1990 Jaguar XJRS 6.0 Coupe £3,587
1955 Jaguar XK140 FHC restoration project £3,000
1989 Jaguar XJ6 Saloon £2,358
1966 Triumph 2000 MKI Saloon £2,135
1995 Mercedes CE220 £1,967
1988 Austin Mini Mayfair £1,688
1984 Rover SD1 3.5 VDP £1,388
Comments