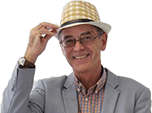 Big Drop Top Auction on 17th April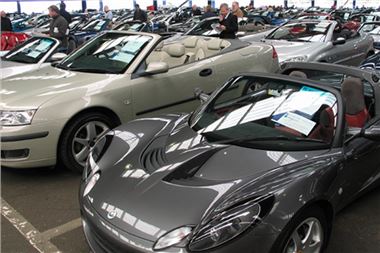 The temperatures have started rising. Spring has definitely arrived. And British Car Auction (BCA) is holding its first specialist convertible sale of the year. The first of three special themed Convertible sales is set to take place with BCA at the Blackbushe auction centre on Saturday, 17th April.
Around 400 convertibles will go under the hammer in this first 'beach-themed' sale and with the selection ranging in value from under £4,000 to over £40,000, there should be something for everybody and every budget. The sale is open to all buyers, and also available to My BCA business buyers via Live Online.
The event features cars entered direct from Lex Autolease and Black Horse, with a mix of business, ex-lease and finance cars. And auction centre staff will be embracing the 'on the beach theme' with sand, beach balls and beachwear the order of the day.
Among the selection of 'soft tops' on offers are:
Model Plate/Year Mileage
Jaguar XKR Supercharged 4.2 07/07 11628
Mazda Mx-5 Niseko 2.0 08/08 17385
Mercedes SL500 5.5 56/06 40840
Audi A4 FSI Quattro Sport 3.2 56/07 54743
Maserati Grandsport V8 Spyder 4.2 06/06 21053
Aston Martin DB9 V12 Volante 5.9 05/05 11357
Porsche 911 Carrera S Tiptronic 3.8 05/05 35094
Audi TT T Quattro 225 2000 40085
BMW M3 Evolution 03/03 41483
Alfa Romeo Spider JTS 07/57 19856
Audi S4 Quattro Tiptronic 57/08 18820
Ford Focus CC-3 08/08 23921
The next sale is in Scotland at BCA Glasgow on 21st April and the final sale is in Yorkshire at BCA Brighouse on 28th April.
Alan Gupwell, Remarketing Manager for BCA commented "Lex Autolease and Black Horse are offering a superb selection of convertibles and roadsters in this sale and now could be the time to get the car of your dreams!"
More at BCA
Comments