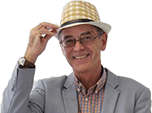 70 Years of Jaguars up for Auction at Sandown Park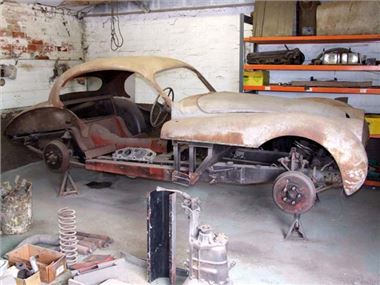 Sandown Park is the venue for Jaguar enthusiasts next Tuesday, April 27th, as Barons has amassed a fantastic selection of Jaguars spanning seven decades for its annual Jaguar Heritage auction.
Highlights include a very rare 1933 SS1 Coupe, two beautiful 1948 Saloons - a 1.5 and a 3.5 - a Vicarage E-type, a former Jaguar press car S3 E-type, some truly superb XK150s and a 'barn find' XK140. With some 50 cars, three highly appropriate registration numbers (including ET 38), and even a Black Cat mascot, reputed to have been the paperweight of Sir William Lyons. The sale has something for all Jaguar-related tastes and budgets, and should make fans of the 'big cats' purr with pleasure.
Fans of other marques shouldn't feel left out, though, as there is a small but select group of non-Jaguars in the Classic element of the sale. Highlights of this include a rare 1969 Maserati Ghibli 4.7 Coupe- LHD (£22000-27000), a magnificent 1968 Rolls-Royce Mulliner Parkward 2-Door Saloon (£11000-14000), a lovely little 1947 MGTC Midget which has been in the same ownership for the past 37 years (£10000-13000) and a fine, RHD 1929 Dodge Six Phaeton (£16000-17000).
Although the saleroom really is the place to be, would-be bidders who can't be there can watch the sale live on the internet and bid online or by phone. Links to the online 'sale-cam' and online bidding can be found on www.barons-auctions.com.
Jaguars, Jaguars and more Jaguars....
The 1933 SS1 coupé is one of just 1099 produced. Finished in its original coffee and cream colours, it is fitted with its original - and very rare - R.A.G carburettor, all original running gear and the original wipers driven from the gearbox (£70000-90000).
The rare, 1948 3.5 Saloon, finished in silver (£42500-50000) is very similar to the silver 1947 3.5 Saloon for which Barons achieved £62,450 in December last year.
"We are pleased to be able to offer another superb example of the Jaguar 3.5 Saloon, after breaking all records with the example we sold in December 2009. It is most unusual to find these cars for sale but to have offered two at the same venue within five months, both of which were originally supplied to Australia and both finished in silver, is quite extraordinary," said Barons' MD Laurence Sayers-Gillan.
The beautiful, 1948 1.5 Sports Saloon (£27500-30000) was exhibited for over a decade in the History of Jaguar museum in Maldon, Essex, after which it became part of a private collection.
"These handsome cars offer a rare opportunity in this, the 75th anniversary of Jaguar/SS Cars, and not to be missed by the true enthusiast," concluded Sayers-Gillan.
XK150s are always popular, and Barons has some wonderful examples on offer. The 1958 XK150SE DHC auto has been completely rebuilt, including a bare metal respray, engine and transmission rebuild, a full re-trim in high quality Connolly red leather with black piping and a new mohair hood. The car has covered only 24,250 miles in its lifetime - and just 100 miles since 2008. Estimate: £60000-70000.
The 1959 3.4 XK150 FHC was the subject of a comprehensive, £40,000 restoration in 1999/2000 by Lawford Heath Classics to 'factory fresh' condition (£35000-40000), while the 1958 XK150 DHC was restored and upgraded some years ago and features a modern, ZFHP22, 4-speed automatic transmission, stainless steel exhaust, 15 inch chrome wire wheels, uprated cooling system with a Kenlowe fan, Vicarage power steering, adjustable AVO shock absorbers and uprated brake servo (£37500-40000).
For many, of course, the quintessential Jaguar is the E-type, and there is no shortage of these at Sandown Park. There are three very fine S1 FHCs, and two S3s - a 1971 FHC, which was the third to roll off the Browns Lane production line and which was Jaguar's press test car (£17000-20000) and a magnificent 1973 S3 roadster, rebuilt outstandingly by Vicarage (£78000-85000). And the owner of a 1961 E-type could treat it to the perfect registration number - 'ET 38' is on offer at £14000-20000.
The 'barn find' XK140 represents a fantastic restoration project for a Jaguar fan. Requiring full restoration and reassembly, it is best described as an organised basket case of parts, which include the main structure and a host of various components. The body/chassis appear to be quite sound and though the vendor does say that most parts are with the car, the vehicle must be considered to be incomplete. Estimate TBA.
One unusual entry is the Black Cat mascot, said to be the first prototype of a redesigned mascot commissioned by William Lyons, chairman of SS Cars Ltd and latterly Jaguar Cars, in the 1950s. The Black Cat is said to be the first prototype of that design and is unique. Said to have adorned the desks of many high placed executives at Jaguar Cars, since the 1950s, it has only recently been liberated and has never been offered on the open market. Rumour says that this was the personal paperweight of Sir William Lyons. Estimate £250 to 500.
For further information on the sale please visit www.barons-auctions.com, email info@barons-auctions.com or call 08454 30 60 60. A full list of entries appears below.
Jaguar Heritage Sale entries
Registration numbers (on retention):
ET 38 £14000-20000
V8 XFS £550-700
GOI 50 £4500-6500
Cars
1996 Daimler Century 6.0-Limited Edition -1 of 100 £3500-4500
1978 Daimler (Jaguar) S2 4.2 Vanden Plas saloon £3500-5000
1997 Daimler (Jaguar) Super V8-Pre-Production car £8500-10000
1948 Jaguar 1.5 Sports Saloon - ex museum-£27500-30000
1948 Jaguar 3.5 Saloon £42500-50000
1968 Jaguar 420 Saloon £13000-15000
1950's Jaguar Mascot - The Black Cat £250-500
1962 Jaguar E-type SI 3.8 FHC £28000-34000
1965 Jaguar E-type S1 FHC £15500-17000
1971 Jaguar S3 FHC E-type -3rd off production line-Press Car £18000-20000
1973 Jaguar E-type S3 V12 Roadster-Vicarage rebuild £78000-85000
1968 Jaguar-E type S1 1/2 FHC £26000-29000
1965 Jaguar MKII 3.4 Automatic £19000-22000
1961 Jaguar MKII 3.4 Saloon Manual o/d-£21000-25000
1960 Jaguar MKII 3.8 Saloon £12000-14000
1967 Jaguar S-Type 3.8 Auto £4000-000
1965 Jaguar S-Type 3.8 Manual+Overdrive £4000-5500
1966 Jaguar S-Type 3.8 Saloon- Man o/d £6500-8000
1990 Jaguar S3 V12 Sovereign £5500-7500
1989 Jaguar XJ6 Saloon £1500-2000
1988 Jaguar XJ6 3.6 Saloon with XJ6 Registration £4000-5000
1994 Jaguar XJ6 3.2 6 Door Limousine £5000-7000
1995 Jaguar XJR 4.0 Saloon £2500-3500
1998 Jaguar XJR 4.0 V8 £3000-4000 Jaguar Cars
1990 Jaguar XJRS 6.0 Coupe- £3000-4000
1989 Jaguar XJS 3.6 Coupe £5000-6500
1987 Jaguar XJS 3.6 Coupe £3500-4500
1955 XK140 FHC-BARN FIND- £TBA
1958 Jaguar XK150 DHC Auto £37500-4000
1959 Jaguar XK150 FHC £35000-45000
1958 Jaguar XK150SE DHC Auto £60000-70000
1933 SS1 Coupe £70000-90000
Classic/Collectors' Entries 27th April
1982 Aston Martin V8 S3 £20000-25000
1988 Austin Mini Mayfair-Cooper look-a-like £1500-2000
1989 Bentley Turbo R by Hooper £6000-9000
1929 Dodge Six Phaeton - RHD £16000-17000
1987 Ford Sierra RS Cosworth £12000-14000
1995 Jaguar Sovereign 3.2 Saloon £2500-3500
1992 XJS 4.0 Coupe-Professional LPG Conversion £3750-4750
1969 Maserati Ghibli 4.7 Coupe-LHD £22000-27000
1997 Maserati Quattroporte IV 2.8 Bi Turbo- £3000-5000
1989 Mercedes 300SL £6500-8000
1974 Mercedes 350SL £4750-6000
1947 MG TC £10000-13000
1968 Rolls-Royce Mulliner Parkward 2 Door Saloon £11000-14000
1974 Rolls-Royce Silver Shadow II £6500-8000
2000 Mini Supersport £6000-7000
1985 Rover SD1 V8 VDP Saloon £1500-3500
1966 Triumph 2000 MKI Saloon £2250-3000
Comments