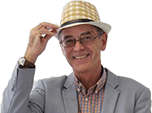 Manheim Predicts That Used Cars Will Continue to Get More Expensive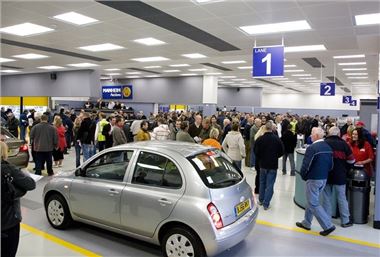 Manheim Auctions has released details from a market outlook report in which it predicts that the prospects for those involved in the used car business are relatively positive. It forecasts that used car sales will recover at a faster rate than new car registrations over the next five years. Manheim makes this prediction, in spite of the reduced volumes of vehicles due back into the wholesale market in three to four years time, as a result of weak new vehicle registrations in 2008 and 2009.
The report also highlights the real cost of the recession over the seven year period beginning in 2008, as being an overall reduction in total new and used car sales in the UK of around 5.75 million vehicles.
Manheim believes that the overall effect on the new car market over the seven year period will be a loss of around 2.5 million vehicle registrations which equates to more than an entire year's new vehicle activity. This is based on the average running rate of new vehicle registrations in the years immediately before 2008, against the forecasted recovery rate each year to 2014. Even by then, Manheim's view is that the new car market may still not have recovered to the levels seen in 2006/2007.
However, Manheim is more bullish about the used car market. Typically there are over three times more used car transactions in the UK each year than there are new registrations. Manheim's view is that the overall used car market will be reduced by around 3.25 million vehicles over the seven year period to 2014. Given that there are in excess of 6.5 million used car transactions each year in the UK, this is a significantly better position than the new car market.
Commenting for Manheim, Rob Barr, Group Communication Director said: "When you look at the consequences of a serious recession, it not just about the immediacy of the downturn, but the duration of the recovery period, which can often be quite long as the markets both stabilise and then return to normality."
Dealing specifically with the used car recovery Barr said: "We should remember that there are over 31 million vehicles already in the UK, the turnover of which determines the number of used car transactions each year. The shortage of used cars coming back into the wholesale market in three to four years will be around 300,000 to 400,000 per annum and is still only equivalent to circa 1.5% of the total UK car parc. Therefore a very small increase in the stock turn of the car parc will increase overall transactions and more than compensate for this shortfall. There is a 'but' though: the availability of the younger vehicles coming back into the wholesale market over the next few years will be reduced. Some of this shortage may be offset by dealer self-registrations or an increase in rental buy-back volumes, but we believe that dealers will need to broaden the age and mileage parameters of their retail stock and also proactively encourage incremental transactions from the existing vehicle parc."
Barr continued: "The current vehicle scrappage scheme, which has positively underpinned the new car market between May 2009 and March 2010 by circa 350,000 sales, will generate a higher mix of lower value, smaller used vehicles returning to the market between three and six years from now. But, in overall terms it will not materially affect the trading dynamics. The outlook for used vehicle values, across most vehicle segments, but in particular the more economical and environmentally efficient models, should also be favourable with considerably more stability than we've seen in the last two years."
Manheim also points to a number of other supporting factors which lie behind its optimistic forecast for used cars. These include:
The continuation of increased retail dealer activity with used car sales during the recession, particularly relating to franchised dealers
The value proposition of used cars which continues to highlight the relative good value of used cars, further emphasised by recent new car price increases
Increasing customer relationship management by dealers to maximise after-sales revenues will create more opportunities to sell more cars – new and used
Increased credit availability as the economy recovers will release more potential buyers back into the market
Significant improvements in product quality and reliability enables more transactions per vehicle across the lifespan of a vehicle
A good used car 'owning experience' for those customers who have recently bought a used vehicle rather than a new one, which further increases repeat used car purchase intentions
More fluidity back into the 'private to private' market with continued low interest rates, credit easing and a return to more of a 'feel-good' factor
Good underlying demographics with steady population growth and a continued increase in the total number of UK driving licence holders.
Honest John comments: "This conveniently ignores the fact that Sterling has declined 30% - 50% against most other World currencies over the past two years. The effect of this on new car prices has been a 15% to 20% annual rise. The effect on used car prices has been a thriving export trade to markets benefiting from 30% - 50% depreciation of Sterling. This further reduces the numbers of used cars for sale in the UK, pushing up their prices to UK consumers. So despite a declining economy, used prices are bound to get dragged up over the next few years. But this is not something about which we should be rubbing our hands together in glee."
Comments