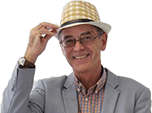 Last Minute Entries for Barons 23rd March Classic Auction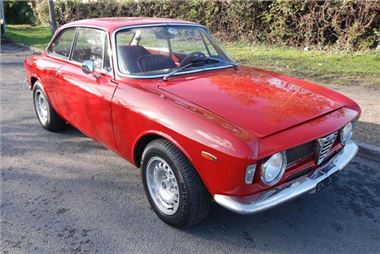 With vehicles representing every decade from the 1920s to the 2000s,
and a host of different nationalities - American, British, German,
Italian and Japanese - Barons' sale of classic, collectors' and sports
cars at Sandown Park on March 23rd really does offer something for
everyone. Highlights include:
1920s, '30s and '40s
The earliest car in the sale is the rare 1929 De Soto CJ Six 2 Seat
Phaeton, which was built in the first production year of De Soto. It
is in the same livery as the CJ Six that is displayed at the Chrysler
Museum (estimate £12000-14000). The charming 1935 Austin 7 Ruby Opal
is another rare machine. The open two seater has benefited from a full
restoration (£7500-9000). Moving into the 1940s, the 1948 Alvis TA14
is ripe for light restoration (£4500-5000).
1950s and '60s
Two very different cars represent the 1950s. The the strikingly
glamourous 1951 Chevrolet Styleline DeLuxe BelAir 2 Door Sedan has
undergone a total restoration to a very high standard (£23000-26000),
while the highly collectable, quirky little 1958 Morris Cowley Pick-Up
is in amazingly original condition (£4000-5000).
The March 23rd sale features a number of cars from the 1960s which
really highlight the breezy atmosphere of that decade. These include a
fine 1967 Sunbeam Alpine MKV originally bought as a birthday present
for a lady and used sparingly on high days and holidays in fine
weather only (£4750-5750) and an extremely rare 1968 Fiat 500
Giardiniera which is in outstanding original condition. This rare
'suicide door' version is an original RHD car which has covered just
33,000 miles in the hands of its only owner (£8,500-10,000).
The 1969 MGC GT has benefited from the upgrades offered by Downton
Engineering. The MGC is rare enough but examples with the Downton mods
are rarer still. This example represents an excellent opportunity to
acquire a possible candidate for historic competition and a great
classic tourer ( £7000-8000).
Iconic Italian sports cars of this period are represented by the
beautiful 1967 Boat Tail Alfa Romeo Duetto Spider 1600 which has
covered just 40,000 miles from new. This little gem has won a number
of concours awards with the Alfa Romeo Owners Club, including Best in
Class, overall Master Class at National Alfa Day and ladies class at
local Alfa Owners Club events (£16000-18000).
And what sale featuring 1960s cars would be complete with an example
of the classic American muscle car of the period? The bright red 1967
Ford Mustang GT Coupe is a real head-turner (£10000-13000). American
luxury is also represented by an example of the most tested car of
its period, a Lincoln Continental Convertible. Lincoln was so
confident in the quality of the build, that it sold the Continental
with a 24-month warranty, something unheard of in the 1960s. With just
3000 or so convertibles being built each year they are now a rare sight.
1970s and '80s
The 1970 Alfa Romeo 1300 Guilia-Stepfront GTA Replica is a replica of
most sought after Guilia model. Sporting GTA interior, GTA alloys, GTA
alloy doors, steering wheel, and door handles, the car is equipped
with the 1300cc, twin-cam engine, 5 speed manual transmission and
lowered suspension (£15000-17000).
The rare RHD 1973 Porsche 911T 2.4 Targa was, until recently, a Jersey
car, being supplied by Porsche Dealer Jones Garage, for whom it was a
demonstrator. This example is completely original and in remarkable
condition - lifting the interior mats reveals floors as good as when
the car was new. It has been known by the vendor from new and owned by
his father twice, in 1993 and again from 2002 to 2010. The car has
covered just 75,000 miles in its life (£20000-25000). Another
quintessential '70s German car is the 1977 Mercedes 350SL. It is in
outstanding condition, with one lady owner for the past 24 years
(£10000-12000).
A great British classic of the '70s is on offer in the form of a 1979
Aston Martin V8SIII with Harvey Bailey handling kit. This fine machine
has been maintained by marque specialists Rikki Cann (£21000-24000). A
very different British icon of that era is the 1978 Rolls-Royce Silver
Shadow II. This two-owner car has covered just 36,700 miles from new
and is offered complete with the original purchase invoice for £27,000
and letters to the first owner from the supplying dealer, along with
the original 8 track player and a selection of tapes (£11000-13000).
1980s to date
The 1982 Aston Martin V8 S3 has had one driver and covered 61,000
miles from new (£20000-25000). Other cars on offer from the 1980s
include two 1989 Porsches - a 911 3.2 Carrera Cabriolet (£13000-15000)
and a Carrera 4 (£10500-12000) - and a superb little 1989 Mini 30
Special Edition, which has clocked up just 21,600 miles over its
lifetime (£3000-4000).
The 1990s are represented by a range of sporty German cars, including
several Mercedes and an impressive 1999 BMW Alpina B10 (£6500-7500).
English sports cars also feature here, in the form of a 1992 TVR S3
2.9 which was stored for 10 years (£3750-4750). Finally, bringing the
sale into this decade, the newest vehicles in the sale include a fine
2001 Mercedes SL320 (£11000-13000).
For further information on any of the cars in the sale, please visit
, call 08454 306060 or email info@barons-auctions.com. A full list of
vehicles consigned to date appears below:
1970 Alfa Romeo 1300 Guilia-Stepfront GTA Replica £15000-17000
1967 Alfa Romeo Duetto Spider 1600 £16000-18000
1948 Alvis TA14 £4500-5000
1982 Aston Martin V8 S3 £20000-25000
1979 Aston Martin V8SIII £21000-24000
1935 Austin 7 Ruby Opal £7500-9000
1989 Mini 30 Special Edition £3000-4000
1990 BMW 320i Cabriolet £1000-1500
1999 BMW Alpina B10-Number 170 3.2 litre £6500-7500
1951 Chevrolet Styleline DeLuxe BelAir 2 Door Sedan -£23000-26000
1985 Daimler Double Six Saloon £3500-5000
1929 De Soto CJ Six 2 Seat Phaeton -£12000-14000
1968 Fiat 500 Giardiniera £8500-10000
2003 Ford FT250 Lariat 6.0 Turbo Diesel £15000-17000
1967 Ford Mustang GT Coupe £10000-13000
1960 Jaguar MKII 3.8 Sports Saloon-Automatic £3500-5000
1990 Jaguar XJRS 6.0 Coupe-Jaguar Sport 6.0 V12 £4750-6000
1965 Lincoln Continental Convertible £15000-17000
1990 Mercedes Benz 300CE £1850-2500
1992 Mercedes 260E 6 Door Limousjne £3500-4500
1983 Mercedes 280SL £5500-6500
1979 Mercedes 350SL £4250-5250
1977 Mercedes 350SL £10000-12000
1984 Mercedes 380SL £3500-4500
1983 Mercedes 380SL £2000-3000
1994 Mercedes CL500 Coupe £5500-7500
2000 Mercedes CLK 320 Avantgarde Coupe £3750-4500
1999 Mercedes CLK 320 Elegance Convertible £5250-6000
1994 Mercedes E220 Sportline Cabriolet £6000-7000
1996 Mercedes E320 Cabriolet Sportline £6000-8000
2001 Mercedes SL320 £11000-13000
1995 Mercedes SL320 £6500-7500
1971 MGB Roadster £2500-4000
1969 MGC GT £7000-8000
1964 MG Midget MKII £3000-5000
1974 MG Midget MKIII 1275 £2000-3000
1995 Mitsubishi FTO Mivec Coupe £1750-2750
1958 Morris Cowley Pick-Up £4000-5000
1989 Porsche 911 3.2 Carrera Cabriolet £13000-15000
1989 Porsche Carrera 4 £10500-12000
1973 Porsche 911T 2.4 Targa RHD £20000-25000
1985 944 Coupe £1700-2500
1990 Porsche 944 16 Valve Turbo £3500-4500
1990 Porsche 944S2 Cabriolet £5500-6500
1974 Rolls-Royce Corniche Coupe £7000-10000
1978 Rolls-Royce Silver Shadow II £11000-13000
1967 Sunbeam Alpine MKV £4750-5750
1992 TVR S3 2.9 £3750-4750
Comments