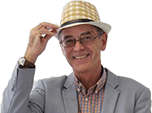 Buying at Auction: BCA Offers Some Tips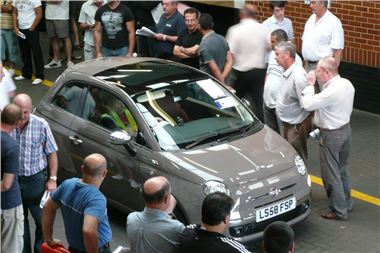 The Easter period is usually a great time to get a good quality, well priced used car, according to used car auction specialists, British Car Auctions (BCA). Many businesses choose this time of year to change their company cars, which means there's plenty of choice for private motorists aiming to find their next set of wheels.
Buying at auction is a great way to get a good deal - but for some the thought of standing in an auction hall alongside seasoned motor dealers may fill them with dread. BCA is therefore offering used car buyers top tips on getting the best deals this Easter.
"Buying at auction, for the first time, can be a daunting experience, but with a little bit of knowledge and guidance it can be a great experience," says Tim Naylor, Public Relations Manager, BCA. "When you head to an auction you need to make sure you know what you want to buy, set a budget and stick to it.
"With around 13,000 vehicles registered for sale at BCA at any one time, there is always plenty of choice. And our new website can help used car buyers do some window shopping before they even leave the house with the new Auction View function - making buying at auction easier than ever."
Users visiting www.british-car-auctions.co.uk can search by location or nationwide via Auction View to look for a particular make, model or body type and even through to fuel, transmission, age and mileage. The search will provide a shopping list of vehicles and potential buyers can browse each vehicle to see exactly what's on offer.
www.british-car-auctions.co.uk also features a jargon buster to help new visitors to auction car buying understand trade terminology, as well as know what to look for when they come to a sale.
All the right documents
Once a buyer finds a car they like, they should check with the auctioneers to see if all the vehicle documentation is present, including the logbook or 'V5'. The V5 will confirm the name of the registered keeper, their address and key information about the vehicle. Other documentation, such as service history should confirm if the vehicle has been well maintained and along with any MOT's, will support the mileage records.
One-owner for reliability and value for money
Depending on the budget, BCA advises buyers to look for one-owner, direct-entered cars from fleets and leasing companies. Typically around three-years-old, these cars will have been well-serviced during their working life and represent excellent value for money. Dealer part-exchange cars can also offer good value, with a range of older cars for those on a tighter budget.
Sold as seen
Buyers must remember to check the exterior and interior condition of the car, as these elements are always sold as seen. And if you don't know much about cars, then bring someone to help you who does.
Then it's just down to bidding well in the auction as Tim Naylor explains: "When the auctioneer describes the car, listen carefully. Is the mileage warranted? Is it sold without any major mechanical faults, or 'Sold as Seen'? If you are unsure about the car, walk away. But if it is the car for you, bid confidently up to your budget and you could be driving the car of your dreams this Easter."
BCA's top 10 tips for buying a car at auction:
* Don't buy on your first visit - sample the atmosphere and get used to the pace.
* Do your homework - know what you want before you go to an auction and have an idea what the car you are after is worth.
* Terms and conditions - each auction house has its own terms and conditions explaining how you can buy, what the fees are etc. Familiarise yourself with these so that you don't get surprised later on.
* Don't rush - arrive early and take time to examine the vehicle that interests you.
* Do ask questions - ask auction staff, they will be happy to help.
* Check the car - it's up to you to check the car's condition, so examine it prior to entering the auction hall. And listen to the engine running as it is driven into the auction hall.
* All the right documents - check with the auctioneer to see if the vehicle comes with the V5, service history and an MOT to confirm the registered keeper, their address and the vehicle information.
* One careful owner - look for one-owner, direct-entered cars from fleets and leasing companies for good value and well-serviced vehicles
* Sold as seen - Remember to check the exterior and interior condition of the car, as these elements are sold as seen. If you don't know much about cars, then bring someone who does.
* Budget - set a limit and stick to it. Save some funds for a post sale service and any minor repairs that might be needed.
* Be flexible - if you miss your first choice, don't give up and don't throw the budget out the window just because you like the colour of the car you're bidding on!
* Auctioneer's description - this is legally binding, so listen carefully. The terms and conditions will explain all the terminology used.
* Bid clearly - don't wink or tap your nose, simply raise your hand or the catalogue.
More at www.british-car-auctions.co.uk
Comments