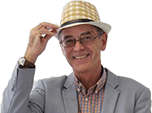 Mixed Bag of Bargains at Auction today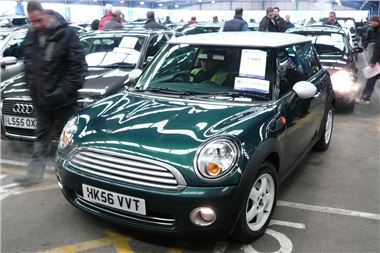 Some old 'snotters' that miraculously escaped scrappage crawled out of the woodwork today. For the first time in a long time I saw a car knocked down for £50 at auction.
On the other hand, some oddballs made a lot of money, like a 92J Citroen BX TXD automatic that sold for £350.
An LPG conversion saw a 99,000 mile 2001 BMW X5 4.4i make £6,925. Yet anyone stocking up on sportscars for the spring could have had an 87k mile 98R Z3 roadster for £3,200.
I thought an 8,000 mile 09 Micra 1.5 diesel 3-dr looked cheap at £5,700. And Glass's Guide conformed this with a trade price of £6,275, so someone built a cushion into their margin.
Current shape Mondeos remain strong with a pair of 08 2.0TDCI Zetecs selling for £9,450 and £9,800. A useful current shape Galaxy 2.0TDCI Ghia, but with 112k miles, sold for £7,900.
An increasingly rare 50k mile 04 Smart Roadster Coupe made book at £3,900. A 110k mile 99T Mercedes S 320 with no visible rust sold for £3,450.
What they say about high spec 4WDs seems to be true with a 27k mile 07/57 Range Rover Sport TDV6 HSE with all the bits making a sound £29,300.
Bargain of the day: a 30k mile 07/56 R56 MINI Cooper in estate agent green, sold for £7,100 (at least £2,000 under trade book).
Here's the list. As usual, 's' means sold. 'p' means top provisional bid, 'pc' means provisional, but close. 'n/s' means not sold. 'n/w' means miles not warranted. 'MNW' means unknown mileage. 'dmg' means damaged. D/R means damaged and repaired. 'fl' means facelift. Extras like 'lthr' and 'sat' are specified when they are not standard.
<b>Sold Prices at auction today</b>
Ex fleet:
Audi A3 1.6FSI Sport 3-dr, 2—5/55, 122k miles £5,525s
Audi A4 2.5TDI 163SE Multi, 05 reg, 25k miles £8,650p
BMW 320d SE, 2006/56, 94k miles £7,800s
Ford Fiesta 1.6TDCI Zetec Clim 5-dr, 2007/56, 50k miles £4,850s
Ford Focus 1.6TDCI 90 LX 5-dr, 2006/56, 177k miles £3,100s
Ford Mondeo 2.0TDCI Zetec 5-dr, 08 reg, 25k miles £9,450s
Ford Mondeo 2.0TDCI Zetec 5-dr, 08 reg, 16k miles £9,800s
Ford Galaxy 2.0TDCI Ghia, 2006/56, 112k miles £7,900s
Honda Civic 1.8 I-VTEC Type S 3-dr, 2008/57, 26k miles £10,500s
LR Freelander II 2.2TD, lthr, 07 reg, 45k miles £14,250s
KIA Carens 2.0CRDI GS 7-str, 2006/56, 58k miles £4,300p
Mazda 3 1.6 Takara 5-dr, 2008/58, 22k miles £7,300p
Mazda RX-8 231, lthr, 2008/57, 25k miles £8,600s
MINI Cooper R56 1.6, 2007/56, 30k miles £7,100s
Nissan Micra 1.5DCI 86 Visia 3-dr, 09 reg, 8k miles £5,700s
Peugeot 307SW 1.6HDI 110 S, 2007/56, 73k miles £4,700s
Range Rvr Sport 2.7TDV6 HSE, 2007/57, 27k miles £29,300s
Renault Clio 1.2 Exp 3-dr, 2007/56, 35k miles £4,175p
Renault Clio 1.4 Exp 5-dr, 2007/56, 40k miles £4,500s
SAAB 9-3 1.9TiD 120 Linear Sport, 2006/55, 96k miles £3,800s
SAAB 9-3 Sportwagon 1.9TiD 150, 2006/55, 57k miles £4,350p
Toyota Yaris 1.4 D-4D T2 5-dr, 2007/56, 14k miles £5,875s
Toyota Prius T3, 2007/56, 17k miles £7,250sd
Subaru Legacy 3.0 R Spec B, 2006/56, 19k miles £8,700p
VW Golf 2.0GT TDI 3-dr bling wheels, 07 reg, MNW, £8,900s
Part-exchanges:
Alfa 147 1.6TS Lusso 5-dr, 2002/52, 84k miles n/w £1,400s
Audi A2 1.4SE, 2001/51, 73k miles £3,450s
Audi A4 1.8SE, 1996P, 106k miles n/w £650s
BMW 318iS 1.9 coupe, 1998R, MNW £1,025s
BMW Z3 1.9 roadster, 1997R, 87k miles £3,200s
BMW X5 4.4i Sport, LPG conv, Y reg, 99k miles £6,925s
Chevrolet Matiz 1.0SE, 2005/55, 16k miles n/w £2,575s
Citroen Saxo 1.4SX auto, 1998S, MNW £600s
Citroen Xsara Picasso 1.6i Desire, 2004/54, 46k n/w £2,975s
Cigtroen BX 1.9TXD auto, 1992J 125k miles n/w £350s
Ford Fiesta 1.1iLX 5-dr, 1994M, MNW £150s
Ford Escort 1.8GTI 16v estate, 1997R, 78k miles n/w £700
Ford Mondeo 2.0i Ghia estate, 02 reg, MNW £950s
FIAT Punto 1.2 75SX 3-dr (minor dmg), 1994M, 113k n/w £50
Honda Accord 2.2i ES coupe auto, 1996N, 78k miles n/w £575p
Honda Accord 1.8S 4-dr, 1998R, 121k miles n/w £150p
Honda Accord 2.2iCDTI Exec, sat, 2005/55, 38k miles £6,750p
Land Rover Disco 2.5TDI van, 1994L, 263k miles n/w £450s
Mercedes C180 2.0 Elegance auto, 02 reg, 53k miles £4,600s
Mercedes W220 S320, 1999T, 110k miles £3,450s
Nissan Primera 2.0 Sport 16v 5-dr, 2000W, 138k n/w £300s
Peugeot 307CC 2.0i, lthr, 04 reg, 50k miles n/w £5,025s
Peugeot 406 2.0HDI 90 S estate, 2004/53, MNW, £3,200s
Peugeot 407 3.0V6 Exec auto, 2005/55, 39k miles £4,200p
Renault Meg 1.5DCI 100 Dyn 3-dr sem-aut, 2005/55, MNW £3,900p
Renault Laguna 1.8 Sport 16tv, 2000X, 105k miles n/w £325s
Smart City Coupe Pure, 2003/53, 61k miles n/w £1,925s
Smart City Cabrio Passion, 2005/55, MNW £3,000
Smart Roadster Coupe, 04 reg, 53k miles n/w £3,900s
Toyota Corolla 1.4VVTI S 3-dr, Y reg, 60k miles £1,050s
Toyota Celica 2.0 GT-Four, 1992K, 129k miles n/w £225s
Toyota LandCruiser 3.0 D-4D 5-dr, 2005/55, 182k miles £10,800s
Vauxhall Astra 1.8CDX, 1999V, 98k miles n/w £650s
VW Passat 1.8CL estate, lthr, 2000V, 98k miles n/w £1,625s
To view the full new Lex Autolease sales programme click on Lex Autolease
As always the best way to look for a specific car coming up at a BCA auction or to pre-check a day's sale is to visit Auctionview If you are a BCA account holder this service also now gives composite price information (average auction price, CAP and Glass's) and now allows you to buy a selection of cars directly on-line. Main British Car Auctions Website atBCA Website
Please Note BCA Now Charges All Private Buyers a £23.50 VCA New Keeper Transfer Fee. On behalf of the vendors, BCA is required to notify DVLA via the V5C of changes of ownership.
BCA Peterborough stages Motorbike sales on the last Friday of each month, with high volume Super Sales featuring 'bikes from Black Horse every two months. (Next Super Sale on 25th June). Sales start at 1pm and all are welcome to attend. There is secure motorcycle parking on the day and an expert and enthusiastic Sales Team on hand to answer questions. Viewing is on the morning of the sale and BCA can arrange transport to anywhere in the UK. Full catalogue details and a picture of every motorbike entered for the sale will be available online in advance through BCA's exclusive Commercial Auction View service (http://www.commercialauctionview.co.uk ).
For future police sales at West Oxfordshire Motor Auctions. Visit WOMA , click on 'stocklist', then click on search, or use the faxback on 0906 3080 953 at 60p per minute. Sales are held on Tuesday and Thursday evenings from 5.30pm.
Brightwells HUGE WEEKLY 4x4 SALE takes place every Tuesday at Easter's Court on the A49 by-pass, Leominster, Herefordshire, start time 11.00am, phone: 01568 611325, website: Brightwells
Last year Motorpoint launched auction4cars - an online fee-free alternative to the traditional car auction. It currently sells over 400 cars a week, mostly taken in part-exchange, from its four collection points - Burnley, Derby, Newport and Peterborough. For more information visit Auction4Cars
For Manheim auctions click on: Manheim
Comments