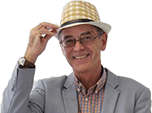 Cortina Culture Comes to BCA Blackbushe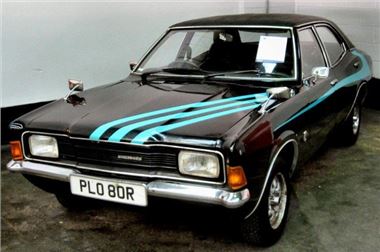 Ian Dury had a lover affair with Nina in the back of one.

Now British Car Auctions offers a Cortina that formally found fame on the BBC's Culture Show.

This reasonably priced car will be a star attraction of BCA's Top Car auction on Monday 15th February.
It's a Ford Cortina Facelift Mk3 2000GT, one of the very last GT's produced and is on a 1976 'R' plate. These late-model GTs were such rot boxes they are now very rare, and this example retains many original features, including the high-back GT seats and walnut effect fascia and dashboard.

The car has been owned by the BBC since 2007 and starred on the BBC's Culture Show in the summer of that year, visiting a series of famous UK film locations such as Trainspotting, The Wicker Man, Brief Encounter, The Full Monty, 28 Days Later and Gosford Park.
The car has covered 86,200 miles and was resprayed in the current finish of black approximately six 6 years ago, offset with chrome bumpers. It features the original 2-litre Pinto OHC petrol engine fitted with a high-performance K&N air filter and still has the original keys. Recent refurbishment includes a replacement brake master cylinder and new pipework, new rear wheel cylinders and a clean and overhaul of the rear brakes.
The Cortina is being sold with the interesting period registration-plate PLO 80 R. The sale is open to everyone and this vehicle will be offered as part of the Lex Autolease sale section at Blackbushe on Monday 15th February. For more details see the BCA website at www.british-car-auctions.co.uk

 

Comments