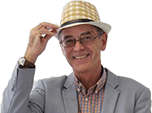 BCA and Manheim Report Strong Auction Results For Prestige Cars And 4x4s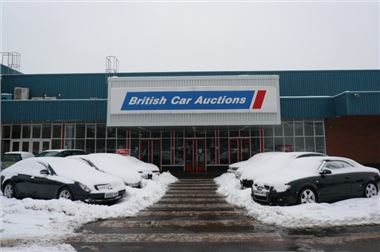 A special sale of prestige, sporting and executive cars at BCA Nottingham on 21 January attracted over 300 buyers to bid in the auction hall, with a further 216 dealers bidding over the internet via BCA's Live Online service.

The sale – one of the first specialist Top Car sales of the year - included a tempting selection of vehicles from BMW Group, Bentley Financial Services, Alphabet GB and Black Horse. Cars on offer included Aston Martin, Bentley and Ferrari models as well as BMW, Lotus, Range Rover, Maserati, Mercedes, Audi and Porsche.

In total, 245 cars sold and generated a turnover of £3.6 million, with 38 cars selling for in excess of £20,000. Nearly a quarter of the sale went to online bidders.

Strong sellers included:
Year Model Sold Vs. CC
2006 Aston Martin DB9 £53,500 107%
2007 Aston Martin V8 Vantage Roadster £53,400 102%
2007 Aston Martin V8 Vantage Coupe £45,000 113%
2005 Bentley Continental GT £51,000 116%
2004 Bentley Continental GT £36,400 117%
1997 Ferrari F355 Spider £32,000 105%
2005 Ferrari F430 F1 Spider £75,100 106%
1990 Ferrari Testarossa £25,500 107%


BCA Communications Director Tony Gannon commented "With over 500 buyers attending the sale either in person or online, this suggests there is plenty of demand for these high-value prestige and executive models. It is certainly an encouraging sign for both motor retailers in the premium sector and fleet and lease operators with high value stock on their books."

Details of BCA's Top Car Sale Programme can be found online at www.british-car-auctions.co.uk. The next Top Car sale at BCA Nottingham takes place on Thursday 18th February and BCA is expecting an even wider choice of vehicles to go under the hammer.

Meanwhile, Manheim reports that while average wholesale values rose by 4.5% (£312) to £7,187 in January compared with the previous month, it would appear that the cold snap may have influenced demand for 4x4s. Overall, average values in the Fleet sector rose by 5.8% (£360) to £6,609, Dealer part exchange values rose by 2.0% (£44) to £2,212 while Manufacturer stock increased by 3.5% (£422) to £12,438.

However, the increased demand for used 4x4s caused by heavy snowfalls and freezing conditions in January forced values up even higher. 4x4s in the Fleet sector rose by 13.9% (£1,670 to £13,643), Dealer part exchange 4x4s rose by 21.9% (£838 to £4,668) and in the Manufacturer sector, 4x4s increased by 12.1% (£1,960 to £18,203).

Within the Fleet sector, examples of notable increases in values include:
• Small Hatchback up 7.0% (£308) to £4,690
• Medium Family up 8.8% (£478) to £5,895
• Large Family up 5.9% (£291) to £5,207
• Compact Executive up 18.1% (£1,391) to £9,091)
• Mini MPVs up 3.3% (£166) to £5,241.

Notable increases in Dealer part-exchange values include:
• Small Hatchbacks up 1.0% (£18) to £1,855
• Medium Family up 2.4% (£48) to £2,079
• Large Family up 5.4% (£94) to £1,830.
Examples of decreases in values include:
• Superminis down 2.7% (£38) to £1,349
• MPVs down 4.8% (£117) to £2,316.

In the Manufacturer sector notable increases include:
• Small Hatchbacks up 8.8% (£707) to £8,759
• Medium Family up 13.1% (£1,141) to £9,850
• Executive vehicles up 4.8% (£893) to £19,367.
• Meanwhile values of Superminis fell by 8.0% (£412 to £4,715).

Mike Pilkington, Managing Director, Manheim Remarketing said: "Although average wholesale values increased in January, much as expected, the bad weather certainly had a disproportionate impact on 4x4 values. During the worst of the weather, physical attendances at the auctions were affected but overall attendances remained strong as a much larger than usual number of buyers logged onto Simulcast, the UK's premier trade-only online wholesale channel. We expect values to remain strong in February and March before the seasonal softening of the market becomes evident." More at Manheim
Comments