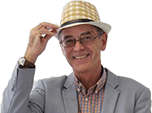 Online Auction Buying Beats The Snow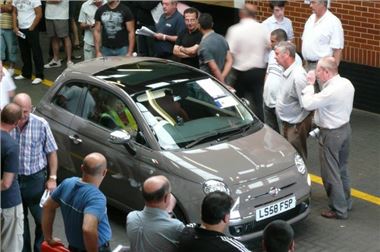 New Year snow led trade buyers to appreciate the value of BCA's and Manheim's online auction services

BCA buyers beat the cold weather by logging on to Live Online and bidding for vehicles over the internet on the first day's trading of the New Year. Nearly 2,500 online buyers competed with customers who hav braved the bad weather to attend the auctions in person, buying over 20% of the stock on offer on January 4th.

Underlining the increasing reliance on internet channels, BCA's websites, including Auction View and Live Online, attracted 57,185 unique visits on January 4th, with a cumulative 6,476 hours spent viewing 658,456 pages - the vast majority using Auction View to plan their used car purchasing.

With the severe weather already affecting travel in much of the country, BCA mailed SMS messages to over 7,000 buyers reminding them they can bid online with BCA. The company expects to see even more activity from internet buyers via its Live Online service as the bad weather continues.
Despite whiteout conditions across much of the UK and snow fall of up to 12 inches in some locations, every scheduled BCA sale took place on 7th and 8th January.
On 6th January sales all successfully took place at BCA, with a record 41% being sold nationwide to internet bidders via the company's Live Online service.
Customers can check the latest news on the BCA website (www.british-car-auctions.co.uk). Buyers can log on to Live Online via the MyBCA portal.
BCA Communications Director Tony Gannon commented "Despite the severe weather continuing to affect much of the country, every scheduled BCA sale has taken place, with BCA's Live Online service proving invaluable for buyers who cannot travel."
Simulcast, Manheim Auctions' live online broadcast of physical auctions, also averted the chaos caused by heavy snowfalls this week as dealers and traders who couldn't travel, logged on to bid and buy cars and vans at Manheim's auctions during Tuesday and Wednesday. More than 1,500 buyers logged onto Simulcast, made more than 4,000 bids and bought vehicles worth £4.5 million on the worst two days of the winter so far. Simulcast sales usually account for up to 25% of all vehicles sold at any one of Manheim's auctions but this week that number reached more than 82% for some auctions, as buyers throughout the country avoided travelling in the chaos caused by the recent snow.
Like BCA's Live Online, Manheim Auctions' Simulcast links trade buyers via the internet to physical auctions, where they can view, bid and buy vehicles in real time, competing with other online buyers as well as buyers actually in the auction hall. With all Manheim's UK centres geared up to broadcast live physical auctions over the web, Manheim is now transmitting live action from the auction halls for around 50 auctions every week.
Mike Pilkington, Managing Director, Manheim Remarketing said, "It's at times like this that the convenience of Simulcast really comes into its own. Simulcast just continues to grow and grow as it becomes more readily accepted by the great majority of buyers and has become an integral part of the remarketing 'landscape'. It is now recognised throughout the industry as a well established, trusted and reliable business tool that complements physical auction by bringing benefits to both buyers and sellers and has certainly kept the wheels of business turning during this period of extreme weather."
Comments