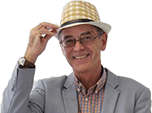 BCA Takes the Timewasting out of Buying at Auction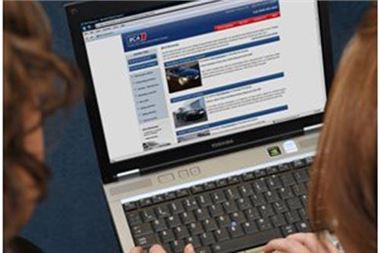 British Car Auctions (BCA), is aiming to make car buying a lot easier for motorists who like to make the most of the great deals they can get at auctions. With around 13,000 vehicles registered for sale at BCA at any one time, the new BCA website helps used car buyers find the exact car they want to buy with a sophisticated, free-to-use online stock locator called Auction View.

"Our new website takes all the legwork out of finding a used car" confirmed Tim Naylor, PR Manager, BCA. "It is incredibly easy to just enter the type of vehicle you're looking for – from make, model and body type, through to fuel, transmission, age and mileage. With Auction View, you can search by location or nationwide to find out when and where the car you want is being offered for sale. It makes planning a day at the auctions much simpler."

A shopping list of vehicles meeting the search criteria is automatically provided with the opportunity top look at each vehicle in more detail, including colour, service history and accessories, age and mileage and digital images, giving buyers all the information they need. Potential buyers can also browse individual sale catalogues or the entire stock available at any BCA location for any given day.

"Of course, the wider the search criteria the more choice a buyer will have", continued Tim Naylor. "But with the BCA stock locator they can also narrow it right down to a specific car at a particular auction centre."

British Car Auctions also features a new BCA Showroom section, showcasing the prestige and classic vehicles available from BCA sales. From the ultimate in luxury, prestige, sports and performance cars to motorbikes, motorhomes and even buses and coaches, BCA Showroom is a fantastic shop window on the vehicles that are often hard to find elsewhere.

"We know how time consuming it can be for motorists to do the research on potential used vehicles they want to buy. Auctionview at British Car Auctions is incredibly easy to use – and this makes it much easier for buyers to find out exactly when and where the precise vehicle type they are after will be on sale at a BCA auction. And there's a jargon buster to help new visitors to auction car buying to understand trade terminology as well as know what to look for when they come to a sale." concludes Tim Naylor.

Since the new service launched in late October, nearly 72,000 individuals have subscribed at a rate of around 1,000 a day.

The BCA website already attracts three times the traffic of its nearest rival according to Experian Hitwise, 2009 data.
(BCA apologises, but for technical reasons Auctionview will not be available on Saturday 16th January.)
Comments