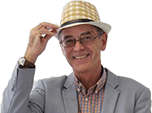 Successful Barons Classic Auction at Sandown Park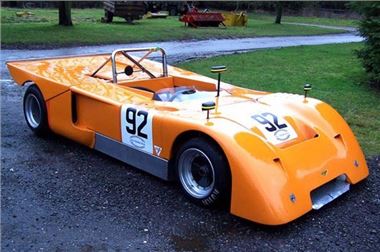 When the hammer fell on the final lot on December 8th
some £400,000 worth of collectors cars had found new homes; Barons best sale
result to date.
Highlights of this
bustling event included the 1971 ex-Jo Siffert Chevron B19, which sold for £80,800 and a stunning 1947 Jaguar 3.5 Saloon which, at £62,450, sold for significantly
over top estimate and for what is believed to be a UK record price.
Other notable
results included two splendid Ford Escort competition cars: the 1972 MkI Mexico
works rally replica sold for £36,250 and the immaculate 1979 RS 2000 MkII for £21,200.
"What an
exhilarating way to end the year," commented Barons MD Laurence
Sayers-Gillan. "At the start of
2009 there was much prophesying of doom and gloom, but we've seem some
excellent results throughout and this sale really was the icing on the
Christmas cake."
(HJ adds, "This is partly explained by the rush to put sterling into anything rather than leave it in sterling.")
Sayers-Gillan continues, "The saleroom was
packed, the bidding lively and the results show once again that quality cars
will find a ready market and command strong prices. And, as we look to 2010, and yet more prophesies of
financial uncertainty, I believe that, increasingly, enthusiasts will choose to
invest their money in a cherished vehicle and enjoy the pleasures of ownership
rather than worrying about dwindling interest rates."
Details of 2010 Barons Sale Programme at Barons
FULL RESULTS, SANDOWN PARK, DECEMBER 9TH







Year








Make








Model








Sold @ inc










1971








Chevron








B19








£80,837.50










1947








Jaguar








3.5 Saloon








£62,451.50










1972








Ford








Escort MKI Mexico WR








£36,249.00










1967








Pontiac








Firebird 400 HO








£23,984.00










1970








Mercedes








280SL
Pagoda








£23,436.50










1979








Ford








Escort RS 2000 MKII








£21,196.50










1998








TVR








Cerbera 4.5 Coupe








£18,966.50










1952








MG








MGTDC MKII








£14,785.25










1987








Rolls-Royce








Silver Spur Limousine








£11,997.75










1995








MG (Rover)








MGRV8








£11,384.50










1973








Jaguar








E-type S3 2+2 FHC








£10,827.00










1995








Mercedes








E320 Cabriolet








£9,154.50










1989








Bentley (R-R)








Turbo R








£9,043.00










1974








Volkswagen








Motor Caravan








£8,931.50










1987








Mercedes








300SL








£7,593.50










1980








Ferrari








400i








£6,813.00










1990








Mercedes








300SL








£6,701.50










1968








MG (BMC)








MGCGT








£6,255.50










1972








Peugeot








504 Cabriolet








£5,363.50










1989








Daimler (Jaguar)








Double Six Landaulet








£5,252.00










1970








Rover








P5B Coupe








£5,140.50










1998








BMW








Z3 2.8








£5,140.50










1988








Mercedes








420SEC








£5,029.00










1964








Jaguar








Mk II 3.4 manual overdrive








£5,027.50










1966








Jaguar








S-Type 3.8 Saloon








£4,694.50










1986








Bentley (R-R)








Turbo R








£4,583.00










2000








Mercedes








320CLK








£4,137.00










1962








Morris (BMC)








Mini








£3,691.00










1934








Morris








10/4 Saloon








£3,579.50










1979








Mercedes








450SL Convertible








£3,523.75










1959








BMW








Isetta Bubble Car








£3,356.50










1975








BMW








2002 Cabriolet








£3,245.00










1993








Jaguar








XJ6 3.2








£2,464.50










1997








Land Rover








Range Rover 4.0 HSE








£2,130.00










1997








Jaguar








XJ6 Executive








£2,074.25










1992








Mercedes








190E








£1,739.75










1982








Mercedes








280SLC








£1,684.00










1996








Land Rover








Range Rover 4.0HSE








£1,684.00










1988








Mercedes








300SE








£1,684.00










1988








Daimler (Jaguar)








S3 Double Six








£1,384.00










1985








Mercedes








280CE








£1,384.00










1957








Morris (BMC)








Minor Saloon








£1,184.00










1981








BMW








635 CSi








£1,084.00










1983








Daimler








Sovereign








£684.00










APO 356C








Registration








Number








£557.50







Comments