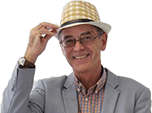 BCA Opens New Auction Centre near Barcelona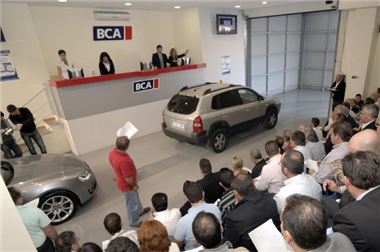 BCA has officially
opened its fourth centre in Spain, located in Bellvei on the outskirts of
Barcelona and serving the strategically important Catalan region.
The new centre will
draw business from a large area and complements BCA's existing remarketing centres located in Azuqueca de Henares (Guadalajara, near Madrid), La
Luisiana (Seville) and Alicante.
The official
opening, held in October, was presided over by Josep Fonts Batlle, the Mayor of Bellvei
Municipality, with attendees
including representatives from motor manufacturers, major rental and leasing
companies and the press.
Over 250 buyers attended the
opening sale, which featured an entry of 300 vehicles. A total of 211 vehicles were sold for a 70%
conversion and a turnover approaching 1.5 million euros.
The
newly finished remarketing centre covers 22,000 m2 – around 5 ½
acres. It features the usual BCA
refinements, with undercover viewing for 350 vehicles, SMART Prepared facility,
drive-through auction hall with Live Online, and de-fleet and logistics
compound. The full range of
buyer facilities includes a customer concourse, conference rooms, cafeteria and
ample parking.
PujaBCA in Spain utilises
highly developed electronic remarketing channels, and uses the new pan-European
e-commerce platform for cross-border trade. The new Barcelona centre can handle in excess of 10,000
vehicles a year.
Alberto Liz Sirvent, CEO of BCA Spain noted that the
company has chosen Bellvei because of its strategic location between Barcelona
and Tarragona and ease of access to the Aragon and Lleida corridor. «Son unas comunicaciones excelentes que permiten el
acceso de forma fácil de un gran número de clientes». "Catalonia
boasts a well developed motor trade base and there is excellent motorway access
across the region. In
addition, there are a number of major corporate re-sellers based here and we
expect to generate some significant new business in the region."
BCA has a European network of 47
modern remarketing centres in thirteen countries offering a full range of
services to sell and buy used vehicles. The company operates in the UK, France,
Germany, Spain, Portugal, the Netherlands, Belgium, Denmark, Sweden, Austria,
Poland, Romania and Hungary and also conducts cross-border trade activity in
other European markets.
More at BCA's new website at BCA
Comments