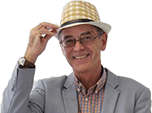 Word Record Auction Price For 1950 Aston Martin DB2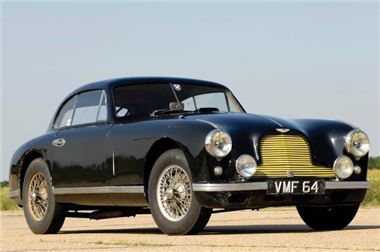 In uncertain financial times, classic cars are once again becoming the investments of the rich, rising in perceived value far faster then gold.
Offered for the first time in 52 years, a 1950 Aston Martin DB2 Team Car sets new auction record at £550,000 at RM's 'Automobiles of London' auction in association with Sothebys on the evening of 29th October. In the 1960s a car like this, in this unrestored condition, would have changed hands for a few hundred pounds.

Other highlights imncluded two rare Mercedes-Benz CLK GTRs sold for a combined £1.1 million; an unrestored 1969 Mercedes-Benz 600 Pullman Landaulet achieved over five-times pre-sale estimate, while the esteemed Edgar Schermerhorn collection of motor cars and automobilia brought £1.5 million. £10.9 million in total sales with a strong 87% of all lots sold at the third-annual 'Automobiles of London' event.

The single-day auction presented some 84 motor cars, consigned from 11 countries around the world, and 40 lots of automobilia, attracting strong international interest from bidders in the room, on the phone and over the internet.

A 1950 Aston Martin DB2 Team Car 'VMF 64' with Le Mans and Mille Miglia provenance, offered for the first time in 52 years, set a new auction world record for an Aston Martin DB2, achieving £550,000, whilst 13 lots exceeded their original high estimates. Most notably, an original 1969 Mercedes-Benz 600 Pullman Landaulet surpassed its pre-sale high estimate of £60,000 to achieve the remarkable sum of £308,000.

The top sale of the evening was a 2006 Mercedes-Benz CLK GTR Roadster, the only right-hand drive example built, achieving £616,000, followed closely by a 2005 Mercedes-Benz CLK GTR Coupe selling for £522,500.

The event also presented a fine selection of memorabilia and coachbuilt motor cars from the private collection of Mr. Edgar Schermerhorn. Headlined by a 1938 Bugatti Type 57C Stelvio for £440,000. The collection achieved a total £1.5 million.

RM Auctions will kick off 2010 with its return to the Arizona Biltmore Resort & Spa for the 11th annual 'Automobiles of Arizona' event on 21st – 22nd January, including an exclusive, British-flavored evening auction. RM Auctions' next European event, the recently-announced 'Sporting Classics of Monaco', will take place 1st May 2010 at the Grimaldi Forum.

Official results from the 'Automobiles of London'event will be posted online at www.rmauctions.com.

About RM Auctions
Celebrating 30 years in the collector car industry, RM Auctions and its associated companies are responsible for acquisitions, restorations and sales of the world's rarest and most valuable vintage automobiles, including record-breaking sales in Maranello, Italy and London, England. RM's restoration division achieved unprecedented accolades in 2006, when the Company earned "Best of Show" honors at the world's top three collector car events in a single year. www.rmauctions.com

About Sotheby's
Sotheby's is a global company that engages in art auctions, private sales and art-related financing activities. The Company operates in 40 countries, with principal salesrooms located in New York, London, Hong Kong and Paris. The Company also regularly conducts auctions in six other salesrooms around the world. Sotheby's is listed on the New York Stock Exchange under the symbol BID.
Comments