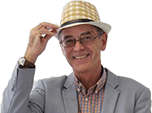 Lotus Cortina Makes UK Record Price at Barons Auction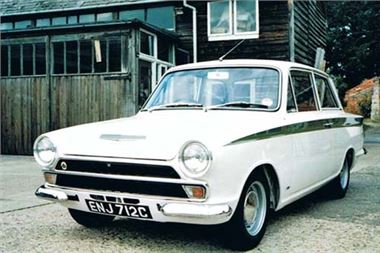 A magnificent MkI Lotus Cortina Aeroflow drove well over estimate to sell for an impressive £37,364 at Barons at Sandown Park on October 27th. It attracted bids from as far away as Australia, before being sold to a British buyer in the hall.The price achieved is a UK auction record for a non-competition MKI and is just £2,000 behind that achieved in 2003 for an ex-factory, Jim Clark owned car.
Another car that performed particularly well at this very busy sale was a beautiful 1971 Jaguar E-type S3 roadster, which sold for £39,037, despite having automatic transmission.
At the same sale a record-breaking £9,600 was achieved for a quite outstanding 1977 Ford Granada Ghia, while 'Humphrey', the Morris Minor Traveller that has starred in the BBC CBeebies television series Gigglebiz sold for £3,356.
"There was a great atmosphere in the hall, resulting in an 84% sales rate," said Barons' MD Laurence Sayers-Gillan.
"We were delighted with the intense bidding and the fantastic prices achieved for the Lotus Cortina and E-Type. We were equally thrilled with the record-breaking price achieved for what must surely be the best Ford Granada Ghia in the world. This further demonstrates that we can achieve top prices for excellent examples of any marque."
"We now look forward to our traditional Yuletide Classic sale on December 8th, which usually sees the year end on a high. This year's sale will be the last of our 'mixed' auctions, as, with the introduction of our new 'Top Car' division for contemporary cars in 2010, we will no longer be featuring cars not considered to be classic in our Historic, Classic and Collectors sales."
The Top Car sales will be available to vendors of more modern Ferrari, Maserati, Porsche, Rolls-Royce, Bentley, Aston Martin, Mercedes and Jaguar cars and other prestigious and thoroughbred marques
For further information on Barons' December 8th sale, please please call 08454 30 60 60, email:
info@barons-auctions.com
or visit
www.barons-auctions.com
Results, Barons, Sandown Park, October 27th
· 1971 Jaguar E-type S3 Roadster £39,036.50
· 1965 Ford/Lotus Lotus Cortina MKI £37,364.00
· 1968 Ford (USA) Mustang 289 Convertible £16,179.00
· 1954 MG (BMC) MGTF 1250 £15,342.75
· 1989 Porsche 911 3.2 Carrera Cabriolet £14,227.75
· 1955 MG (BMC) MGA 1500 Roadster £12,555.25
· 1970 Jaguar E-type S2 4.2 2+2 Coupe £11,440.25
· 1997 MG (Rover) MGR V8 £11,273.00
· 1987 Mercedes 500SL £10,715.50
· 1974 Triumph TR6 £10,046.50
· 1990 Aston Martin Virage £10,046.50
· 1977 Ford (GB) Granada MKI 3.0 Saloon £9,600.50
· 1956 Morris (BMC) Minor SII Convertible £9,600.50
· 1999 TVR Chimaera 4.0 £8,262.50
· 1996 TVR Chimaera 4.0 £7,816.50
· 1999 BMW 840 Ci £7,370.50
· 1961 Jaguar MKII 3.4 Sports Saloon £6,144.00
· 1964 Jaguar MKII 3.4 Saloon £6,144.00
· 1985 Rolls-Royce Silver Spur £5,698.00
· 1982 Mercedes 380SL £5,475.00
· 1979 Jaguar/Banham XJSS Convertible £5,140.50
· 1973 Volkswagen Karmann Beetle Cabriolet £4,360.00
· 1985 Daimler (Jaguar) Double Six S3 £4,025.50
· 1990 Volkswagen Corrado 16V Coupe £3,468.00
· 1964 Morris (BMC) Minor Traveller 'Humphrey' £3,356.50
· 1995 Land Rover Range Rover 4.6 SE LPG £3,356.50
· 1986 Mercedes 500SEC £3,022.00
· 1977 Daimler (Jaguar) Double Six S2 £2,799.00
· 1992 Mercedes 500SEC £2,799.00
· 1982 Mercedes 380SL £2,745.00
· 1986 Porsche 944 Coupe £2,687.50
· 1972 Daimler (Jaguar) Sovereign S1 4.2 £2,464.50
· 1959 Rover P4 75 Saloon £2,464.50
· 1989 Mercedes 500SEC £2,464.50
· 1972 Austin Sprite MKV £2,297.25
· 1986 BMW 635 CSi £2,241.50
· 1986 BMW M535i £1,907.00
· 1979 Triumph Spitfire 1500 £1,907.00
· 1991 Jaguar XJS Coupe £1,907.00
· 1981 Triumph TR7 Convertible £1,584.00
· 1990 Mazda MX5 £1,534.00
· 1965 Morris (BMC) Minor 1000 Saloon £1,184.00
· 1981 Daimler (Jaguar) Sovereign S3 4.2 Vanden Plas £1,159.00
Comments