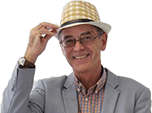 BCA Reports Mixed Messages In September Auction Prices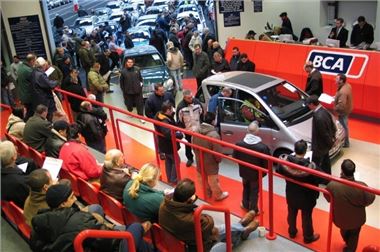 BCA is reporting mixed messages from the used car market in September as overall used car values decreased for the first time since last November and price performance varied significantly between the first and second halves of the month. Supply also increased significantly during the month, for the first time this year.
The overall average value for cars sold in September was £6,217 - just slightly down on the August figure of £6,223. However, a change in mix was the main driver of this change, as fewer high-value nearly-new cars and greater numbers of lower-value part-exchange cars were sold in September, effectively reducing the average price.
Average values actually increased when split into the three main product sectors - Fleet & Lease rose by 3.5% to £7,850, Nearly-New increased by 2.4% to £18,100 and Part-Exchange values went up by 4.2% to £2,672.
However, performance against CAP fell marginally, from 100.25% to 99.87% of Clean values for all stock.
BCA's Communications Director Tony Gannon commented "The headline numbers do not tell the whole story. Internal BCA data shows that there was a marked shift in the market that took place in mid September. Average values for the two weeks commencing the 21st and 28th September fell sharply as did performance against CAP. Weekly fluctuations are not uncommon and so this two week period should be viewed with caution.
However, of greater significance, the supply of used cars increased dramatically with BCA stock increasing in the month by over 20% - the first such notable increase this year. Vehicle entries into auction rose in parallel and conversion rates fell. This is the most noticeable shift in market dynamics since the first days of January. Conversion rates have also been affected by a softening in demand with dealers reporting a reduction in footfall and used car transactions as consumers hesitate in response to higher prices."
Gannon added "These factors have combined to take some of the heat out of the market but we are still seeing well-presented and nicely specified cars and vans achieving good results."
Fleet & Lease Sector - September
Average values rose by £275 to £7,850 in the fleet & lease sector, to record another strong month. The 3.5% rise was the largest recorded since June, although performance against CAP Clean fell for the second month running.
Average auction values for Volume fleet & lease product continued to improve – as they have every month this year – to reach £5,886, an increase of £212 or 3.7%. Performance against CAP Clean for volume fleet & lease cars fell back by a point to 98.57%.
Premium fleet product in September also saw average values rise, from £10,826 to £11,074, with values continuing to outperform CAP Clean values at just under 101%.
Values for fleet & lease Budget models remain the weakest, with the average value falling from £3,722 in August to £3,585 in September. The CAP performance of just over 96% remains several points off the pace set by volume and premium fleet cars.
Part-Exchange Sector - September
Values increased in the part-exchange sector for the ninth month running, rising by 4.2% to £2,762 and averaging 96.72% of CAP Clean. Year-on-year, average values are ahead by £678 or 32.5%.
Average values for Volume part-exchange cars continued the improvement seen in recent months. September's figure increased by £81 or 4.4% over August with CAP performance improving again to 94.54%.
Values for premium part-exchange cars rose by a similar amount, reaching £4,796 and achieving a CAP comparison of just under 99%. Values in this sector have now risen for ten straight months.
Values for part-exchange Budget cars fell back to £1,359 in September. This is consistent with the Fleet & Lease sector where budget car values also fell.
Nearly-New Sector - September

September saw another substantial increase in nearly-new values, with the average price of £18,100, representing a rise of £430 over August. The average CAP performance continued to exceed 104% of Clean values.
More at BCA

Comments