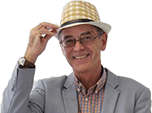 More choice for online buyers as vendors use Simulcast

The Retail Automotive Alliance Limited (RAA) is the
latest vendor to offer its vehicles via Simulcast, Manheim's online broadcast
of physical auctions, as the number of vehicles available through the online
service continues to grow. Manheim Auctions operates 20 sales per week for the
RAA at 13 of its auction centres, offering 600 vehicles per week and has sold
more than 15,600 RAA vehicles so far this year.
Manheim Auctions' Simulcast competes with BCA's Live Onlline, linking trade buyers via the
internet to physical auctions, where they can view, bid and buy vehicles in
real time, competing with other online buyers as well as buyers actually in the
auction hall. With its UK centres geared up to broadcast live physical auctions
over the web Manheim is now transmitting live action from the auction halls for
around 50 auctions every week.
The acceleration in the growth of sales through Simulcast
has exceeded all expectations this year as the number of online sales
achieved during the whole of 2008 has already been exceeded in 2009. Last year
13,517 vehicles were sold online. However, this number was passed at the
beginning of July.
Commenting on Manheim Auctions' Simulcast latest vendor,
Mike Pilkington, Managing Director, Manheim Auctions & Remarketing said: "The
addition of the RAA to the list of vendors who use Simulcast regularly, and who
reap the benefits of doing so, is further recognition of the quality and
effectiveness of the service. Simulcast has become an integral part of the
remarketing 'landscape' and is now recognised throughout the industry as a well
established, trusted and reliable business tool that complements physical
auctions."
Marc Matthew Chairman RAA said: "We were pleased to
renew our contract with Manheim after a full retendering process and we look
forward to members developing their vehicle disposal business through Simulcast
and other new initiatives."

The Retail Automotive
Alliance Limited (RAA) comprises 22 independent dealer groups located throughout the UK with a combined
turnover of £2.5billion. At the end of 2008 the RAA awarded a new two year
contract to Manheim Auctions for the remarketing of up to 30,000 used cars and
vans a year, extending a relationship that began in April 2006
Comments